If you're a motorcycle owner, you probably already know the value of cleaning your motorcycle. Keeping your motorcycle clean is important as it does not only wash off the dirt from your precious vehicle, but also maintain the quality of your motorcycle in general.
With the help of the best motorcycle cleaners, you'll be able to maintain your motorcycle's cleanliness.
Dos and Don'ts in Motorcycle Cleaning
Cleaning your motorcycle properly and regularly keeps it looking fresh on the road.
Most importantly, it can help reduce possible damages brought about by different kinds of dirt or gunk.
For starters or anyone looking for the right tips, here are some important dos and don'ts when cleaning your motorcycle.
Important Cleaning Dos
Check all necessary tools and cleaning materials before starting. By doing this, you do not have to go back and forth while cleaning. This can cause longer time to finish and even unwanted accidents through slippage.
Know your product first before using it. By doing so, you can effectively use the product, helping you save money. By carelessly using products, you may actually do damage rather than keep your motorcycle clean.
If there are certain parts that you are unsure of, you can always ask experts, read forums, or ask for advice from your neighbors who clean their motorcycles on their own.
Use a hose when cleaning your motorcycle. Rather than just splashing water onto it, use a hose. It can help you get through the little nooks and crannies of your motorcycle.
Clean the chain first before cleaning the other parts of your motorcycle. This can be the dirtiest part of your bike. That's why it's important to take care of the chain part first. By doing this, you will not have too much hassle getting into other parts when the chain is still attached dirty on your motorcycle.
Important Cleaning Don'ts
Never clean your motorcycle when the pipes and engines are still hot. Let them cool first before deciding to spray water on them. By being patient, you can dodge troubling damages.
Avoid using pressure washers on your motorcycle. Pressure washers may sound tempting, but they may damage metal links on your bike due to pressure.
Avoid scrubbing on the surfaces of your motorcycle too much. It can create scratches on your metal engines or leather seats, which can create damages faster later on.
Don't neglect to soak some parts of your motorcycle. Rather than excessively scrubbing them, soak these motorcycle parts. Soaking can help soften dirt and gunk which can later on be removed easily.
Never use products that are not trusted by other motorcycle owners. Using unsafe products can cause corrosion on your metal parts. Unsafe products may also degrade the leather parts of your motorcycle. Just to be sure, use only the products that you have personally used and those that your friends have as well.
How to Clean Your Bikes Properly
Now that you know the important dos and don'ts of cleaning your motorcycle, the next thing that you need to know is how to clean it properly.
Cleaning bikes may seem easy as it sounds, but it actually requires attention, and there is a proper way of doing it.
Knowing how to clean your bikes properly can save you time and energy. To know how follow these ten easy steps to have your bike look dashing on the road again.
Step 1
Pre-clean your motorcycle by letting it cool down first. While waiting for your bike to completely cool down, prepare your cleaning materials and cleaning kit. Make sure they are complete.
Step 2
Remove the chain carefully and use dedicated chain cleaners to help remove the gunk easily and safely.
Step 3
Before proceeding to the bike's body, clean first the non-chrome areas of your bike. Also, in this step, clean other hard-to-reach parts of your engine.
Step 4
After the pre-clean phase, proceed by gently spraying cool water on your bike's body.
This will help loosen dirt, rust, and bug remains. This can help your cleaning solvents work better.
Step 5
When dealing with more delicate parts of the motorcycle, such as the leather seats or the rubber grips, use a cloth or a sponge to gently clean it off.
As much as possible, only use water. Using unnecessary products may damage the bike's finish and leave it looking dull.
Step 6
For cleaning some of the plastic parts of your motorcycle, simply use slightly soapy water to help remove any dirt on it.
If stubborn dirt is left, you may use cleaners that are safe on plastic and do not corrode paint.
Step 7
Rinse your motorcycle carefully. Do not use too much pressure from your hose. Simply water down your motorcycle to finally remove all soap and dirt together.
Step 8
When it's time to dry your motorcycle, help it dry faster by gently rubbing a microfiber cloth or a dry chamois. Again, do not rub too much to avoid damage.
Step 9
You can leave your motorcycle to air-dry but never expose it to direct sunlight to avoid water spots and damage.
Step 10
Use wax and polish some parts to make your motorcycle look shiny and new. Additional cleaning products like grime and bug remover can be used as well.
Read this: motorcycle helmet locks
Common Frequently Asked Questions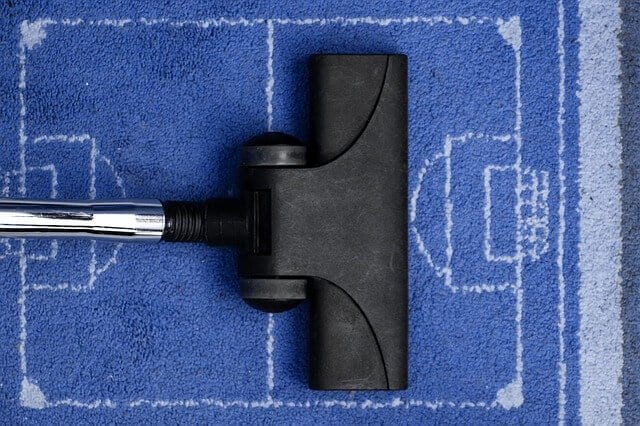 Especially when you're a first-timer, you can have a lot of questions when it comes to cleaning your motorcycle.
To help you reduce your worry and doubts, here are some of the common FAQs motorcycle owners have.
It is also helpful to head over to motorcycle forums if you are having questions about a certain motorcycle model.
How often should I wash my motorcycle?
A clean bike is a happy bike, but this does not mean that you have to wash it too often.
Clean your motorcycles at least once a month or every few months if you don't really drive on muddy roads.
If you often stroll around muddy areas, examine your bike first before giving it a vigorous washing.
Will cleaning my bike cause more harm than good?
Some owners are afraid of washing their motorcycles because of the myth that washing a bike will damage it.
Actually, if you do it properly with the right knowledge and the most appropriate cleaning materials, it is actually beneficial to your motorcycle and to your pocket.
Is it safe to wash my motorcycle's gas tank?
It is absolutely safe to wash it. However, it is best to know the basics about it first before proceeding.
Always know what's best for your motorcycle model because not all motorcycles are made to be the same.
Does WD40 prevent rust on my motorcycle?
There is a WD40 variant that aims to help remove existing rust that does not damage any parts of your motorcycle. With this, it also helps prevent rust.
Is it true that hoses can damage your motorcycle when cleaning?
It's not the hoses that cause damage to your motorcycle. It's the pressure from your hose.
That is why it's important to use a gentle spray on your hose head rather than a strong direct flow. Too much pressure can leave marks and can damage some parts of the article.
Best Motorcycle Cleaning Kits
With all the new information you have learned, you can finally pick what suits your needs.
There are a lot of products in the market, but by choosing the best motorcycle cleaners and kits that have been tried and tested by other motorcycles owners like you, deciding on what to buy can come easy.
Here are some of the best recommendations that we can give to you:
Meguiar's Motorcycle Care Kit
One of the top motorcycle care kits in the market right now is the Meguiar's, Care Kit. It has 6 products included in the kit. The products in the kit are perfect for different motorcycles with various finishes.
It comes with vinyl, leather, plastic, and metal cleaners.
Apart from the various cleaners, it comes with a wax and a finisher spray that helps your motorcycles shine and look fresh.
The cleaners are safe to use. They are not too intensive to help reduce unwanted damage.
They are absolutely easy to use. In fact, they provide no-hassle for any owner out there.
Just simply read the instructions to get started and you're good to go. Also, the kit comes with one cleaning cloth that can be used during washing or drying.
The containers can be safely stored and kept on any shelf or saddlebags due to their convenient size.
A little goes a long way with this product because it can last a pretty long time for all the necessary cleanings you want to make.
Pros:
check This kit is great and essential for starters because it is practically easy to use and easy to store.
check The price is great for all the products you can get in the kit.
check Cleaners can easily target stubborn dirt and rust on your bikes.
check Conditioners and wax on the kit can bring back the shine of your dull motorcycle.
check The wide array of cleaners to use for any surface is versatile, which makes it good for any surface.
Cons:
You will need more clothes for the product kit due to its various uses.
Clay bars on the kit can easily get damaged and can be useless once contaminated with soil or mud.
The clay bar on the kit needs to be pushed harder when using it to remove stubborn dirt.
Bottlecap design on the product may cause easy spillage.
Aero Cosmetics Wet or Waterless All Around Kit
If you are looking for a motorcycle cleaning kit that does not have tons of products in it, the Aero Cosmetics Wet or Waterless All Around Kit is perfect for you.
The kit only contains two cleaning products with several washing clothes in them. It contains a cleaner with an attached spray nozzle on it for waterless applications.
You can simply use the product after washing your motorcycles with water. It's easy to use.
In fact, you can just spray the product on the surface of your motorcycle and wipe it dry.
With the waterless option, you can wash and polish your motorcycles practically anywhere. It can also be stored easily and safely in your garages.
The Aero Cosmetics kit is water-based, which means that it is safer to use since it is free of ammonia and alcohol content.
In addition, the company is being used by the US military and airline corporations. Hence, it is trusted by the government.
You can use this kit not only for your motorcycles but also for any other automotive you own — be it cars, boats, or planes!
Pros:
check Waterless option of the cleaner leaves no streaks.
check Product does not leave any sticky residue on your motorcycle
check Product's liquid formulation can easily remove rust, grits, and dirt.
check A little comes a long way with the product and can last even a year.
check The product is affordable and effective.
Cons:
The product may not work as great on any fiberglass finish.
If you have a dull motorcycle, the product's waxing capabilities cannot bring its shine back; a polish may be required after.
The spray nozzle can leave streaks when it is not adjusted properly.
close If your motorcycle is too dirty, the product may not be able to clean it properly.
Maxima Chain Care Kit
Sale
The Maxima kit offers 3 products that mainly target cleaning your motorcycle chains. However, it can also be used as an overall cleaner on any metal surfaces when used moderately.
By using this on your chain, it guarantees and easy cleaning without damaging any of the links on your chain or any metal surface on your motorcycle.
The products on the kit are formulated for heavy-duty cleaning, especially on your chains.
Apart from the cleaner and the wax that you have on the kit, an additional multi-purpose lube is included as well.
This can help protect your chain, sprockets, and springs by making them rust-proof. In addition, the lube has pressure additives.
The products come in aerosol sprays for easy usage and safe storage. The cans do not take too much space on your shelf when storing them away.
Pros:
check Any stubborn dirt can easily be removed with a few sprays from the cleaner.
check Product's price for the kit is cheaper than its individual products.
check After using the product, depending on your motorcycle model, it can help make your chains quieter and smoother.
check Wax and lube on the kit are great for rust protection.
check Product can easily melt the dirt away with just a few sprays.
Cons:
Excessively using the product may cause damage to your motorcycle.
Although it can be used as a metal cleaner for your motorcycle, it can corrode plastic surfaces and can melt off paint.
The product may give off a strong chemical odor, which is not great for use in poorly ventilated areas.
S100 Motorcycle Care Kit
Sale
S100 12000C Motorcycle Detailing Kit - 37.66 oz.
Contains: S100 Total Cycle Cleaner (16.9 ounce), Corrosion Protectant (7.2 ounce), Finish...
The first spray-on, rinse-off cleaner developed especially for motorcycles, S100 Total Cycle...
S100 Corrosion Protestant to help seal those areas prone to rusting and corrosion
The S100 Motorcycle Care Kit comes with five great products. The kit contains a dedicated motorcycle cleaner, a corrosion protectant, a finish restorer, a super absorbent drying towel, and a wax spray.
All these products are needed for a quick and easy cleaning session with your motorcycle.
All five products on the kit are placed in a carry case, which is convenient for its portability.
The special drying towel of the S100 Motorcycle kit promises to have more absorbent capabilities than your regular chamois.
The cleaner and polish of the kit is perfect for any kind of surface. This kit can be a great choice for starters with its straightforward products that get the work done.
Pros:
check Size is perfect for trips when you do not need to bring all your large aerosol cleaners.
check Great for young riders since it is easy to use and does not require too much knowledge on complicated detailing and cleaning.
check Contains all the necessary products for riders without the hassle of complexity.
check The special S100 drying towel absorbs moisture and water quicker than a regular chamois.
check It can also be used as a tire degreaser for any motorcycle model.
Cons:
Among all the kits on the list, this is a bit expensive and has the smallest volume per product.
Only good for motorcycles with minimal dirt; it takes longer time and more product when used as a heavy-duty cleaner.
Cleaner gets consumed first on the kit.
close Waxing and detail spray on the kit do not give too much shine to dull motorcycles.
Bike Brite Cleaner and Degreaser
If you are simply looking for a great 2-in-1 product for your motorcycle this can be a great choice for you.
The Bike Brite Cleaner and Degreaser is perfect for an overall cleaning session for any kind of surface on your bike without any damage.
In addition to that, you do not have to buy an additional tire degreaser since this product comes with it already.
The product is safe to use on metal surfaces, fiberglass, vinyl, plastic, and even rubber.
This is still included in the best motorcycle cleaner even if it's not a kit. Despite being a 2-in-1 product, its versatility to clean any kind of surface makes it worth it.
If you prefer to buy a different motorcycle polish, you can absolutely do that while saving a lot of money on this product.
The product can last you a long time since it comes in a half-gallon size.
The formulation of the product is guaranteed to be biodegradable, which causes less damage to the environment. It has a pH-balanced formula that helps with corrosion inhibitors.
Pros:
check Product is affordable with the volume you can get.
check Formulation does not cause any irritation to your hands.
check Cuts cleaning time in half because the product can effectively wash away any dirt on your bike.
check Great for starters since you can simply add a small cup of product to a sprayer and wash the dirt away.
check A little goes a long way with the product since it needs to be diluted with water first.
Cons:
Might not be the best option for very dirty bikes and chains.
You may want to purchase a dedicated chain cleaner rather than just the product alone.
May leave watermarks on mirrors.
Motorcycle Cleaning Hacks
After preparing your cleaning products, you're ready to clean your motorcycle.
Motorcycle cleaning may sound like a troublesome chore for you to do, but there are motorcycle cleaning hacks that you can follow to make things much easier.
Here are some for you to use when cleaning your motorcycle.
To remove loose dirt, use cool water when rinsing your motorcycle.
When removing road salt, clean your motorcycle using only cool water. Using warm water will only worsen the appearance of the salt.
After cleaning, dry your motorcycle immediately. Don't forget to apply protective wax or sprays to your bike's metal surfaces.
If your motorcycle's machine is still hot from use, and you plan to clean it as soon as possible, grab a cup of tea and drink it. Don't do anything unnecessary. Just wait until your engine cools off. Directly splashing water will damage your motorcycle terribly.
After cleaning, rinse your motorcycle thoroughly. Make sure to use plenty of water. Cleaning solutions usually have strong cleaning content. Failing to properly rinse your bike can cause corrosion on the alloy parts of your motorcycle.
Should I use a hose to wash my motorcycle?
We recommend you do not wash your motorcycle with a hose. Hose water is too high pressure and can cause damage to the paint on your bike. Your local gas station will have a pressure washer at no charge to use. If you choose to try this method please be extremely careful and protective of your motorcycle's finish.
It's also recommended that you take your time when washing several minutes at a time instead of doing it quickly like most people tend to do when using a handheld pressure washer. Be sure to start from top-down in small sections, working out any mud or dirt build-up so as not to push the dirt into the bike while spraying off the surface area/particles. Use medium-soap concentration for cleaning bikes. Immediately after cleaning, always use a dry cloth or towel to wipe down any area that was soapy. Use warm/hot water while rinsing off the bike with a hose. Be careful not to get any suds in between your bike's moving parts (chain, engine).
If you are considering washing your motorcycle using a pressure washer it is best to completely remove any plastics/rubber fairings and do all the spraying with the bike on its side stand so as not to accidentally damage them. Hose attachment used should have a soft boar-bristle tip or sponge and be at least 25 feet long for better reach of wheels/tires.
Conclusion
Cleaning your own motorcycle can be a strenuous task. With the help of some of the best motorcycle cleaning kits, you can make your life easier.
Although it requires a bit of elbow grease, cleaning products can help you cut your cleaning time in half compared to simply using water and regular soap.
Keeping your motorcycles clean is something that improves your motorcycle's aesthetics.
However, this can actually help in reducing damage from stuck dirt or even rust. Nothing eats away your motorcycle fast by neglecting these simple things.
To make sure your motorcycles are clean and safe, follow our recommended tips.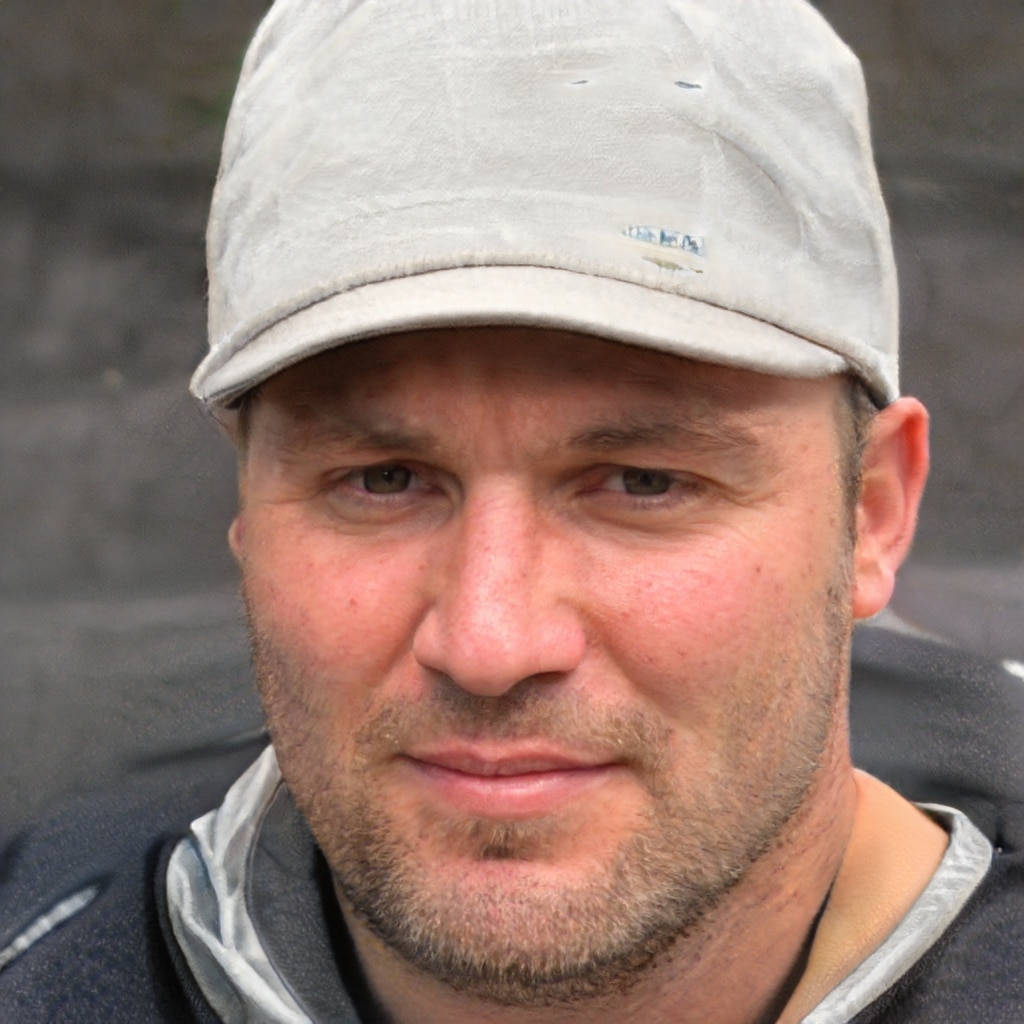 David Williams is an author with a passion for motorcycles and all things related to the world of two-wheeled vehicles. His expertise is evident on his website, The Moto Expert, where he shares his knowledge and insights with fellow enthusiasts. Follow him on social media to stay up-to-date on the latest motorcycle news, reviews, and trends. Whether you're a seasoned rider or just starting out, David's content is sure to inform and entertain. Join his community and become a part of the conversation today.