Nowadays, the gears considered as 'essential' for motorcycle riders have been extended to include backpacks.
This article's very purpose is to present the top 7 best motorcycle backpacks which are now out in the market.
Before jumping to the main part, let's take a short detour to a section that would enlighten you on the importance of these paraphernalia.
Importance of Motorcycle Backpacks
Motorcycle backpacks have more value than most people know. They are not just manufactured to strip you off of your pennies. They have 'special' functions.
Firstly, motorcycle backpacks provide more comfort to the driver than typical backpacks.
For instance, some high-quality backpacks have a hydration system that keeps the rider from becoming dehydrated under high temperatures.
This is important because riders need every bit of comfort, especially when traversing dangerous roads.
They also help provide the best riding experience. Whether for self-satisfaction or need, it is sometimes necessary for drivers to be at top speed.
Motorcycle backpacks that have an aerodynamic design inhibit any drag in the ride.
Of course, they are for safekeeping too. Backpacks are needed so you are assured that all your essential stuff is in one place and that they are protected from extreme heat or rainfall.
As surprising as it may seem, motorcycle backpacks can save the driver's life too. Think about it.
The road consists of sleepy, tired or distracted drivers.
The only way that you get protected is to wear high visibility or reflective gear like helmets or backpacks.
Quality backpacks are designed to keep the rider highly visible while driving.
Overall, it is practical for motorcycle riders to opt for backpacks specifically designed for their needs and safety.
And as there are loads of motorcycle backpacks available in the market, it is important to learn how to choose from the heap. Read on to learn how.
Choosing the Right Motorcycle Backpacks
The right backpacks should satisfy not only your wants but, most importantly, your needs. There are quite a few factors to consider, but here are the key elements.
The load
Think about the things you want to be placed inside the backpack. Afterward, look for backpacks that contain, say, a compartment for your shoes, laptop, motorcycle tools, helmet, clothes and others.
Do put in mind that not all may be accommodated unless you are okay with a real bulky backpack.
The (typical) destination
Wherever it may be, customize your choice relevant to the weather conditions of the place(s) you often travel to.
However, it is always best to find waterproof (or water-resistant) and heat resistant backpacks.
The frequency
If you ride your motorcycle often, resort to highly durable, although expensive, backpacks.
Don't skimp on this. Doing so may cost you more in the future.
The design
A happy rider has attractive equipment. But the design should aid the versatility of your backpack.
If within the budget, choose those with an aerodynamic design. This greatly improves not only the look but also the speed of your ride.
The safety
This is one of the most important things you should consider. Your backpack should make you highly visible in traffic and darkness.
This said, look for backpacks with high visibility or made from reflective materials.
The versatility
Good motorcycle backpacks have adjustable waist/sternum or shoulder and compression straps.
This gives an impact to its comfortability, prevents materials from falling off or flying away, and prevents the driver from becoming unbalanced.
The luxury
Although not always necessary, backpacks with a water-delivery system and back protector make your ride more comfortable, safer, and more satisfying.
7 Best Motorcycle Backpacks
Now that you have what you need to smartly decide on a motorcycle backpack, you can start searching for one.
For whatever purpose this may serve, let us give you some of our top choices. Just read below.
Ogio Mach 5 Motorcycle Backpack
Ogio Mach 5 is comparably more stylish, functional, and durable than many other motorcycle backpacks in the market.
It has this unique aerodynamic design with a carbon fiber style finish that looks like a turtle shell from the outside.
It is unnerving to have all your things soak in water when unexpected rain occurs.
This bag addresses this concern well as its exterior is made of hard plastic, thus water-resistant.
Apparently, this quality also keeps it steady against strong winds.
The product also enables comfortable motorcycle driving.
It has thick shoulder straps that comfortably spreads the load across the driver's shoulders, thick back pads with enough spaces in between to allow ventilation, and a helmet-carry strap.
This bag is not easily subdued in other functionalities either.
There are special compartments for an extra visor, a laptop, food, cellphone, wallet, clothes, and even a pair of shoes.
It has an adjustable sternum for stability and expandable linings to carry heavier loads.
Ogio Mack 5 is remarkable in many ways, but it also has some drawbacks. Here are the specifics.
Pros
Awesome light-weight, aerodynamic design
Durable high quality material
Waterproof exterior
Adjustable sternum for stability
Reflective strips for safe night riding
Helmet-carry straps
Compartments for various things (laptop, extra visor, cellphone etc.)
Expandable inner linings
Cons
Slightly expensive
Falls over when not positioned right
Turtle-shape design makes access inside the bag difficult
Kriega R20 Backpack
At first look, Kriega R20 Backpack is nothing short of an overpriced backpack. But what you are really paying for in this backpack is its unique buckle system, designed specifically for 'active riding'.
Every motorcycle rider needs as much focus as they can get to pilot the motorcycle.
Kriega's R20 gives you just that! Its QUADLOC-lite harness system leaves the rider's hands and arms completely free to maneuver the motorcycle.
The backpack is completely secured at the back that riders may even forget they're wearing one.
It is a medium-capacity backpack but with an optional 5-10 liter additional hydration packs.
It is water-resistant and contains an airspace at the back for a more comfortable driving.
There's also a removable waist strap which may keep the backpack steadier and more secured as you ride.
Another thing that keeps this backpack attractive is its 10-year warranty. If it malfunctions or doesn't satisfy your needs, just go ahead and ask for a replacement or a refund.
Read on to learn more about the product.
Pros
Unique QUADLOC-lite harness system for stability and convenience
20-liter capacity with optional 5 or 10-liter dry packs (sold separately)
Water-resistant main compartment, side access pocket and zips
Airspace back for comfortable driving
Lightweight yet strong
Removable waist strap
Reflective logo for safety
10-year guarantee
Cons
Slightly expensive
Not waterproof
Only 1 outer pocket
Hydration pack has to be bought separately
American Kargo Trooper Backpack
American Kargo 3517-0331 Hi-Viz Trooper Backpack
Four-way adjustable butterfly harness ensures security and a proper fit
Designed to be used in conjunction with American Kargo hydration systems
Retroflect material provides additional visibility in less than optimal riding conditions
Another optimum capacity backpack designed to meet the functionality many riders want is the American Kargo Trooper Backpack.
This bulky backpack is able to carry loads of stuff! It contains a first-aid pocket, a second pocket (where a hand-gun can be placed), an eyewear pocket, a helmet sling, a storage for tools, internal mesh pockets, a padded laptop compartment, and the main compartment where you can cram in a lot of stuff.
This beast is also hydration-compatible and can be fitted and adjusted quite flexibly.
Other than its size, its butterfly harness is a quintessential element as it gives the rider more flexibility in movement despite the backpack's load.
Pros
PVC backed 600D fabric for durability
Large storage for tools, hand-gun, eyewear, laptop and several others
Hydration compatible (sold separately)
4-way adjustable butterfly harness
Retroflect reflective panels for safety
Adjustable straps and quick-release buckles
Cons
Expensive
Too heavy for a long ride
Not waterproof
Hydration pockets have to be bought separately
Ogio Adult No Drag Match 3 Backpack
OGIO No Drag Mach 3 Backpack, 19" H x 12.5" W x 6.5" D, Black
Streamlined single shot molded exterior is water resistant and will not deform from wind shear....
Bolstered back foam profile increases air ventilation. Soft neck shoulder straps increase...
Removable off center hip belt won't scratch gas tank. Zippered fleece lined personal...
There's no beating a motorcycle backpack that looks awesome from the outside and surprisingly more splendid on the inside.
Ogio Adult No Drag Match 3 is like that and more.
On the outside, the backpack looks sleek and durable. It is streamlined, is water resistant, and has an unmatched aerodynamic shoulder gasket that conforms to the body.
More than the appearance, the rider's comfort is prioritized.
The backpack comes with a back foam profile and soft shoulder neck straps that allow air flow and increase comfort.
The interior storage compartments are first-rate. It contains multiple interior storage compartments dedicated to specific things.
Plus, the compartments are fully organized and protected for the commuting professionals. This backpack clearly promotes ergonomics with splendor.
Pros
Water-resistant
Will not deform from wind shear
Increases aerodynamics
Ventilated back foam
360-degree retro reflective piping and logo
Removable hip belt
Large main compartment
Multiple storage compartments
Padded and fully adjustable shoulder straps
Adjustable and no-slip sternum strap
Cons 
Slightly expensive
Limited space
Seibertron Motorbike Backpack
Sale
Looking for a large and versatile but cheap motorcycle backpack? Look no further. Seibertron Motorbike Backpack is for you.
Seibertron can load up to 37L of your stuff ranging from laptop, clothes, food, cables, wallet, pens, books, lunch box, and other things you can think of.
You can even add in a 2L water bladder for a separate and optional purchase.
The backpack is water-resistant and has padded shoulder straps, adjustable chest and waist belt.
Other than its versatility, the product is also commendable for its good structure and affordability.
One cannot expect a close competition to more expensive backpacks, but this is the best you can get with just a $50 budget.
Below are other things to ponder about this product.
Pros
Affordable
900D Waterproof material
Padded shoulder straps for comfortability
Adjustable waist and chest belt
Good and durable structure
Versatile; lots of pockets for clothes and gear
Cons
Not waterproof
Hydration bladder has to be purchased separately
Viking Moto Motorcycle Backpack
This is yet another backpack with both durability and functionality that most drivers are looking for.
It is made of heavy-duty Cordura that ensures it will last for a long time. For safety, it has an reflective piping, giving it an additional night time visibility.
What's more interesting is its built-in helmet hood that eases up the hassle of carrying helmet when walking around.
Just like most awesome motorcycle backpacks, this is loaded with compartments for many everyday items like laptops, cellphones, glasses, clothes and food.
It also has adjustable sternum straps and a well-molded body to aid aerodynamics.
Pros
Affordable
Heavy-duty Cordura construction for durability
Built-in helmet hood for comfort
Adjustable sternum strap
Padded laptop compartment
Reflective piping for night time visibility
Cons
Not waterproof
Not stylish enough
No Drag Motorcycle Backpack by Cucyma
Sale
Though affordable, no drag motorcycle backpacks are hard to come by. Luckily, Cucyma has entered the market.
Similar to other no drag backpacks, this product is made from durable and water-resistant materials that hold the body and lid together even when empty.
The carbon fibre design perfects its outward look.
This product is water-resistant and is strong against wind.  It is also made safer through its reflective piping for night visibility.
Comfortability is enhanced by its back foam that increases air ventilation, soft neck shoulder straps, and anti-scratch helmet.
The most attractive qualities of the product include the adjustable belt and sternum strap, strong wear and corrosion resistance, padded shoulder straps with quick release buckle, and helmet hang buckle.
Pros
Affordable
Durable and versatile
Water-resistant
Strong wear and corrosion resistant
Ergonomic design
Adjustable sternum and shoulder straps
Helmet hang buckle
Cons
Not water proof
Limited 30L capacity
Main types of motorcycle backpacks
There are 2 types of soft motorcycle backpacks and hardshell motorcycle backpacks. Both have their own pros and cons, depending on what you need your backpack for.
Soft Bike Backpacks
The advantage of a soft bike pack is that it's made from material that's both comfortable (as well as shock absorbent), so it feels similar to wearing a regular daypack. These are ideal for when you're riding short distances because they will help keep your shoulder blades in alignment without causing discomfort. They're great for any long-distance rides too because they'll be holding all your important gear securely within reach – there's nothing worse than arriving at camp exhausted and having to dig through an unorganized bag to get your stuff! They also tend to have a lot of extra pockets where you can store smaller items such as snack bars so that everything is easy to get at while riding.
There are some disadvantages to soft bike backpacks: they're not the most protective for your stuff and because they're lightweight, they don't hold much either. But if you're only carrying a few small things like an extra pair of clothes or a water bottle then it's fine.
Hard Shell Bike Bags
The hard shell bag is ideal for long-distance touring riders who pack light and need extra protection for their valuables. The material used in these bags typically features a strong plastic exterior that can withstand bumps and scratches without flaking or cracking. These suits are usually lined with foam to cushion the items inside while also decreasing rattling during transit. Padded shoulder straps will help to spread the weight, making it much more comfortable on your shoulders and back than a conventional backpack.
There are some disadvantages to this type of bag as well: they're typically far heavier than soft bike bags and because they're usually shell suits, you obviously can't access any pockets from the outside while riding – everything has to be accessed through one main opening where you'll find yourself having to dig for smaller items such as snacks or maps. They also tend to cost more than their soft counterparts.
Final Thoughts
Motorcycle backpacks are already indispensable gear for motorcycle riders.
Choosing the best one from a heap of backpacks could be time-consuming.
Thus, this article suggests the 7 best motorcycle backpacks you can purchase in just a click of a mouse.
We did the thinking; you do the picking.
It is true that motorcycle backpacks can sometimes be costly.
However, if spending money means being able to keep your essentials safely packed, being safe, and feeling comfortable in your day-to-day ride, why not buy one? Go ahead and shop for your ideal backpack!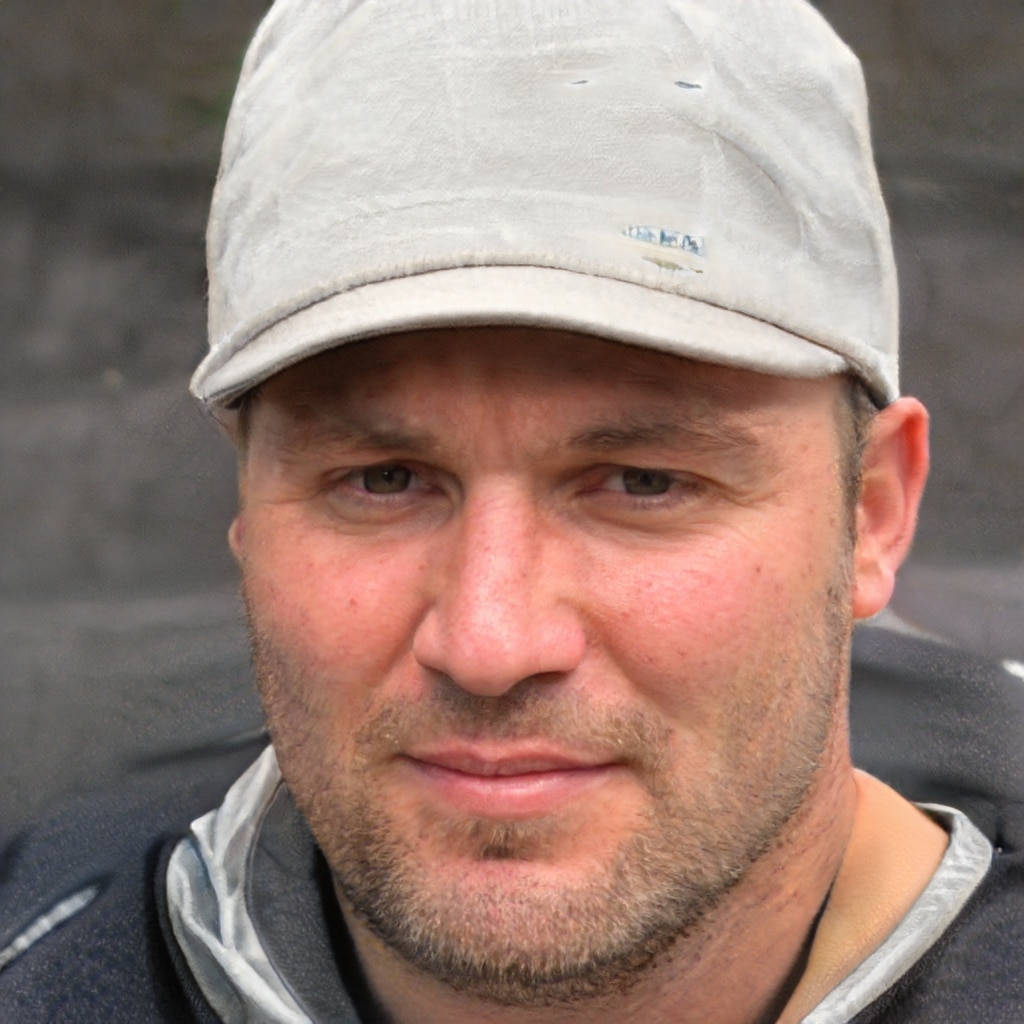 David Williams is an author with a passion for motorcycles and all things related to the world of two-wheeled vehicles. His expertise is evident on his website, The Moto Expert, where he shares his knowledge and insights with fellow enthusiasts. Follow him on social media to stay up-to-date on the latest motorcycle news, reviews, and trends. Whether you're a seasoned rider or just starting out, David's content is sure to inform and entertain. Join his community and become a part of the conversation today.