​If you are tired of looking or owning the same-looking helmets, we have good news for you. You can actually customize one!
Making a custom motorcycle helmet would usually mean constructing a specialized or customized tailored helmet according to preference.
Whatever you prefer in terms of design, specifications, you can have them.
It's kind of a limited edition unit of product that is exclusively available to you.
And it goes without saying – even if it's a custom helmet, you still need to make sure that the helmet as really safe and protect your head in all circumstances.
There are basically various ways you can make a helmet unique – You airbrush it, custom Paint it or simply apply decals to make the gear awesome.
Below we discuss some of the ways a helmet can be customized.
Option 1: get your helmet custom painted.
Hey wait, Don't Just Throw your old helmet – You could very well use that to transform it into a new Customized gear OR if you want a new helmet.
You can go visit our home page, select a category and choose one for yourself.
Now, there are two ways you can achieve a uniquely painted gear.
Airbrushing the helmet OR; Wet painting it.
If you know how to paint a thing, you can go on painting the gear yourself.
However, if you have no idea whatsoever, It's better to hire an expert painter and get it done.
Trust me, don't try painting the helmet yourself or you will end up with an ugly crudely painted helmet.
If you want to paint your gear yourself, I highly recommend reading this book. The book Explains various techniques and tactics to paint things.
Here are a few things to keep in mind before getting started:
Remove all the parts of the helmet you don't want to paint ( such as Shield, Visor & inner Form/pads )
Properly Clean the Outer Surface ( the outer shell ) of the helmet. Make sure to remove all the dust; otherwise, the paint would not come out right.
Use Sandpaper to sand the outer shell ( or the place where you want to paint ). This would actually make the outer shell dull and gear the new paint stick to the surface.
Use Tape to cover any part you don't want to paint. Like in the Video above.
and you can always find a professional to do the job if you are uncomfortable Doing it yourself
Option 2: apply a sticker or custom motorcycle helmet decals
A sure and the quickest way to customize your gear according to your preference is by merely applying stickers or decals.
There are a lot of different designs which are readily available in the market. You can choose from different colors, different styles, to extreme designs that you like.
Before applying any helmet decal, make sure the gear is clean and dry. You can clean it up by greasing.
Otherwise, the accumulated dust will interfere with proper adhesion.
For a typical decal application, the process starts on the side. Align the decal, so that is will be level to your head when your gear is worn.
Remove the backing paper and what remains is the adhesive side. Now, apply the decal carefully in such a way that the center of the decal touches the gear first.
After this, carefully press the decal down from the center out. This way the vinyl will conform to the curve of the helmet.
Do this correctly so there will be no bubbles or wrinkles afterward. However, if there are, it can be smoothed out with gentle pressure from the center to the edges of the decal.
Also, if it is not fixed by simply smoothing out, you can peel it off and reapply to remove wrinkles.
Just continue and carefully smoothen out the decal onto the surface of the gear.
Gradually increase also the pressure to keep the decal firmly in place.
Option 3: get a helmet skin or cover to get your helmet customized
Another way if customizing your helmet instead of getting it painted or applied with decals is by actually using the skin to your helmet to make it really cool.
Well what is a "skin" and how is it different from decals/stickers?
Usually, stickers or decals are smaller and do not fill out the entire gear. It could just be a small number, an image, or a letter, etc.
On the other hand, a skin – from the name itself – can cover the entire helmet to replace or cover the plain original color.
Apart from designing your gear as you like it, another benefit of getting skin is that it can protect your equipment from scratches and chips.
Option 4: get an excellent mask to wear instead of a helmet
If you want to top up the game and show that extra swag, you can also add or wear a mask along with your helmet. What are the kinds of face mask you can use?
Leather face masks
Unique masks which design is not limited to the common ones. They can go from
Neoprene face masks
Usually worn in cold weather, this kind can give you the utmost comfort especially in going full speed.
Because of its materials and by the way it was designed, these masks have an excellent wind resistance to them.
Moreover, the material is suitable to be printed on so you can even add up to the coolness by having great designs printed on it.
However, one disadvantage to the neoprene mask is that they do not off much coverage of the neck.
Balaclava
As opposed to neoprene face masks, a balaclava is a longer face mask that covers the neck area.
The first balaclava was created to protect the war troops from freezing cold faces, necks, and noses.
​Today, these are very commonly used while snowmobiling, skiing, and motorcycling.
Tubes – another kind of face masks are the tubes. It is a style face and neckwear that is more lightweight as compared to the balaclava or neoprene mask.
These masks are typically made from Polyester Microfiber. This material is usually used to print unique designs quickly.
Because they are small and easy to pack, they can always be tucked in your bags or pocket and can come in a handy.
Bandanas 
You have probably seen this coming. Commonly used by motorcycle riders, bandanas are made out of a blend of cotton and usually another synthetic material.
One distinct advantage of using bandanas is that these are lighter in weight and can always come in handy.
Moreover, you can even pull a medium duty right in the middle of the balaclava and the tube style mask.
It can also be easily adjusted while on the ride and provides instant protection against dust and insects.
Form our list above, you can get some adorable face masks. However, one point to note is that face masks will not provide you head protection.
It can protect your face from dust, wind, insects, etc., and could give you a different kind of cool but it will surely not protect your head
This is a downside of getting a face mask, but they do look cool (sometimes even better than a customized helmet).
So, you can check out some awesome badass face masks here. However, it's not advisable to wear a face mask in place if a helmet (just to look cool and stuff) when riding a motorcycle or bike.
Option 5: pinstripe a motorcycle helmet
Another way of customizing your gear is by pinstriping.
What is pinstriping and how is it done?
By definition, pinstriping (or pin-striping) is the application of a thin line of paint or other material called a pinstripe. It is usually used a decoration.
Pin-striping can actually be done on anything; which includes cars, trucks, helmets – anything that you want to get pinstriped.
This method is not secure. It takes a significant amount of delicacy and cautiousness to get it done right. Mostly performed by pros.
These are some of the types of pinstriping:
Mechanical Pinstriping – As the name suggests, this type of pinstriping is performed with the help of a machine. This type is used basically on large surfaces such as that of trucks and loaders.
Freehand Striping – This involves painting the strip manually by hand. This is really an Expert level task. You need to get to know how to do it and probably practice a bit before trying this out.
If you are serious about this stuff, there are many excellent books written on Striping. Top ones mentioned below:
Option 6: buy custom helmets for sale
Well, if you want an instant customized helmet, you can just buy one. Yep, you can buy helmets made by other people.
Actually, for some people, it could be better for them to buy a ready-made helmet than to make it customized themselves.
You don't have to learn the whole process of painting or amending. The process is hard and sometimes messy.
There are different made-to-order helmet available. From the name itself, the design is unique and depends on how the user would want it.
Wrap Up
So there you have it! You can always move away from the "normal," even in terms of style and design.
If you are looking for ways to make your helmet feel like a masterpiece, you can just simply follow the recommendations above.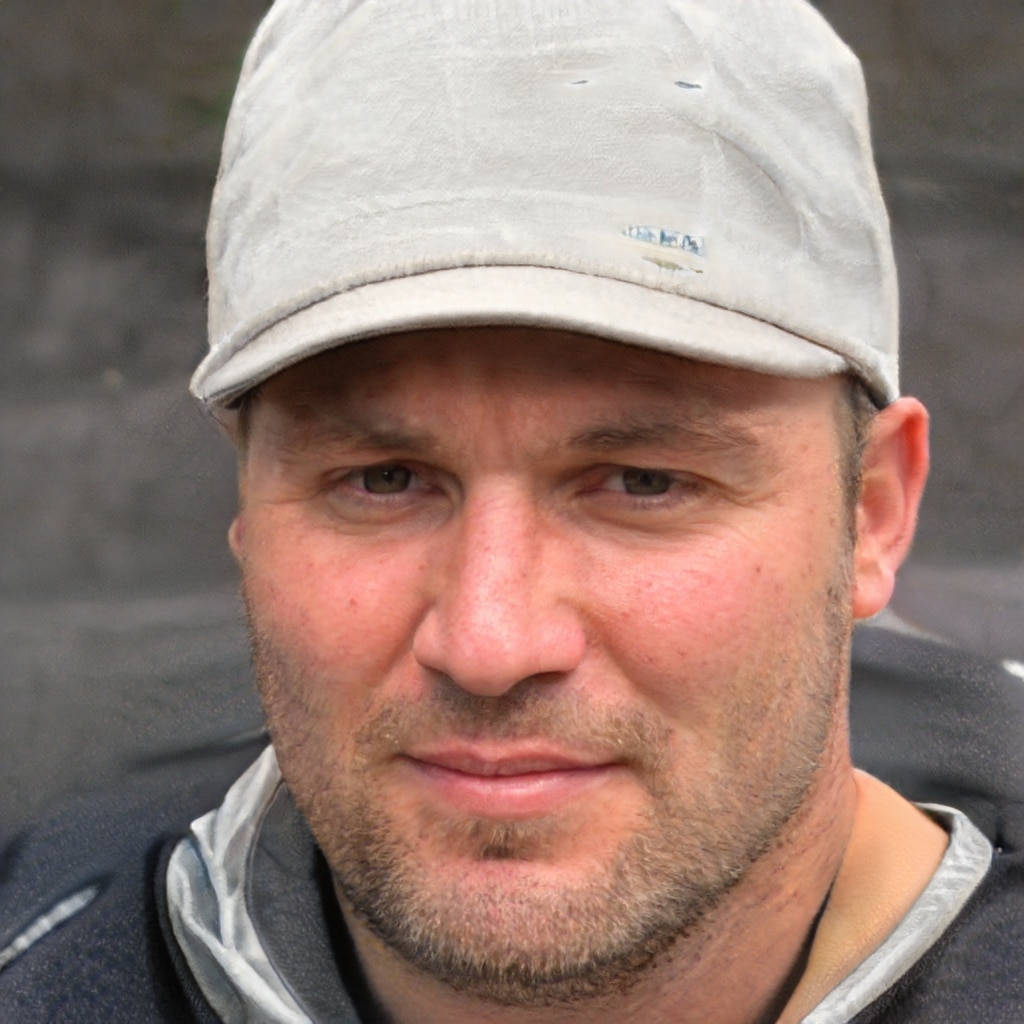 David Williams is an author with a passion for motorcycles and all things related to the world of two-wheeled vehicles. His expertise is evident on his website, The Moto Expert, where he shares his knowledge and insights with fellow enthusiasts. Follow him on social media to stay up-to-date on the latest motorcycle news, reviews, and trends. Whether you're a seasoned rider or just starting out, David's content is sure to inform and entertain. Join his community and become a part of the conversation today.