Vehicular accidents are a very common cause of injuries and even death. Thus, for any motorcycle rider, adult or child, wearing a helmet is very essential.
When it comes to choosing helmets, you must make sure they are reliable. With a lot of options in the market, how do you choose the 5 best motorcycle helmet for kids?
Why Wear a Helmet?
The number one reason for wearing a helmet will always be for protection. It helps decrease the risk of getting serious head traumas and injuries.
But before buying a helmet for your child, you must first know the reasons you need to be careful in making your choice.
If motorcycles are your main means of travelling or if you ride them a lot
It is best to choose a high-quality helmet that will last for years. This may mean you will be paying a higher price at first.
However, you can save money in the long run when the product lasts for years.
High-quality helmets don't break easily, don't suffocate you, and don't fry your head when you are travelling for long hours under the sun.
If you are in a motorcycle clan or group
Believe it or not, there are motorcycle helmets that have gadget additions used for communicating.
Such gadgets are centered mostly on using the Bluetooth technology. This option may not be applicable when choosing a helmet for your kids though.
If you are joining any motorcycle events or races
Both adults and kids can now join in motorcycle races. When you or your child is going to join a race, it is best to choose helmets that are fit for the game.
They must be of premium quality, with a tucked position, and high ventilation.
Essential Keys for Choosing a Helmet
Now that you know your reason for buying a motorcycle helmet, you should identify the essential features that you should look for in one.
When choosing a helmet for your children, you should consider the list below:
The helmet's safety factors
Safety is a factor that should never be overlooked. To know whether the helmet is safe or not, look for the standardization sticker at the back of the helmet.
There are three standards that should be followed by all helmet manufacturers. These factors are as follows:
DOT Standard: DOT stands for Department of Transportation. The DOT standard is important because it sets the bare minimum standard that all helmets must have.
It requires every helmet to give the user 105o or more peripheral vision.
Projections on the helmets like rivets or screws should not exceed 5 mm. The helmet must also past a series of impact tests to pass the DOT standard.
ECE Standards: ECE stands for Economic Commission. The functions of this standard are similar with that of the DOT standards.
SNELL Standards: Unlike ECE and DOT standards which are regulated by the government, the SNELL standards are regulated by a private non-profit organization.
Although standardization from SNELL is voluntary and not required, it may be needed in some situations or by a competition committee.
Material used for the helmet
There are various materials used in making a helmet, and its quality will highly depend on these materials.
Polycarbonate: it flexes as it absorbs energy and is the most least expensive material
Fiberglass composite: it flexes, crushes, splits as it absorbs energy, and is a more expensive material
Carbon fiber: it distributes the energy as it is absorbed and is the most expensive and lightest among all kinds of materials
EPS: is a kind of foam that is found in the inside shell of the helmet and absorbs shock from an impact
Comfort and other additional features
Different helmets give varying degrees of comfort. You must look for one that fits your head perfectly.
If the helmet comes with additional protective features, then you must use it.
Examples of these additional protective features are emergency cheek implants, sun visors, anti-fog visors, wind reduction measures, and communication provisions.
Weight of the helmet
The weight of the helmet depends on the materials used in making it. A helmet that's too heavy can cause neck strain.
On the other hand, a helmet that's too light may not be able to protect you in an impact.
Remember that when choosing a helmet for you and your kid, it must fit snugly around the head without crushing it.
Aerodynamics
A good helmet must have a good amount of wind resistance. This is important because this can minimize accidents and does not cause pain from sheer wind force.
A helmet with a bad wind resistance can cause strain on your neck and fatigue.
Type of Helmets
Now that you know the essential things to look for when buying your kid's helmet, you should acquaint yourself with the different kinds of helmet.
Each kind offers you different features and benefits.
Full Face Helmets
This type of helmet is what most people think of when talking about motorcycle helmets.
Full face helmets offer the highest level of safety among all helmet types. Depending on the purpose of the full face helmet, its build will differ.
Full face helmets provide protection around the jaw and the head. It can tune out traffic noises, making your travel less noisy.
It can also provide protection against various weather conditions. There are some full face helmets that come with a clear or tinted visors for UV protection
One of the issues you may encounter when using the full face helmet is the lack of ventilation since this helmet is sealed. You might also find it heavy.
Open Face or ¾ Helmets
This type of helmet is structurally the same as the full face helmet. However, it does not have the enclosure provided in the jaw and chin area.
This type is famous among cruisers and scooter riders.
Open face helmets provide a good protection around the head since they are made for shock absorption. They also provide an airy feeling when travelling and can be stylish.
On the other hand, this type of helmet is not good when you constantly deal with unpredictable weather and dusty roads.
It does not protect you from the sun either. Although some may have flip down shields or visors, it does not usually offer as much protection as the full face helmets.
Modular Helmets or Flip-ups
This type of helmet combines the features of open face and full face helmets with an additional versatility.
It offers the same protection as the full face helmet, but since the chin protector can be flipped to the top or totally removed, it also gives the same ventilation as the open face helmet.
Modular helmets give a more comfortable feeling around the head than full face helmets.
However, since most models have the chin bar flipped up to the top of the helmet, it is not recommended when travelling.
Half Helmets or Brain Buckets
Half helmets cover the top of your head down to the back of your head. It does not have any lids or visors like the other three aforementioned types.
This type of helmet is extremely popular for cruiser riders and vintage riders.
This helmet is extremely lightweight and offers the most visibility. In addition, it has a great wind resistance feature.
However, due to its minimal coverage, it offers the least protection both from impacts and weather conditions.
Off-road or Motocross Helmets
This kind of helmet is a distant cousin of the full face helmets. You can distinguish them from the more angular chin bars and "sun peaks" or the angular top portion of the helmet.
This is designed to minimize weight and maximize ventilation.
From the name of the helmet, it is not recommended for normal highway rides. It is designed for competitions or off-road races only.
Top 5 Kid's Helmet in The Market
Now that you are finally equipped with the right information, it is time to choose the best helmets for your kids.
Browse through different stores and evaluate with brands. However, if you don't have time for that, here are the top 5 recommended products for kid's helmets:
LS2 Full Face Junior Helmet
The top one on our list is a premium full face helmet that offers topnotch protection. It is a lightweight helmet so it does not cause fatigue.
It is designed to be highly aerodynamic and is wind-resistant. It has a ventilation system that helps circulate the heat out but prevents the cold breeze from entering.
The visor or the shield of the helmet is optically correct. It has UV protection and a wide-angle view.
In addition, the lining inside the helmet is anti-bacterial and is removable so it can be washed from time to time.
The product is DOT certified. It comes in three sizes: small, medium, and large.
PROS:
The clasp mechanism in the helmet ensures a snug fit.
The product lasts for years.
The lightweight feature of the helmet does not weigh down the child.
The product can fit children as young as 5 years old.
CONS:
The product's price point leans on the more expensive side.
The product lacks designs that appeal to children.
There are a few colors to choose from.
This high-quality full face helmet is mostly suitable for children aged 8-14 years old or with a head diameter or 21.5 to 23 inches.
The helmet offers extra pads for a comfortable and snug fit. The helmet has exactly 17 vents to keep a cool head when racing or cruising around.
The product passed the SCSP standards. It weighs about 2.3 pounds with approximate dimensions of 5.5 x 3.7 x 3.9 inches.
Due to the lightweight qualities of the helmet, it does not strain your child's neck and offers a good wind resistance.
PROS:
The helmet ensures a tight and good fit.
The helmet allows room for growth.
The helmet is lightweight and ensures less strain.
Extra padding is provided with the helmet.
CONS:
The visor of the helmet is a bit flimsy.
The clasp of the helmet might come off during strong impacts.
Some may consider the padding to be too hard.
Fuel Full Face Helmet
Coming in our third place is the Fuel Full Face Helmet which is a high-quality helmet for your kids.
It has a lightweight thermoplastic shell with removable cheek pads that are safe for washing. The helmet is equipped with air vents for a cool drive and less humidity.
The product is DOT certified. It has an approximate weight of 4.5 pounds. Its dimensions are 10.6 x 13.8 x 10.4 inches.
You may choose from small to extra-large to fit your kid's head snuggly.
PROS:
The product can absorb shock from harsh impacts.
The product is durable and budget-friendly.
The product is comfortable to wear.
The product provides good air flow and a snug fit.
CONS:
The product can be heavy for some wearers.
The visor may fog up easily.
There can be too much noise from wearing the helmet.
This half helmet is made from fiberglass. The inside shell is lined with microfiber that offers a soft plush, removable, and washable material.
The sun lens on the helmet provides great sun and smoke protection which can be easily flipped up and down.
It has a renowned "ratchet system" or quick metal release on the chin straps of the helmet.
The helmet is incredibly lightweight, weighing only 2 pounds or 945 grams. The company is the proud supplier of half helmets in the hit television series "Sons of Anarchy".
The helmet is DOT certified. You can choose sizes ranging from small to XXL.
PROS:
The helmet is durable.
The helmet's wide size selection caters to good fitting.
It is good for summer casual rides.
The visor does not flop around when flipped down.
CONS:
The visor's height might not fit everyone.
It is not recommended for fast and long rides.
The helmet's price point is more on the expensive side.
Yema Modular Helmet
This high quality modular helmet is suited for both casual and competition rides. It has a fully adjustable ventilation system that adapts according to your needs.
The helmet performs well aerodynamically and has good wind resistance. It has a dual system sun visor with UV protection.
The helmet has an extra space for riders who prefer to wear glasses and Bluetooth speakers.
Liner cheek pads are anti-bacterial and are removable and safe for washing.
The helmet weighs approximately 3.7 pounds and has dimensions of 14.2 x 10.6 x 10.6 inches. It is DOT certified.
PROS
The visors on the helmet are clear.
The helmet is durable and sturdy.
The vents are easily adjustable.
The visor does not easily fog.
CONS:
The switch for lifting up the chin section is hard to locate.
The straps are a bit faulty.
The helmet can be too heavy for some kids.
Final Thoughts
When it comes to choosing the best helmet for your children, it is best to know its quality and safety features first.
The 5 best motorcycle helmet for kids puts priority in safe and durable designs. Don't lower your standards or subject your child's safety to a cheap product.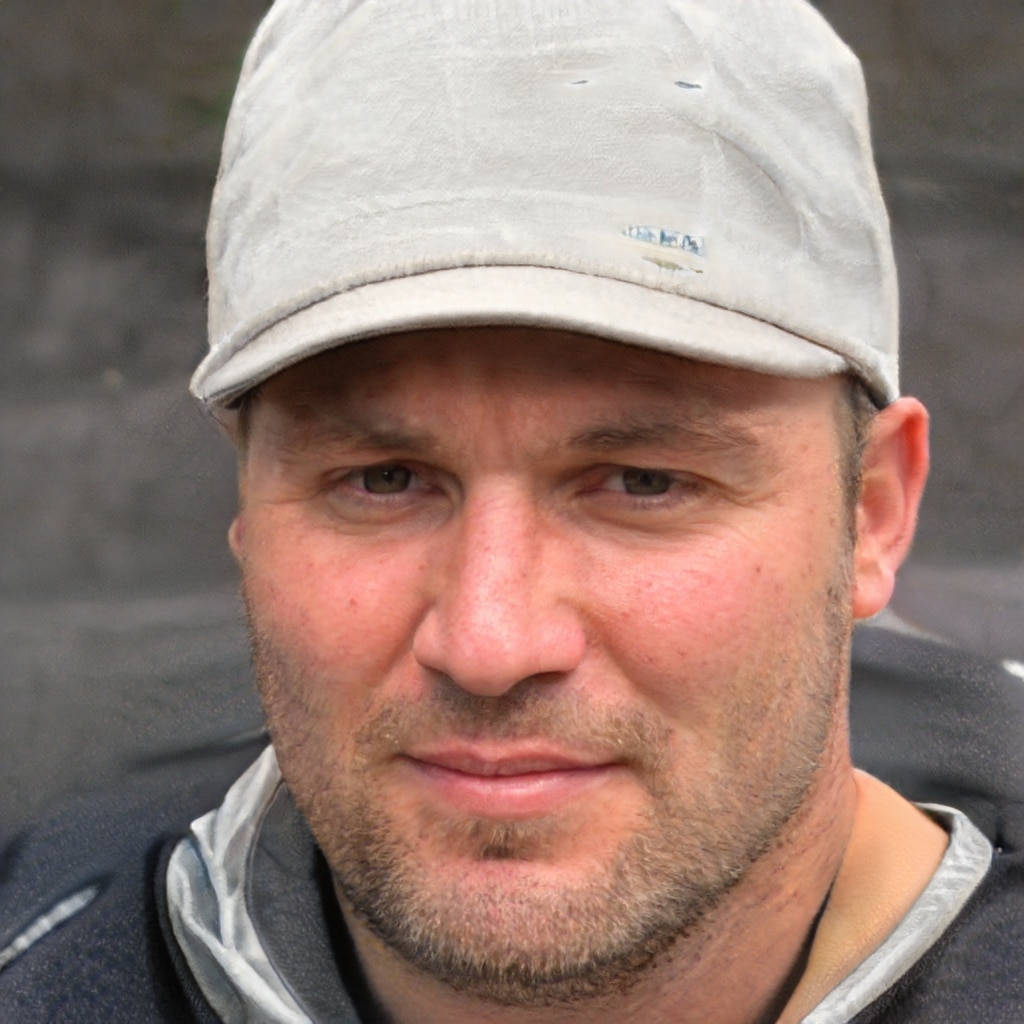 David Williams is an author with a passion for motorcycles and all things related to the world of two-wheeled vehicles. His expertise is evident on his website, The Moto Expert, where he shares his knowledge and insights with fellow enthusiasts. Follow him on social media to stay up-to-date on the latest motorcycle news, reviews, and trends. Whether you're a seasoned rider or just starting out, David's content is sure to inform and entertain. Join his community and become a part of the conversation today.