One of the common problems of riders, wherever you go, is that it is so usual for a helmet to be stolen.
Because of this dilemma, it is essential for you to guard your helmet. Hence, motorcycle helmet locks have now been a necessity for motorcycle riders.
Motorcycle helmet locks have always been a necessity for motorcycle riders to keep their helmets from been stolen.
The Best motorcycle helmet lock for most people is the Helmetlok 4101 Carabiner Style Helmet Lock. It gets an excellent rating on Amazon and is one of the bestsellers in the category.
The lock offers 4 digit programmable locking mechanism and is one of the most compact bike lock which could easily fit in your pocket or on your belt loop.
It is really important to make sure your motorcycle gear is safe when not in use and a motorcycle helmet lock provides the best solution to the problem.
Why do we need helmet locks
Keeping your motorcycle helmet secure is a necessity, especially when you live in big cities. Parking your motorcycle on the street will leave any of your belongings in a vulnerable position.
Leaving your motorcycle helmet parked outside will never end well if left unsecured.
Helmet locks provide that security that you need. Safely locking your motorcycle helmet will prevent thieves from stealing it or from getting lost in the wind.
The National Insurance Crime Bureau has estimated that thousands of bikes are stolen every year in the United States.
Imagine how would leaving your helmet unsafe go for you if that is the case?
Buying a helmet lock is consider a necessity for all motorcycle riders to prevent losing it.
Different Types Of Helmet Locks
Before buying a helmet lock, it is important to know the different types of locks out there. For the most part, they all serve the same purpose but some types may work best for certain types of motorcycle helmets.
Also, of course, different brands offer various cutting-edge features to improve their products continuously.
Even though helmet locks come in various forms, these are the most popular ones:
Carabiner style helmet lock
This type of helmet lock is most commonly preferred by motorcycle enthusiasts as they come with a locking mechanism that requires a special code to be unlocked.
Lock straps
Lock straps come with a lengthy strap that give riders the ability to stretch out the distance in which they place their helmet from its secured location.
Cable lock
These locks come with a long cord that pretty much serves the same purpose as lock straps do.
Again, helmet locks come in various form and have evolved over the years. It really comes down to personal preference as to which one to get for yourself.
How to Choose High-Quality Motorcycle Helmet Lock?
Since there are a lot of different types of locks out there in the market, we understand that finding the perfect one may be challenging. With this guide, you will learn what to factors to consider to be able to maximize your money:
1. Material
The most important things to consider is the material. Check what the lock is made of. The best product made from high-quality materials.
Suitable materials are needed to create a durable product that cannot be damaged easily. After all, it is the point of putting a lock in your gear.
Your lock will also be exposed to different weather and other factors in the environment. Keep in mind that you should choose the best material that cannot be affected by these various factors.
Your lock may also is exposed to rain (or water). When acidic substances, including pool, come in contact with metals, such as iron and/or steel, rust begins to form.
So, take note that the lock should not be made from iron because this material can corrode easily.
2. Durability
Another essential factor to consider is, of course, the durability of the lock. In connection with the material used, the right product is the one that can be durable in many different extreme conditions.
Your lock will be exposed to rain and extreme heat so take this into account. By making sure your lock is durable, you also save yourself from future additional expense.
A good lock does not need to be replaced every now and then.
3. Ease of use
Of course, you do not want to spend too much time just to lock this motorcycle gear securely. So, it is essential that your lock is easy to use.
A right product usually has a manual book which guides the user to set up the lock very quickly.
Check out these Top 6 Helmet locks for motorcycle:
We are going to review 6 of the best helmet locks you can get right now to make sure your precious possessions are safe.
Check out the Comparison table below and then scroll down a little to read more reviews on specific locks.
This Quick Video explains How To lock your Helmet & Jacket
Security items mentioned in the Video:
The Best locks Reviewed:
1. Helmetlok 4101 Carabiner Style Helmet Lock
This Lock from Helmetlok is a 4 digit lock specially designed for people looking for a helmet lock. You can set any combination on this lock.
The Product is actually pretty compact and small. It can be carried even in your pocket. The locking mechanism is made from zinc alloy and the carabiner is covered with the plastic coating to protect your helmet.
One great thing about this lock is that it pivot outwards thus providing larger diameter gears to slip in easily.
Pros
2. Lockstraps 901 Helmet Lock
This is strap look which can be used to lock other gear besides the helmet.
The Strap is actually two feet and is sufficient to lock possessions. Plus the strap is pretty strong and is made up of nylon.
This type of lock gives flexibility for the users to lock most of the motorcycle gear along with a helmet.
For instance, if you want to lock your jacket along with your helmet, you can easily do that. ( as shown in the video above)
This also doesn't require a cable to lock things such as jackets.
Pros
3. Motorcycle Helmet Lock Cable: FJM Security SX-645
The FJM SX-635 is motorcycle helmet lock cable. It is 2000 mm & 79 inches long cable lock that can be used to lock almost all types of motorcycle gear such as helmets, jackets, bags and other stuff.
You can set your own combination any time you want and it's pretty to operate. The Cable is super tough and isn't easy to break.
The product gets 5 out 5 rating on Amazon.
The cable also has a loop at the very end ( as you see in the image ) this can be used to secure objects that are stationary.
Pros
4. Bikers Choice Helmet Lock 74937S2
The Bikers Choice helmet is a great choice if you desire to safely keep your helmet on your bike.
It can be installed on any spot on your bike and looks good once installed. Riders normally place this one on their handlebars which will make your helmet look cool.
The only problem with this lock is that you will need a special tool to install and can be annoying if you desire to move it to a different spot.
Pros
Cons
5. Motorcycle Helmet Lock by Master Lock #99
The Motorcycle Helmet Lock by Master Lock is one of our favorite helmets out there. You will get a good bang for the buck on this lock.
Even though it is relatively cheap, it provides good enough protection and your helmet will remain safe.
It cable comes at a very short length which could be a problem for bigger helmets and seems to be easy to cut. Its lack of appeal may explain such a low price.
At the end of the day it will get the job done in a relatively safe environment.
Pros
Cons
7. 801 Locking Carabiner Lockstraps
This lock has a length of 6 inches and a weight of 12 ounces.
It has dimensions of 6'' long, but it somehow feels larger and has a weight of 12-ounce. The main feature of 801 is that it incorporates a steel bar which is heat treated (heavy duty). It also features a carabiner.
This product is also capable of holding about two helmets quickly and plenty sturdy to pull duty, to secure your helmet.
For security, it is equipped with a 3-digit security combination. This means the total possible combination is 999 as it is not easy to hack.
This also implies that you no longer need to put an additional key to the fob for our helmet to be secured.

Lastly, the carabiner's remainder incorporates a powder coated for full weather protection.
Pros
Wrap up
Prioritize security and find the best helmet security for you. With the many options out in the market, you may need assistance in looking for your perfect match.
With this guide, finding the best motorcycle helmet lock will not be so much of a hard task.
You can find some great ones online just by identifying your personal needs and what type of helmet security is the right fit for you.
Currently, the best lock for most people is the Helmetlok 4101 Carabiner Style Helmet Lock.
It gets an excellent rating on Amazon and is one of the bestsellers in the category.
The lock offers 4 digit programmable locking mechanism and is one of the most compact bike locks which could easily fit in your pocket or on your belt loop.
It is essential to make sure your motorcycle gear is safe when not in use and a motorcycle helmet lock provides the best solution to the problem.
Other Related Posts:
Which Motorcycle Helmet Locks you find really safe for your bike? If you like this post, tell us by commenting below. Thanks for reading!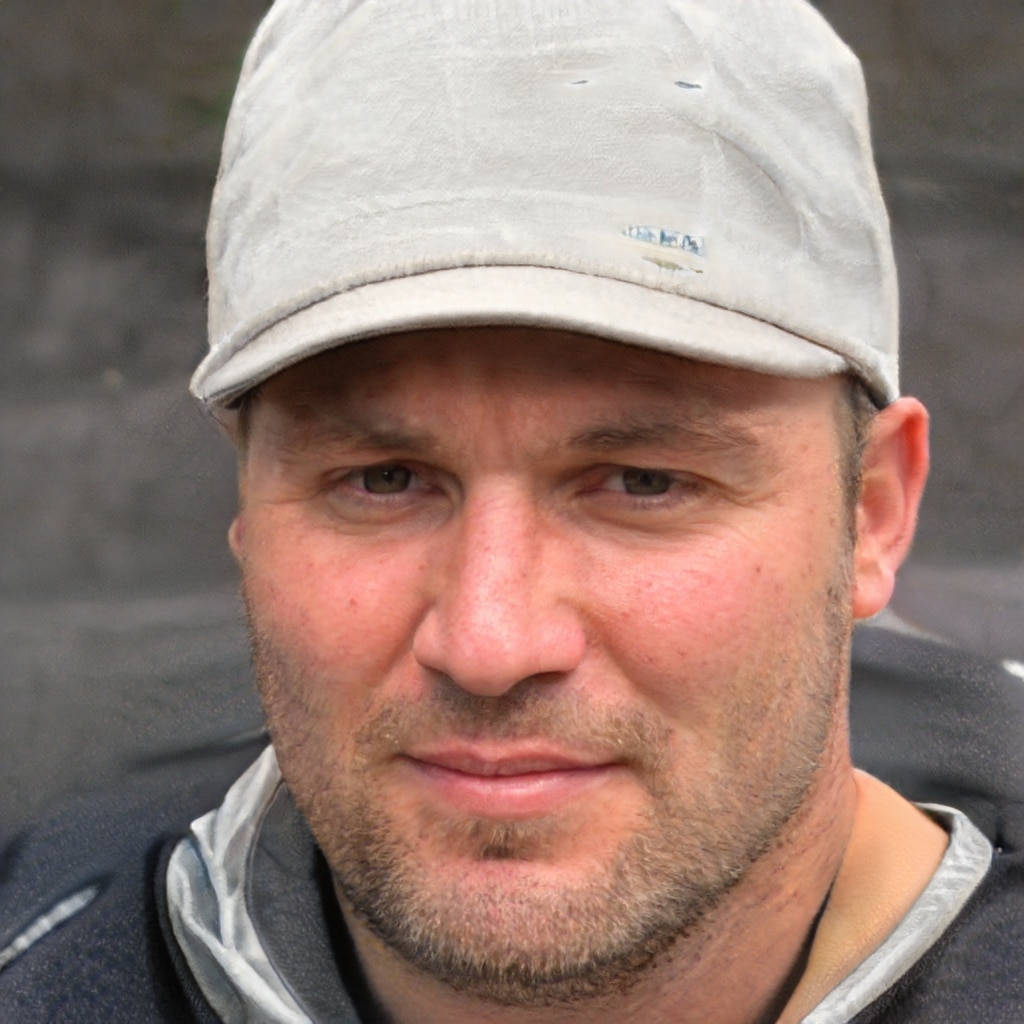 David Williams is an author with a passion for motorcycles and all things related to the world of two-wheeled vehicles. His expertise is evident on his website, The Moto Expert, where he shares his knowledge and insights with fellow enthusiasts. Follow him on social media to stay up-to-date on the latest motorcycle news, reviews, and trends. Whether you're a seasoned rider or just starting out, David's content is sure to inform and entertain. Join his community and become a part of the conversation today.