If you are a female motorcycle rider, you want to feel the excitement in the road and the gust of the wind. However, wearing a helmet is inevitable. You have to follow traffic regulations and avoid accidents.
A woman's helmet should be functional and fashionable at the same time. Here are the 9 best women motorcycle helmets in the market.
Types of Motorcycle Helmets 
There are many types of motorcycle helmets, so it is important that you know what type of helmet is fit to your style and riding needs.
Full Face Helmet
This kind of helmet gives full protection from noise and various weather conditions. In addition, your vision is well-protected from the wind because of its visor.
However, there are women who do not like this since it is a bit heavy and bulky. Some also feel that it gives too much coverage on the face.
Open Face Helmet
If you prefer more exposure for your face, you should consider getting this type. Because it leaves the face open, it is also known as a ¾ helmet.
You can communicate more easily, see better, and protect yourself from the weather. However, it does not provide good protection to the eyes since it does not have a visor.
Modular Helmet
This helmet is a combination of open face and full face types of helmet. Having a mobile chin bar, you can shift from using it as an open face helmet to a full face helmet.
One downside of using it is its weight.
Off Road Helmet
This is a helmet used for racing, so it has a sun visor, a vent specially made to let heat escape, and no face protection. To simplify, it is a full face helmet with more features.
Half Helmet
A half helmet or skull cap may be your option if you have a cruiser. This is the least heavy among the other helmets, so it gives the best comfort.
Nevertheless, it does not give the level of protection as the other types of helmets give.
Best Brands for Women's Motorcycle Helmets
It is best to know the brands for female motorcycle helmets in order for you to narrow down your choices. However, you do not need to spend much money since the branded ones have cheaper counterparts.
XMFT
This company makes motorcycle helmets for males and females. They also have riding accessories such as gloves and pads for motorcycling and visors.
They also manufacture helmets that turn from modular helmets into open face helmets due to their flip up features.
LS2
LS2 is known for their street bikes and motorbikes.  This Spanish brand gives you a lot of choices for helmets.
Their helmets are made from durable materials such as composite and polycarbonate. It also has ECE.22.05 security certifications which are international.
Bell Racing
Although Bell Racing has been in the industry since 1954, their line of women's helmets is not that reliable when it comes to safety.
Bell Monarch is Bell Racing's brand specializing in motorcycle helmets for women.
They are more on the style and design aspect such as bright colors or butterflies. Hence, their helmets are only fashionable but not functional.
HJC
This company does not manufacture helmets used for dirt biking, off road riding, or motocrossing.
Having been around in the industry for 45 years, it boasts making motorcycle helmets that are of high quality.
Moreover, the company also have a separate brand for female motorcycle riders.
Shoei
Similar with Bell Monarch, this Japanese helmet manufacturer has a line of motorcycle helmets for women called Metallic and Seduction.
You can choose from flower, butterfly, and heart designs. One difference it has with Bell Monarch is that it ensures safety for all its helmets.
Frequently Asked Questions About Motorcycle Helmets for Women
Before making your final buying decision, it's important for you to ask questions. Here are some questions that you may have as a buyer and their corresponding answers.
Is there any difference with men's and women's motorcycle helmets?
Yes, there are minor differences between these two helmets. The differences are mostly on the design preferences of these genders.
There is also dissimilarity with size. Usually, female motorcycle helmets have heart, butterfly, or flower designs.
On the other hand, male motorcycle helmets have solid colors and fire or skull designs.
What are the different standards and certifications for motorcycle helmets?
Snell, DOT, and ECE 22.05 are the organizations responsible for giving standards and certifications to helmets.
Snell: Snell Memorial Foundation is the additional reference for the safety standards of helmets in the US. Its difference with DOT is that meeting its standards is not required.
DOT: Most American women prefer to buy a motorcycle helmet that has been approved by the Department of Transportation in the U.S. The NHTSA or National Highway and Traffic Safety Administration provides a roster of motorcycle helmets that comply with the standards of DOT.
ECE: Economic Commission for Europe is what ECE means. In 1958, the standards were created through a United Nations agreement. 22.05 is the standard regulation for checking helmets. This is adopted by 47 countries and not far from the standards set in DOT.What are the sizes available for women's helmets?
The sizes are almost the same with men's helmets. The following head sizes are in inches.
However, you have to remember that the sizes depend on the manufacturer, so it will be better to fit a helmet carefully before buying.
Extra Small: 20⅞-21¼
Small: 21⅝ -22
Medium: 22⅜-22¾
Large: 23¼-23⅝
Extra Large: 24-24⅜
Double Extra Large: 24¾-25¼
How can I know if a motorcycle helmet is comfortable or not?
Many factors are taken into consideration to know if a motorcycle helmet for females is comfortable or not.
Some of these are the liner, visor, and cushion. For the liner, it should not be irritating to your skin.
You must be able to easily adjust the visor for vision and airflow.
The cushion must be comfortable around your head. What you must give much consideration in buying one is the comfort and fit.
Read this: Best motorcycle GPS
A Review of the 9 Best Motorcycle Helmets for Women
Here is a list of some of the best female motorcycle helmets you can consider.
"Biohazard" Matte Pink  Full Face Motorcycle Helmet by Triangle Helmet
This full face helmet is approved by the DOT. Its design, which is in bright green or pink color in an all-black background, makes it noticeable.
If you are looking for a lightweight helmet, you might want to check this one out. It only weighs 3 pounds because of the ABS shell.
In addition, the EPS liner gives it varying density to avoid contours and strong pressures on the head.
Its exterior has a special mechanism and scratch-proof covering for added protection.
There is also a sun shield that can be found at the lower-left part and can be bent. Its chin strap, which can be released quickly, has a ratchet design.
Another added comfort it gives is the liner which is antibacterial and the pads which are laser-cut. They can all be washed.
Pros:
check It is light.
check ​It has a well-designed sun visor.
Cons:
The vent on the forehead could have been wider.
Street Bike Racing Motorcycle Helmet for Women by Shoei
Some women may not like this helmet since it does not have many decorations compared with other models such as Bell Monarch's line of helmet.
However, the high quality of this helmet is what makes it stand out.
Its price plays around $590 to $600, so it is expensive compared with other helmets for women.
Regardless of the size, they all have the same price. Depending on the size of your head, it can be an advantage or a disadvantage.
If you are unwilling to shell out much money for a helmet, you can opt for helmets priced at $30 to $50.
This helmet only weighs 3.5 pounds for the various sizes, so it can be your option if you want a helmet for bike racing.
It is because it has a light and durable outer structure to balance your weight while you are on a race.
It has passed the SNELL standards in 2010, and its standards are the same with a football helmet.
If you are not the type who wants femininity without being too much, this helmet is for you.
It has a punk girl feel that gives you the right balance of being girly and tough at the same time.
Although it is costlier, it is worth it for it is made by one of the best manufacturers of helmets in the world.
Pros:
check It is not heavy.
check ​It has been approved by a reputable organization.
Cons:
The price is too expensive compared with other brands.
Full Face Helmet with Matte Finish and White and Pink Butterfly Design by IV2
This model has a strikingly pink butterfly design which is in vogue in terms of motorcycle helmet styles for women.
What makes it unique is you have an option to choose between white and pink.
It has a dual D-ring which is metal and adjustable.
It also has a chin strap with buttons, an interior with cushion and easy to remove and wash cheek pads, and a vent that maintains the cooling temperature in your head.
The statistics and specifications of this model is superb.
The EPS liner on the inside can absorb sweat well, and the visor can be released quickly.
Its outer covering is made of ABS composite material which is light and reinforced with special fiber.
There is enough air flowing because of its ventilation. In addition, you will not be disturbed with the wind's noise because its aerodynamic design lessens wind noise.
It has DOT certification. Most of its comments are positive with a few disapprovals. It is priced only at $40 to $50. It is indeed a great deal for those who are saving money.
Pros:
check It is made from tough material.
check Great aesthetic.
check ​It can be bought at an affordable price.
Cons:
Its quality is not at par with the other motorcycle helmets included in this list.
Flip Up Motorcycle Full Face Motorcycle Helmet with Pink Butterfly Design for Women by XFMT
This motorcycle helmet from XFMT has a feminine touch because of its pink and black flower and butterfly design.
If you measure your head's size, you can find the one that matches with you more easily. The size indicated on the helmet is not really accurate.
Some claim that it is a size bigger, so they do not have the right fit due to the specified sizes.
It will be better to know the size that matches your head circumference in order for you to avoid making complaints.
All in all, it is worth its price which is $30 to $50 because it is a modular helmet.
It also has certification from DOT. The exterior has glossy appearance and UV protection.
The sturdy shell is made of light material, and the interior has comfortable cushion. Lastly, its ventilation is suitable for riding in different climates.
Pros:
check Its specs are great.
check It has an affordable price.
check ​The design is suitable for women.
Cons:
The chin strap is poorly made.
It is below par compared with the other products in the list.
Mystic Full-Face Motorcycle Helmet by HJC
The design of this full face motorcycle has flower and spirals with white, black, and pink colors.
From the name itself, it has a mystical design which makes it more marketable to women.
It has topnotch specs due to its shell made of advanced polycarbonate composite which makes this helmet comfortable.
It also has CAD or Computer-Assisted Design. The shield for the face is scratch-proof, and it has a pin lock.
Do not underestimate the 3D design because it is not only stylish but also practical since it gives protection against harmful UV rays.Its seal is secured due to the special lock mechanism. There is also a lock mechanism, but it is not included in the package.
One thing that set this helmet apart from others is the anti-fog feature.
Because of the ratchet system, the shield can be easily replaced without using any special tools.
It also has an effective ventilation system because of good airflow that removes humid air and heat from this helmet.
Pros:
check The face shield has anti-scratch feature.
check UV protection.
check It is lightweight.
check Good Ventilation
Cons:
It does not look fashionable enough for women.
Metallic Street Racing Motorcycle Helmet by Shoei
Having a unisex theme, this motorcycle helmet from Shoei is different from the other well-designed helmets.
It has a glossy metallic finish and no girly embellishments. Though it can be used by both genders, it is more on the feminine side due to the colors.
However, it does not go overboard with decorations.
Since it came from Shoei, you can expect it to have all your helmet needs such as an EPS liner, ventilation system, wind resistance feature, chin curtain, anti-fog feature, and pin lock.
Its aerodynamic system can give you protection against serious head injuries if you accidentally fall and prevents heat in your head.
Even though it is priced at $500-$550 and seems to have limited specs, many customers say that it is worth the price.
A review made by one of the customers said that she proved its sturdiness when she went on a speed of 65 MPH.
She was able to do an accidental test for it and concluded that it can live up to its price.
The soft interior and the durability of its exterior give it ultimate comfort to the rider. Its shell has a weight of 5.5 pounds.
Pros:
check It is UV-protective.
check Unisex
Cons:
Radium Helmet for Women by O'Neal
O'Neal is known for its outdoor safety gear for sports for it has been in the industry for over 4 decades.
Though it is catered to a specific group of riders, many riders seem to like this style. For this kind of helmet, it is ideal to have goggles.
Even though a press stud is not present at the back to secure your goggles, there is an indent to position them properly.
If you are a fan of O'Neal helmet designs, you will like this helmet since it has bright and big designs with clear coating that is applied well.
Because of its polycarbonate shell, it only weighs 3.1 pounds.
The liner is made of plush material which can be removed and washed easily. The visor and vents give additional comfort.
USA, Australian, New Zealand, and European safety standards are met by this helmet.
Pros:
check Lightweight.
check ​It is available in various sizes.
Cons:
You need to have other accessories.
Unisex Matte Black Helmet by Scorpion
Sale
If you do not like a helmet that is typically feminine, you may prefer this helmet by Scorpion. Its design is for tough chicks.
Aside from its unique style, the material is stunning because it is made of polycarbonate.
It can also be a half helmet and a ¾ helmet because of the clear and dark tinted visor and the neck skirt. With the face mask, it can also be a full face helmet.
Thus, it is a versatile helmet. This is made possible because of the special magnets and plates.
Pros:
check It has an antimicrobial liner that is helpful if the weather is warm or cool.
check ​Its overall design looks cool.
Cons:
The magnets may detach.
There is noise if the speed is over 50 mph.
Floral Open Face Helmet with Sun Protector by LS2 Helmets
This open face helmet claims to have a sun protector that can protect your eyes and face from UV rays which can cause cancer.
You can also control the amount of air and light in this helmet.
It has a floral design with a combination of colors from the 2 models of helmets from LS2 Helmets; the White Pink Butterfly Motorcycle Helmet and the XFMT Pink Butterfly Motorcycle Helmet.
It also gives you good visibility and easy access to your face because of the absence of a chin guard.
This has also been approved by the DOT, so you are assured that it is secured in position. It has also passed the standards of ECE.
It is different from others since it will not fly off if you forget to attach the straps.
The ventilation system can be easily adjusted. It makes riding in different weather conditions possible. KPA or Kinetic Polymer Alloy is the material used to make this product.
Pros:
check It is approved by DOT and ECE.
check It gives good protection against UV rays.
check ​You have wide visibility.
Cons:
It would have been better if it was a full face helmet.
Things to Consider When Buying a Motorcycle Helmet for Women
Level of Protection
Safety is your main reason in buying a helmet. Thus, you should give much consideration in the thickness and shock absorbency of the helmet model you opt.
Measurement
When you shop for a helmet, it will be better to get your head circumference in inches first. It will make finding the helmet with the perfect fit much easier.
Shape of your Head
A helmet that does not fit well on your head can cause pressure in your head.
Generally, people have egg-shaped heads, but you still need to check for the particular shape since some can be round or long oval shaped.
Comfort
Knowing the level of comfort a helmet can give is a little complicated. It may seem okay, but pressure points can build up later on.
To check comfort more accurately, you can clench your teeth to identify whether there is enough space or not.
Conclusion
Purchasing a motorcycle helmet for women is not difficult if you follow this guide.
The 9 best women motorcycle helmets listed can also be helpful in narrowing down your options. Make sure that whatever helmet you buy, it will give you optimum protection.
Design And Materials
Also, the helmet does not have a cheap feel to it. Instead, when I checked it for the first it, it felt very solid and high quality.
Plus the design and Pink Graphics are really nice. It is basically matte and has butterflies on it ( as the name suggests )
And did I forget to tell you that it is indeed a DOT certified helmet – This is by far the most appropriate safety test.
As far as the noise is concerned, the helmet is really quiet and block out most of the distortion while driving at high speeds.
Bottom Line: Beautiful Women's Motorcycle helmet with an excellent feature. Recommended by The Moto Expert!
Other Related Posts:
Which Women's Motorcycle helmets do you consider to be the best? If you have found this page useful, tell us by posting a comment below.
If you are unsure about the size of your head, you can read the helmet sizing guide here.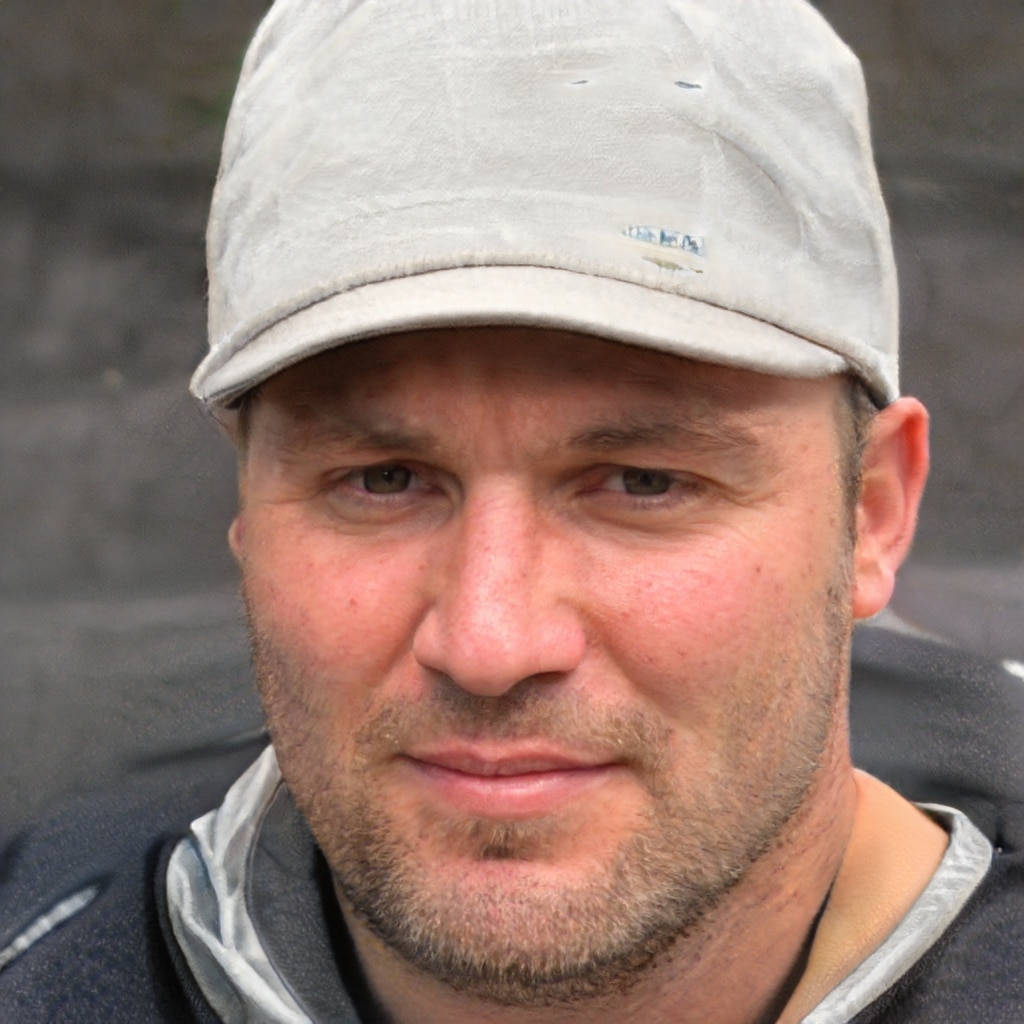 David Williams is an author with a passion for motorcycles and all things related to the world of two-wheeled vehicles. His expertise is evident on his website, The Moto Expert, where he shares his knowledge and insights with fellow enthusiasts. Follow him on social media to stay up-to-date on the latest motorcycle news, reviews, and trends. Whether you're a seasoned rider or just starting out, David's content is sure to inform and entertain. Join his community and become a part of the conversation today.