Any biker will know the importance of their bike's tires. They are both crucial for the performance of a motorcycle and for the safety of a rider.
If you want to ride properly, you need to have the best tires for your bike. Here, we'll examine 13 best motorcycle tires that you can find in the market today.
Best Overall Motorcycle Tires list: 
The Importance of Getting Only the Best Tires for Your Bike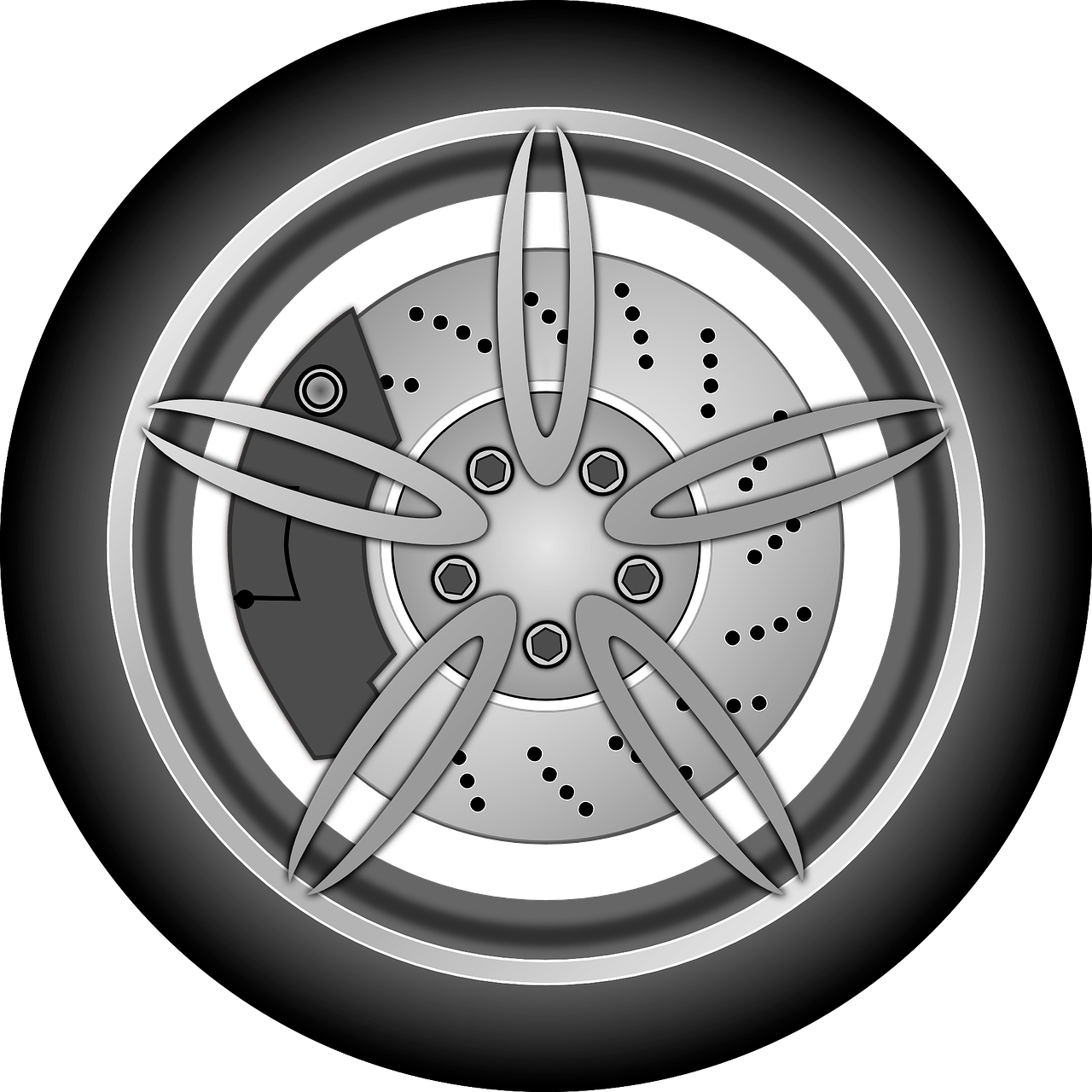 If you haven't been riding your bike for that long yet, then you might know just how crucial the tires are.
Just to give you an idea as to why they're so important, here are a few reasons why you need to have good tires if you want your bike ride to be a good one:
Quality of Your Ride
Tires directly affect the quality of your ride. If you don't buy quality tires, you won't have a smooth, fun, and most importantly, a safe ride.
You might feel slight shaking or discomfort while you ride. Worse, your tire might have issues right in the middle of the road.
This is why it's very important to have good tires for your bike whenever you ride.
Ability to Take the Terrain
Whether you are racing or going on a long trip, you'll be experiencing different kinds of terrain.
You could be driving on a street road, a rocky mountain, a steep hill, a creepy forest road, or a narrow path with long twists and turns.
Regardless of the kinds of roads you drive through, you'll need a set of tires that can take just about any rough terrain.
This is extremely important to take note of especially during bad weather. During stormy days, the terrain will get rougher because the ground will become wet.
You'll need proper high-quality tires that can enable you to stay balanced so that you won't slide off during your ride.
Ability to Take Speed
When you ride, it's the tires that are going to take the whole weight and the impact of the bike.
If you have good tires that are durable, they will be able to take a high speed without wearing out or going bald quickly.
Also, it's important to use the right kind of tire for your motor biking activity. Each type of tire has different abilities.
Some can take high speed on rough terrain while some can only take low speed. We'll delve more into that in the next part of the article.
Overall Safety
Lastly, having a good set (and the right set) of wheels on your bike is crucial to your safety.
For example, if you're riding on a dirt road, you'll need a tire that has a strong grip and a robust structure so that it can drive through terrain smoothly and safely.
If you use any other kind of tire, your bike might topple over.
In order to stay safe, you'll need good and durable tires. You'll also need the right tires for the type of terrain and weather you'll most likely be riding along with.
Let's talk about types of motorcycle tires next.
Types of Motorcycle Tires
Depending on what bike you have, there are different types of tires that you can buy.
The type of tire you'll buy depends on your bike as there are specific tire types for specific bikes.
Also, the tire that you need to have depends on how you're going to use your bike as each tire has different functions as compared to others.
Here are the most common types of bike tires that you can find:
Sportbike Tires
If you're a bike racer, then you'll need sportbike tires for your racing bike. Sportbike tires are known for being ultra-sticky and have strong grip.
They are specifically made for speed and strength since you'll need grippy tires on the road when you're going at a very fast speed.
Under the category of sportbike tires, there are the flat tread type and the aggressive type.
The flatter type is good for straight line riding because it helps make the bike steady and not fall on its own.
The other type is the aggressive type. This type is more angular in shape and is better for making sharp turns and drifts.
All sportbike tires are specially made for quickly dissipating heat. This is due to their radial structure that lets the tires have a wide treading.
Cruiser Tires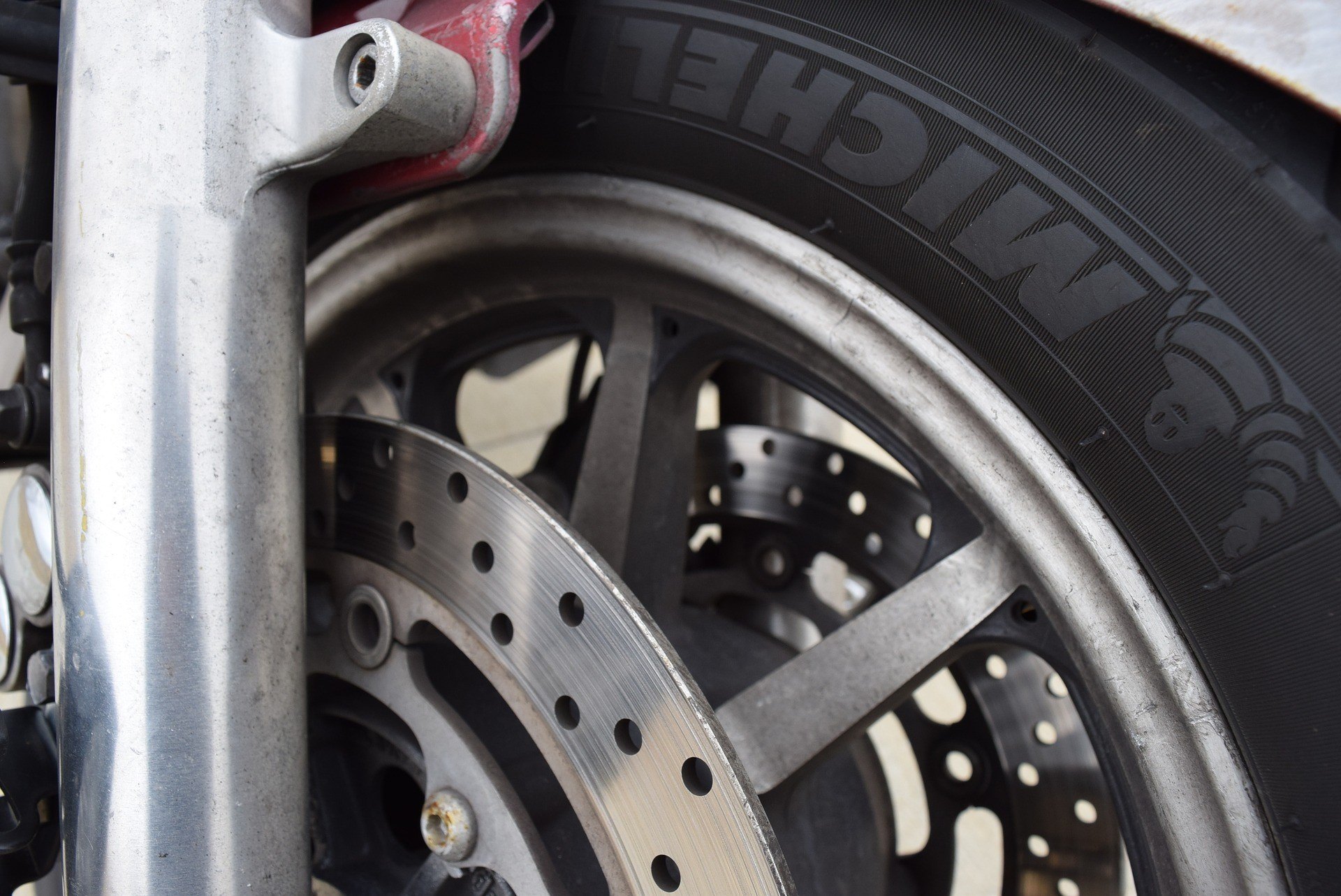 Cruiser tires are built for stability, which is why they are good for people who ride in rainy weather.
Because of their strong tread, cruiser tires give you a smoother and steadier ride no matter what kind of pavement you're driving on.
These tires literally allow you to cruise on the road.
Touring Tires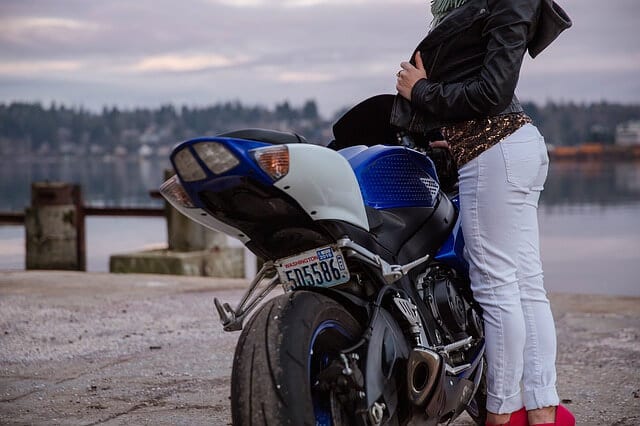 Touring types of tires are created for long rides. They are made very similar to the sportbike types in a sense that they are robust.
The only difference is that touring tires have flat treads that are even flatter than the treads of the flat sportbike tires.
Touring tires have harder treads which force you to move at a consistent pace. Even if you can't speed up, you can last for a long time with touring types of tires.
ADV Tires
If you're an adventure rider who likes to drive on different terrains such as flat roads, forests, mountains, dirt roads, and other rough places, then you'll need to have ADV tires.
Unlike other types of tire, ADV tires have some of the best features. They are very smooth and at the same time, very strong.
They are built like aggressive sportbike tires but have a deeper tread pattern, making them versatile enough for any kind of terrain.
Dual Sports Tires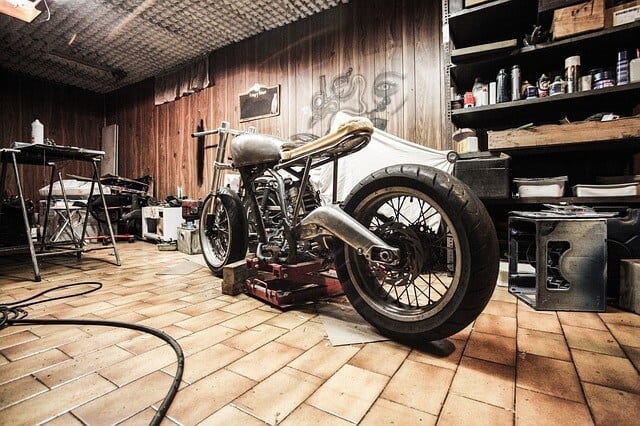 For motor cross sports, you might need to have dual sports tires that can take both speed and rough terrain.
The best thing about dual sports tires is that they don't go bald easily through rough use unlike the other tires.
However, they aren't as smooth and as quiet as the other types.
They are designed for heavy-duty usage. Rides on mud trails, dirt roads, and bumpy tracks are these tires' specialty.
Off Road Tires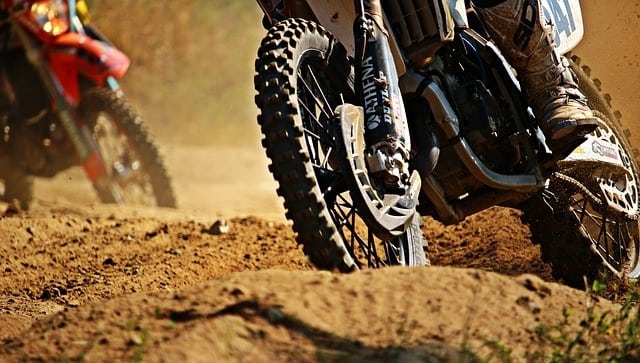 Off road tires are designed for dirt and mud. They have high level traction which can take soft terrain, but they also have great features that can take rough dirt road terrain.
They have strong grip while still maintaining an angle. They are quite knobby and have high treads specially for dirt roads.
Buying Guide for Motorcycle Tires
If you're not too familiar with buying tires, you might be so confused with all the different types of motorcycle tires out there that you wouldn't know which is which.
In that case, you'll need to have a buying guide to help you pick the right tires for you and your motorcycle.
Here are a few things to look for when you choose the ideal set of tires for your bike:
Tread Pattern
The first thing that you must look out for is the tread pattern of the tire set you're looking at.
All types of tires have their own respective tread patterns.
Each tread pattern has its own intended function, so when you look for the type of tire that you want to buy, look at the tread pattern to know which is which.
Bead
The bead is an important part of the wheel because it is the part that helps totally fit the wheel and ensures no leakage.
When you buy a tire, you have to check the compatibility of the tire with the bead so that it's the perfect fit.
Carcass
The carcass of the wheel refers to the backbone of the tire or to the layer under the tread.
Carcasses are usually made out of steel cords that are connected to the beads. The carcass determines whether a tire is bias or radial.
The radial tires are better for heat dissipation and are more flexible than bias ply.
Bias ply tires, on the other hand, are more heavyweight, making them good for long rides and heavier motorcycles.
Sidewall
The last thing to look at would be the sidewall. The sidewall is the section that supports the handling of the tire.
It is also where all the important information about the tire can be found. Before you buy your tire, always check the sidewall.
Best Overall Motorcycle Tires 
1. 
Michelin Pilot Power 3 Sport Bike Radial High Speed Motorcycle Tire 
No products found.
The Michelin Pilot Power 3 model is known for its performance in both road riding and sports riding.
For overall use, it is one of the best because of its slick tread pattern that can take almost any type of ground due to its strong grip.
Since Michelin is a very well-known brand, this product can definitely assure its quality with a harder compound that can give more stability.
It also has a superb casing profile that can be used in both dry and wet days. Its slickness is also really good for speeding up on any kind of highway or dirt road.
Pros
check The casing profile is optimized superbly for better handling and feedback.
check Compounds that are great for wet grip.
check It can move up to 5 seconds faster for every lap on wet pavement.
check It has a semi slick tread that helps for a better dry grip.
check 20% more durability than other Michelin Pilot Power models.
Cons
They might be a bit slick and slippery for people who aren't used to the feel.
It is rather on the thin side.
2. Dunlop Elite 4
Dunlop Elite 4 Rear Tire (180/70R-16)
Mileage, mileage and more mileage: Dunlop's all-new Elite 4 with MT Multi-Tread rear tires...
It's also available in sizes to fit hundreds of different models, from new Gold Wings to bikes...
All Elite 4 rear tires utilize Dunlop's MT Multi-Tread technology with a long-wearing compound...
The Dunlop Elite series is known for its very high mileage, especially the Dunlop Elite 4.
It makes use of a multi-tread technology that has a long-lasting compound. It also has a strong grip that is very useful for all kinds of pavements — dry or wet.
It is also available in both radial and bias ply.
With regard to its function, it is actually very versatile. It can be used for bike racing, touring, cruising, and weather riding due to its very strong grip on the ground.
Pros
check Its Elite series has the highest mileage out of all the other Dunlop models.
check Makes use of an MT Multi Tread technology for longer lasting shelf life and overall durability.
check Lateral grip compound on both of the shoulders.
check Strong handling features that come with the high mileage.
check It has a very unique tread pattern that can help maintain grip even though the bike is traveling in bad weather.
check Very quiet on the road and does not produce much vibration.
Cons
Pricey.
Needs big beads for it to fit nicely.
3. Shinko 712 100/90-19 Front Tire
No products found.
If you're looking for both quality and price, the Shinko brand is quite known for that.
The Shinko 712, in particular, is great due to its high performance. It can take both cruising and touring bikes with its powerful grip and staggered treat pattern.
Because of its robust and rough pattern, it can perform really well even during a bad weather.
Its design also makes it very good for long rides. The design enables it to speed up to even 130 mph. This allows you to go fast when you hit the highway.
Pros
check It is designed for mileage and impressive performance.
check A varied, positive tread pattern overlooks highway rain and gives wet weather adhesion.
check It can speed up to 130 mph.
check Designed with a tubeless and 4 ply carcass.
check The lateral has increased inline stability.
Cons
Might cause vibrations when you speed up to a certain pace.
Too lightweight.
It is more on the thin side.
Best Motorcycle Tires for Cruisers
1. Michelin Commander II
No products found.
When it comes to long trips, the cruiser tires to buy are the Michelin Commander II sets.
This product happens to be one of the most durable tires for cruising.
This is because its design allows it to increase the longevity of the tire life, allowing it to last for many days on the road.
It is known to be able to take 25,000 miles or even more.
This is because it makes use of an Amplified Density Technology which allows it to have a stronger tire carcass.
Also, the embedded aramid allows the tire to create less heat due to its heat resistant properties.
This allows the tire to be able to last much longer. This also adds more to the miles of the tire.
Pros
check Has one of the longest shelf lives of all tire brands.
check Its special technology makes it very durable and long lasting.
check Has a very powerful wet weather grip performance.
check Easy to maneuver, very stable, and very durable all at the same time.
check Makes use of a very unique Amplified Density Technology that cannot be found in most tires.
Cons
Price leans more to the high side.
It is only for long trips where you don't need to go very fast.
2. Dunlop D404 100/90-19
Dunlop D404s are amazing for cruisers that are on a tight budget. These tire sets are very well known for their aggressive tread pattern and design which make them ideal for riding in the rainy season.
They are created for stability which is something very important to cruisers. With a robust and round profile, they are made to last for long rides.
Aside from its durability, the D404s are also known for their balance on the road.
Because of their design, they are able to take bikes that change direction abruptly. The only thing that these tires may not be able to take is a very high speed.
Pros
check It has a tread pattern that is purely dedicated for a good grip and balance.
check The tread pattern is also very good for water riding during rainy days.
check It is made of bias ply construction design for smooth movement.
check Has a center groove to make sure that it is stable even if you change direction.
check ​It is a blackwall tire.
Cons
Not good for heavy bikes.
They don't last too long if you like to ride fast.
Best All Weather Motorcycle Tires
1. Pirelli Angel GT 120/70ZR-17
The Pirelli Angel GT is built for all kinds of weather. It can take wet or dry terrain and can move well in both straight lines and in corners.
This is because it has a high silica content and a very aggressive tread pattern which makes it able to give stability when you ride.
It also is able to let go of heat in dry weather which can help keep the rubber soft.
It is also known for its top grade wet grip that allows it to have a strong grip during rain.
It is great for those who like to take long trips regardless of the condition of the weather.
Pros
check It is an Extended Mileage Sport type of tire.
check Known for a very high mileage and a very strong grip due to its silica content.
check Has a complete cornering traction feature made of a special formula.
check Very strong grip performance for wet roads.
check Strong traction for speed during bad weather.
Cons
Price is on the high side.
Not easy to find a service center for this tire.
2. Avon Tires AV66 Storm 3D X-M Sport
No products found.
The Avon Tires are made specifically for bigger bikes. They are known to be all-season tires because of their meticulously made tread pattern that ensures impressive stability and durability.
It has a 3D rear design which takes out water from the tire in the event of rain pour.
This allows it to stay dry throughout the ride.
Aside from that, it has a very strong grip and durability which makes it perfect for riding in all kinds of weather.
With this, you'll have no problem riding in both straight lines and even corners as the grip can take on all those.
Pros
check High performance type of tire.
check It can give a lot of extra mileage as compared to other Storm models.
check Has an interlocking 3D point feature in the spines for better stability.
check It has a super-rich silica tread which allows it to still have top-grade grip even on wet roads.
check Stable enough to the weight of even the bigger bikes.
Cons
It is not very suited for long trips on rough terrain.
Best Touring Motorcycle Tires
1. Continental ContiMotion Sport/Touring Motorcycle Tire
This motorcycle tire is known for being a very popular touring motorbike tire. This was especially made for rough terrain and for long trips on dirt roads during rainy weathers.
They have great grip for both dry and wet lands. They are known for both their balance and stability.
One of the best things about these tires is that they are actually very affordable.
Unlike most touring bike tires that cost a bomb, this one has a low price but does not scrimp on the quality of the tire.
Pros
check new and innovative radial tire with high performance.
check Very strong grip for dry roads.
check Has very strong grip and pace for wet roads.
check High mileage due to its durability.
check Has a 0-degree steel belt which allows it to move smoothly and comfortably.
Cons
Only good for slow paces.
Doesn't have good balance when you go too fast.
2. Metzeler ME888 Marathon Ultra MT90B16 Wide Whitewall
No products found.
The Metzeler ME888 model is a great tire that is specially made for touring bikes.
It has wet weather grip and balance to ensure its durability while you are on the road. This tire allows for more mileage because of its new tread design.
Aside from its high-quality tread design, it also has an X-ply carcass that prevents overheating.
The less heat it uses, the more mileage it can give because of increased durability and shelf life.
Pros
check Able to provide long-lasting durability during long trips and touring.
check It is a whitewall motorcycle tire that is great for any kind of weather and terrain.
check Has a single ply of steel cords around the carcass to give it more stability on the road.
check It has a steel belt design that enables it to use up less heat when it is on the move. This allows for higher shelf life.
check Feature that allows water drainage so that water doesn't clog during rainy days.
Cons
Might not be too good on dirt and mud roads.
Best Dual Sport Motorcycle Tires
1. Avon Distanzia Supermoto 120/70-17 4966112
No products found.
An Avon Distanzia Supermoto tire is known to most riders as an 80% street bike tire and a 20% dirt bike tire — so that means it can take both types of terrain.
Since it is expected for aggressive riding, it does have smaller mileage (around 6,000 miles), but it is great for adventure rides.
It is really good for mountain lands, hills, sandy areas, and forests.
They can warm up really fast and do not make any noise while you ride.
They also provide really good grip so that you won't lose your balance no matter what kind of terrain you come across.
Pros
check Great for street bike racing as it has a really good balance of grip and sleekness.
check Good for dirt roads and rougher terrain.
check Has a soft race-inspired compound.
check Designed to be lightweight.
check H-rated.
Cons
Not good for bikes that are heavier.
Cannot be used for long races or touring.
1. Kenda K270 Dual/Enduro Bias Tire – 3.00-21 58C
Sale
The Kenda Dual Sport K270 is a good tire for dual sports as stated by most riders.
Although it is a dual sport tire, it's surprisingly good for longer racing as long as you don't go too fast.
Other than that, it is also durable because of its built-in special rubber compound, giving it a very high performance.
This product is also known for its strong grip on the road, which allows it to take fast speed on street races.
Durability is also its advantage as it can take dirt roads and streets alike for a long period of time. This is advantageous if you're riding on a road that is really long.
Pros
check High performance standards for dual purposes.
check Built with a special rubber compound, allowing it to have good grip and durability.
check Extra built-in grip that doesn't make it depreciate fast while street riding.
check Good for speed riding due to its racing tread pattern.
check ​It is a tube type of bias tire.
Cons
Makes quite a bit of noise when you ride it fast on a dirt road.
Best Motorcycle Tires for Rain
1. Bridgestone Exedra Max
When you ride in the rain, you'll need stiffer and more durable tires, especially if you have bigger bikes.
The Bridgestone Exedra Max is known for its balance of hard treading and soft tire compound.
It's known as a great cruising tire that has strong stability to take long rides.
In order to prevent the tire from being clogged by water, it has a special feature that allows it to pump the water whenever it makes a turn.
This is very useful for keeping its shelf life even though there is rain.
Pros
check This tire is created with a rubber compound specially made for cruiser functions and for rainy weathers.
check It has a V-shape groove that can prevent depreciation during any kind of weather and any condition.
check The center grooves allow the tires to evacuate water rapidly so that it won't clog up the tires.
check ​The overall design and structure of the tire focuses on stability and long trips.
Cons
Doesn't do too well in sharp turns and fast speeds.
2. Kenda K413
The Kenda K413 is one of the tire brands known for adventure rides. This is why it was built to take on any kind of weather as well.
If you are riding in wet weather conditions and need to ride fast, then this tire has the functions that you're looking for.
It puts heavy emphasis on performance with its race-inspired pattern.
With the race-inspired pattern, it gives stability, total support, and ability to take speed.
It also has a very tight grip on the ground, enabling it to give you full balance.
Overall, it's also really durable and long lasting. Plus, it has a rather long shelf life as compared to many other brands.
Pros
check High-performance rate due to its race-inspired tread pattern.
check Focuses on durability and long shelf life which means that it can take long rides.
check Good grip that allows you to ride safely even during stormy days.
check One of the most affordable tires that are good for rainy weather.
check Good for long rides.
Cons
Not good when it comes to turning corners on sharp roads.
Conclusion
If you're a regular motorbike rider, you'll know the importance of motorcycle tires. Tires are essential for your ride quality, your safety, and your bike's shelf life.
If you end up getting low-quality tires, you will definitely experience a number of safety hazards and driving discomfort, especially whenever you drive on a rough and difficult terrain.
Our list of the 13 best motorcycletires gives you the best options that you can choose from.
When you choose the best set of motorbike tires, follow this buying guide so that you'll know which to choose for your preferences.
Moreover, if you ever get tired of finding the best pick, just choose from our suggestions and you will surely pick the best.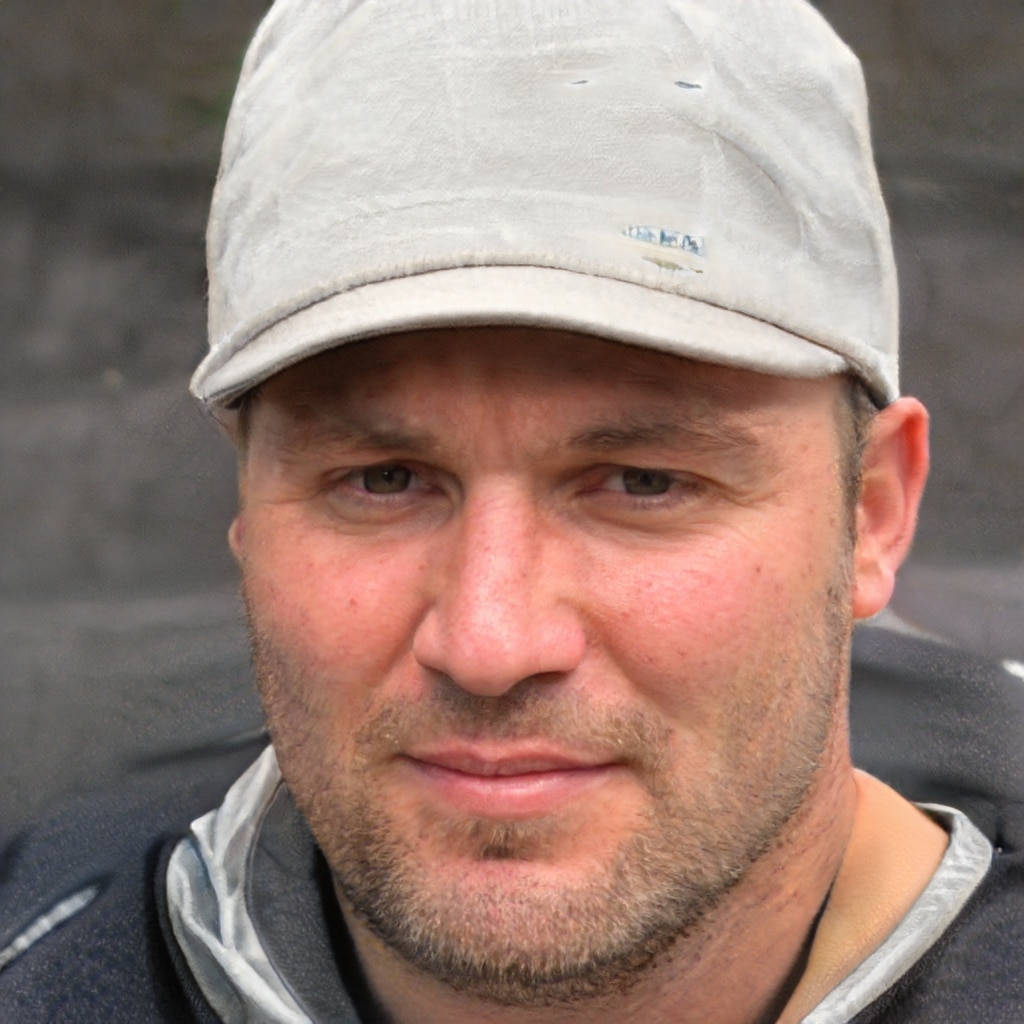 David Williams is an author with a passion for motorcycles and all things related to the world of two-wheeled vehicles. His expertise is evident on his website, The Moto Expert, where he shares his knowledge and insights with fellow enthusiasts. Follow him on social media to stay up-to-date on the latest motorcycle news, reviews, and trends. Whether you're a seasoned rider or just starting out, David's content is sure to inform and entertain. Join his community and become a part of the conversation today.