Choosing the right sort of bike for you can be difficult, especially if you are not familiar with the different types of motorcycles that are readily available on the market and who they are best for.
The key to finding the type of motorcycle that is right for you is actually done by considering the way in which you want to ride and what you feel comfortable riding, as some bikes are suitable for novice riders while others are not.
Type 1: Standard Motorcycle
Standard motorcycles are known for their general versatility.
This is because they are usually considered to be basic, but basic would have to be a really loose term in this situation, as they actually cover a range of different bike sizes and horsepower levels.
One might be perfect for a novice, while another would only really be suitable for an experienced rider.
Most motorcycle enthusiasts tend to shy away from standard motorcycles, as their appearance is generally considered to be unappealing across the board.
Another thing that a lot of enthusiasts take into consideration is the mechanical specification that a lot of standard motorcycles have, as their components are often not as high in quality as the ones that can be found on their more expensive counterparts.
It is worth remembering that these are often the perfect option for beginners.
They are comfortable, as the handlebars are nice and high so that the rider does not have to move to reach forward and the footpegs are directly below the rider.
This placement leads to the standard upright riding position that most people associate with standard motorcycles.
In this situation, the comfortable position is perfect, this is because standard motorcycles have been designed to be used in everyday scenarios.
Also Read: 4 Best motorcycle goggles
Type 2: Cruiser
A Cruiser is one of the most recognizable motorcycles on this list, as the overall design was modelled and based on the early American machines that we are all familiar with.
This includes famous bikes from brands like Harley-Davidson and Indian.
The character of these motorcycles alone is enough to make them attractive to motorcycle enthusiasts, with their stand-out appearance.
This appearance does come at a 'relatively small' cost to enthusiasts, as the raked-out front forks are known to actually work against you when you try to brake.
The intense weight of the bike is also known to affect your ability to handle the bike, while increasing your overall braking distance.
These can be problematic until you get used to riding this type of bike.
On the other hand, the low seat that is present on a cruiser makes it incredibly easy to get onto and get off of the bike.
The high handlebars and forward footpegs result in the rider tilting slightly backward and while this position is not suitable for beginners, it is perfect for experienced riders.
Type 3: Sport Bike
If you are a novice rider, you should never consider purchasing a sport bike.
You need racer-like skills to competently ride one of these skills, as they have been specifically designed to emphasize their own top speed with the rider leaning forward.
Unfortunately, most of the time sport bikes are bought by people who are not actually capable of handling them, this leads to a lot of different accidents on an annual basis.
To ride one of these bikes you have to invest in a full lifetime worth of practicing, as these bikes have been designed for riding for sport opposed to commuting.
They are lightweight, incredibly easy to handle and could be considered to be high-powered rockets.
You have to have a safe head on your shoulders to ride one without putting yourself in any form of danger.
The higher footpegs and longer reach handlebars that are present on sport bikes lead to the rider leaning forward, this can make riding in the wind at high speeds a relatively comfortable event.
This is important, especially when you consider that doing the same on a cruiser would be tiring.
It is worth noting that riding at lower speeds on a sport bike will lead to the same effect, as you will be able to feel more weight on your hands and wrists.
Read this: Motorcycles vs Cars
Type 4: Touring Bike
As the name would suggest, touring bikes are the perfect option when it comes to needing to cover long distances over the course of either one or multiple different rides.
They are known for their comfort, enabling you to turn longer journeys that would usually become uncomfortable into a rather luxurious event.
If you are only looking for a bike for commuting, then you would never get to see the full benefits that come with a bike like this.
These bikes are highly suited for experienced riders due to their weight, especially when you consider the fact that their weight can be upwards of 640kg when they are fully loaded.
This is because they offer a large amount of storage space. While the additional space is perfect, the additional weight can make these bikes difficult for inexperienced riders to handle.
If you are looking for a bike that can safely hold another passenger while you ride it, then a touring bike would probably be the perfect option for you.
You get to sit in a comfortable upright seating position, so having another rider would not make your experience uncomfortable like it would be with a variety of other motorcycles.
The large capacity tanks on touring bikes also mean that you can go long distances without having to stop and fill them up.
Sub-type: Sport Touring Bike
You should consider a sport touring bike to be a type of hybrid between a sport bike and a touring bike.
Unlike a sport bike, these bikes actually have a great amount of storage space that can be used.
Unlike a touring bike, these bikes are lightweight.
The lightweight nature of sport touring bikes can really be used to the rider's advantage, as it does make them a lot easier to handle.
It is worth noting that the rider posture is a lot less extreme on this bike than it would be on a standard sport bike.
This enables the rider to cover a longer distance in comfort, while also being able to support a passenger if the rider wishes to do so.
Sub-type: Adventure Touring Bike
Adventure touring bikes have evolved significantly over the past few years as companies have put more time and money into their design and development.
They offer a type of power that has recently managed to reach levels that could be considered to unprecedented.
Manufacturers are also known to compete when it comes to the horsepower of these motorcycles.
Novice riders should avoid these motorcycles. The weight of them can make handling them while going around corners quite difficult.
You also need to make routine appointments with mechanics to keep them in perfect condition.
This can lead to them becoming increasingly expensive to keep as time passes.
Type 5: Dual Sport
A dual sport motorcycle is a type of motorcycle that lives up to its own name, as it has a dual purpose.
Some have been designed with street riding in mind, while others have been designed for off-roading purposes.
This does not mean that you have to pick one or the other.
In fact, you could simply keep a second set of wheels to enable you to quickly switch between the two different riding styles.
A lot of these bikes have been designed specifically so that they can be legally ridden on the street, although their true purpose is to be ridden in off-road environments.
They are known to be incredibly fun to ride, but they can become expensive.
This is because the amount of maintenance that they require should not be judged by the mile like it would be with a standard motorcycle, instead, it should be judged by the number of hours.
Dual sport motorcycles are perfect for handling different terrains.
They are tough and durable while still being lightweight and versatile, but the tall seat height can sometimes be difficult for novice riders to get used to.
With regards to ergonomics, this bike is not as comfortable as some of the other bikes on this list, but the ability that it has to handle different terrains makes it stand out from the crowd.
See also: 11 Best Motorcycle Boots
Type 6: Dirt
Dirt bikes always look like they must be a lot of fun.
They have the ability to handle so many different types of off-road terrain, ranging from mud and snow to water environments like rivers.
They are even capable of riding on sand and gravel, something that could be disastrous when done with a standard motorcycle.
Most of the time, dirt bikes are ridden at special events. Some of the most common include:
Motocross: This features a number of short tracks that hold a lot of different obstacles for each rider to tackle. The lightweight nature of dirt bikes enables the riders to do jumps and tricks with ease when going at high speeds.
Trials: These are generally considered to be a highly specialized form of off-road competition. Riders are put through their paces, testing their balancing skills and their precision, as well as the speed at which they can ride safely. During trials riders do not sit down. Instead, they stand on their footpegs.
How do you find the right motorcycle?

Choosing the right motorcycle for yourself can be difficult, even more so if it is the first bike that you have ever purchased.
You should always try multiple different types before you settle with one because you might find that you prefer one seating position a lot more than another.
That alone can usually make or break whether or not a bike will be right for you, as you have to be comfortable when you are riding.
There is no 'one size fits all' motorcycle, so it is your job to find one that fits you perfectly.
Are you a novice rider or an experienced rider?
Remember that if you are a beginner there are certain motorcycles that you should try to avoid.
This is mostly because it can be really difficult and challenging to handle bikes that are on the heavier size.
Ideally, your first motorcycle should be one that you find easy to handle.
Can you put your feet on the ground while sitting on the bike?
This is a really important factor. You should always be able to plant both of your feet firmly on the ground from the seat of a motorcycle.
This does not mean that your tip toes should be able to reach the floor, as they will not be able to offer you the stability that you need in vital moments.
Should you buy a new bike or a used bike?
The expense is the key determining factor for most people when they come to choose between a new and a used bike.
The benefit of buying a used bike is that it will often be much more affordable and accessible than buying a new bike, but that does come with a thread of unique downsides that would not be present with a new bike.
For example, you should expect to pay a lot more over the course of owning a pre-owned bike for both maintenance and repairs.
Why do you want a motorcycle?
Do you want to quickly get to and from work on a regular basis? Do you want to go on a long haul adventure down Route 66? Do you want to go off-roading in the backcountry?
All of these answers can drastically affect the type of bike that you should choose, as some bikes are more suited to specific activities than other bikes are.
What are you waiting for?
When it comes to finding the right motorcycle for you, only you can really make that decision.
With so many beautiful motorcycles to choose from it can be quite difficult.
We would highly advise that you get yourself down to your local supplier and arrange to test ride a few.
Being honest with your supplier about what you are looking for can also help them give you advice as to which would be the best option for you.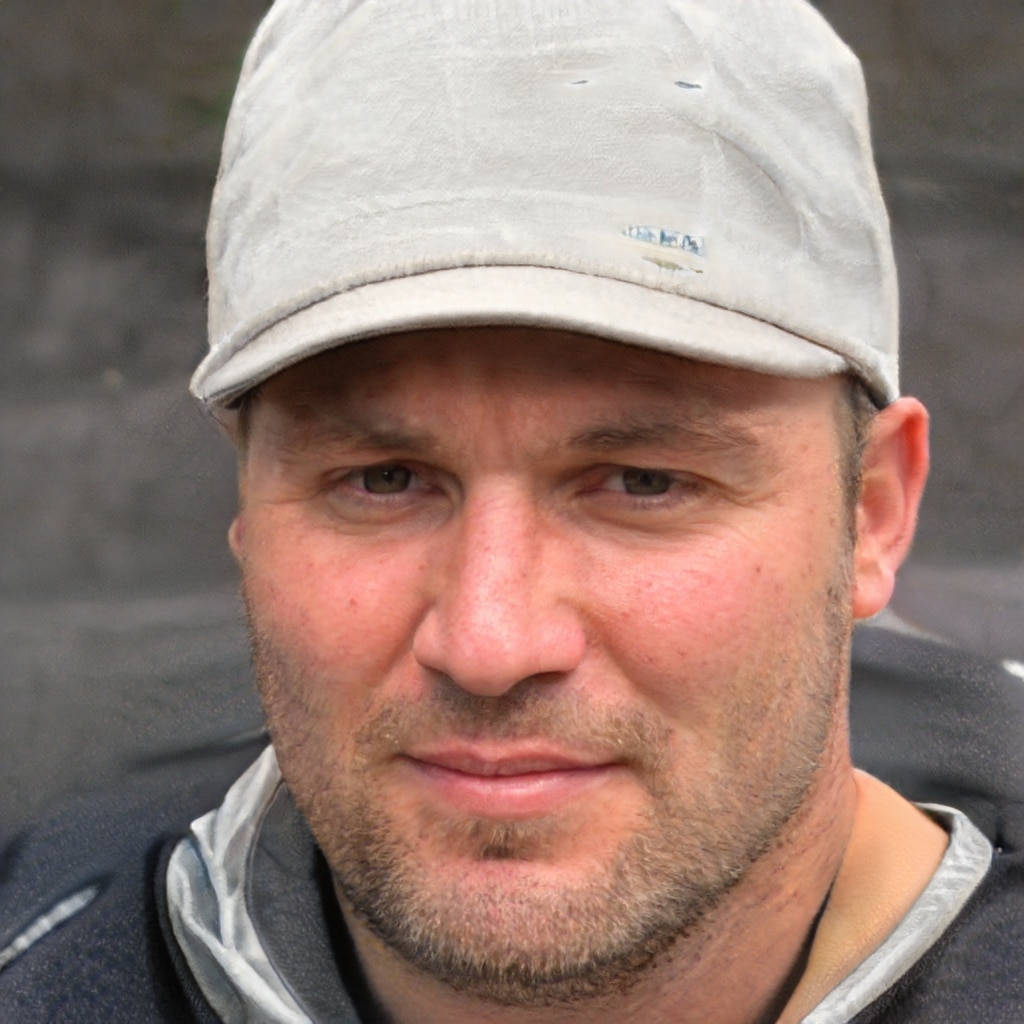 David Williams is an author with a passion for motorcycles and all things related to the world of two-wheeled vehicles. His expertise is evident on his website, The Moto Expert, where he shares his knowledge and insights with fellow enthusiasts. Follow him on social media to stay up-to-date on the latest motorcycle news, reviews, and trends. Whether you're a seasoned rider or just starting out, David's content is sure to inform and entertain. Join his community and become a part of the conversation today.