Update 2021: Almost everyone would agree that Scorpion helmet manufacturers are experts at making helmets
Premium-Built + Graphically Stunning + affordable price
Although Scorpion is a relatively new company, they still managed to make a huge loyal fan base of enthusiast who love their products.
The Comparison Table
The Scorpion Exo helmets Series is Specifically really popular & some of them among Best Sellers.
In this post, we are going to Show you 5 of the Best Scorpion Motorcycle helmets they have to offer.
Check out the Comprehensive Comparison Table Below:
Want to Check out, even more, Scorpion Options? – Scroll to the very end of this page to see even more options.
The Definitive Guide to the Top Scorpion Helmets
Scorpion modular helmets: EXO-GT920 Satellite Full Face Modular Helmet
The Scorpion EXO-GT920 motorcycle helmet is a true modular helmet – There are 3 different configurations including full face and scorpion open face helmets, with the added benefits of a detachable peak visor, drop down sun visor and built in attachment ready for motorcycle communication. Which basically means you can turn it to scorpion Bluetooth helmets.To Check out More Top Bluetooth Helmets, Check out this page.The Image below Demonstrates:
This makes the Scorpion EXO-GT920 unique and gives you options that no other modular helmet can offer.
The Technical Side:
DOT & ECE approved – Again, Which Makes the helmet extremely safe
Full visor & chin guard flip up helmet
KwikWick washable wicking liner
EverClear no-fog shield system
Polycarbonate composite shell
Toggle Aero-tuned vent system
Cheek pad & neck roll adjustment system for improved fit & wind noise reduction
AirFit helmet pumps air inflation system for a custom fit
The helmet Weight 2 pounds
Bottom Line: Excellent Helmet, You get two types of Helmet for the price of one Helmet.
---
Scorpion Best Budget Helmet:

 R420 
The EXO-R420 helmet continues to set a new standard for Scorpion EXO's full-face street helmets at a very competitive price point and ​is a sleek, new full-face motorcycle helmet for riders who demand safety and performance. No matter how intense your ride, you'll enjoy comfort and protection with this lightweight, aerodynamic design that offers EXO's signature Dual Density Liner (DS2).
You'll ride in comfort in style with stealth black or classic white finishes and optional face shields to fit your mood under sunlight or street lights—and as always, we give you the choice whether to wear our extra dark smoke shield instead of clear!
Optional smoke shield manufactured to block 99% of UVA and UVB rays. With an optional tint, ring kit riders can easily swap colors between the smoke shields and clear shields as they please.
Now Some Technical Stuff:
FMVSS 218 Approved – Makes the helmet Safe
An all-new advanced polycarbonate shell is more aerodynamic and smaller resulting in an ultra-lightweight SNELL-approved helmet.
Six intake ports across the front of the helmet force cool air in while ten exhaust vents maximize movement of hot air out
It has an aero-tuned ventilation system for increased airflow
Easily removable and washable liner
Aero-tuned ventilation system
Easily removable & washable hypo-allergenic liner which is made from moisture-wicking, anti-microbial fabric that keeps ​you cool & dry in warm weather. Also, warm in cool weather
Optically clear shield with state-of-the-art fog-free technology
Anti-scratch hardened coating provides 99% UV protection
---
Scorpion Exo-C110 Helmet
Sale
ScorpionEXO EXO-C110 Helmet (Black - Medium)
Advanced Large Polycarbonate shell Speed View drop-down sun visor KwikWick II comfort liner
Removable ear flaps have pockets for speakers/communication device aero-tuned ventilation...
Dual-density EPS liner
The Exo-C110 is  an open face helmet. This Helmet has slightly better reviews than the reviewed below. The Exo-C110 has almost similar features to the helmets described above.
Technical Aspects: 
Pockets for Speakers/Communication Device – This Ones a Big Plus for this Helmet. You can easily buy a Bluetooth kit. Connect with other riders, talk to your buddies when you are riding and listen to metal music ( or whatever genre you like )
Advanced Polycarbonate Shell – This provides minimal weight & excellent impact dispersion
Low Profile Peak Visor – It blocks the sun rays while minimizing wind resistance
Aero-Tuned Ventilation – 2 intake ports across the front of helmet force cool air in while 2 exhaust vents throw warm air out
Dual EPS liner
Meets or exceeds DOT safety ratings – Which makes the helmet incredibly safe. The 1/2 helmet does not provide protection in the chin area while providing full protection to the person skull
Ear Curtains provide coverage for ears during cold climate
EverClear No Fog Face-shield
Bottom Line: Excellent helmet.
---
Scorpion Dispatch EXO-R2000
The Exo-R2000 is the company's Top of the line High-End Helmet Product. The manufacturers worked with MotoGP racers to re-think every aspect of helmet's design and they've come up with a winner.
The Prominent features that make this helmet Outstanding are the Premium Feel, AirFit Cheek Pads, an Everclear Fog Free Locking Outer Shield and is Certified by Snell Standards.
The company redesigns the helmet entirely. Whether you are on a track or on the street, this helmet promises to never disappoint you.
Let's get into the Technical Side:
TCT Composite Shell – The process consists of a proprietary 5 layer blend of interlaced and specially formulated fiberglass, Aramid and organic poly-resin fibers.
Snell M2010 Certified
EllipTec Ratchet System – Secure, Easy tool-less face shield changes in seconds
Outstanding ventilation, a comfortable liner & vent hardware that seals tightly
Lightweight design – Easy on the head
Airfit Cheek-pad inflation system – This ensures a custom snug fit
Aero-tuned ventilation
Emergency Release System – Tabs that are located under the neck roll allow quick & easy removal of the cheek pads by emergency medical personnel
Anti-Scratch hardened coating & 100% UV protection (Clear shield standard, free dark smoke shield included)
Kwikwick 2 antimicrobial fabric liner
EverClear No-Fog Faceshield – Optically-clear shield with state-of-the art fog free technology.
Titanium double D – ring
Bottom Line: The EXO R2000 has everything a street rider needs.
---
Scorpion Solid Helmet EXO-1100
The Exo 1100 is probably one of the most famous Scorpion gear. The main reason – it packs a lot of value in an affordable price range.
The Helmet is a DOT certified ( You probably know it's a safety rating ) and non Snell certified ( and that's a good thing in this scenario- as it makes the helmet really easy on the head ).
The DOT rating makes the helmet extremely safe. Most of the people using this helmet have almost no complaints about it.
Now Lets Move to the technical stuff:
Dual-density impact absorbing EPS Liner – Which makes the helmet absorb all of the impact energy and save your skull during a collision.
Washable Liner – The helmet Smells bad after a year of use? No problem – Just clean it to Make it Smell fresh Again.
AirFit liner inflation system – Self explanatory.
Meets D.O.T./ECE 22.05 standards – If you don't know, the ECE is a European standard safety test.
Weighs 4 lbs – Which is a little bit a problem, if you are accustomed to wearing super lightweight helmets.
Aero-tuned ventilation system- Nice air flow
SpeedView internal ( retractable light smoke ) sun visor – What it does is it eases eye strain instantly in varying light conditions without changing face shields
Breath-deflector – Enhanced fog-free performance
SpeedShift Quick Change shield system ( It has a patent pending on it ) –  Advantages: Easy, secure tool-less face-shield changes in ten seconds or less
EverClear coating – This is for a fog free ride
The Exo 1100 is fairly quiet – There is not a lot of buffeting and the wind tunnel tested aerodynamics help.
Fiberglass/Kevlar Matrix Shell & EPS-lined chin bar for additional protection.
Bottom Line: Awesome Helmet with almost no significant complaints.  
---
Scorpion Half Helmet Exo – 110
The Exo 110 is a DOT approved half helmet. A little Problem with these types of helmets is that they don't provide safety on the chin area but perfectly does the job of saving your skull.
Features :
Innovative polycarbonate half shell
The EXO-100 uses a D-Ring chin strap for the retention system
Advanced Polycarbonate half shell to offer true wind in -the face freedom
KwikWick moisture-wicking breathable helmet liner and cheek pad
A removable rear curtain adds warmth in cooler conditions
Weighs 5 pounds
EverClear no-fog face shield; light smoke & sun visor both included
Very Comfortable to wear.
However,  it's a little bit of uncomfortable at very high speeds.
---
Scorpion Exo 700 Engine Helmet
Another great helmet by Scorpion company. The thing which we really like about this helmet is the graphics. This helmet comes under low price range, however, it still feels really nice and far from cheap.
The helmet has some great features, that you can find in some high-end helmets. Below we list down some features of this helmet:
SNELL / DOT rated
BREATH nose shield
EVERCLEAR face shield locking device
Fiberglass & Kevlar Matrix Shell: Quiet, Aero-Tuned Design for Wind-Tunnel Tested Comfort. EPS-lined Chin Bar for Additional Protection.
AERO-TUNED ventilation system which is Adjustable, Indexed Front and Rear Vents, Create Vacuum and Maximize Airflow Through Helmet.
Overall, A great helmet that provides full protection and does its job nicely.
Scorpion Helmet Size Chart & Guide
If you want to make sure that the scorpion helmet fits well on your head, you can check out our Guide on sizing here. Also, You can check out the Scorpion Official Website for complete info on size.
Conclusion
All of the listed helmets are great options. Again, Scorpion is a great brand. You get premium stuff at a relatively low price.
What Scorpion Exo helmet do you this is the best among all others?  If you liked the post, Tell us by Commenting Below. Thanks!
Check out the link below to read about the best scooter helmets: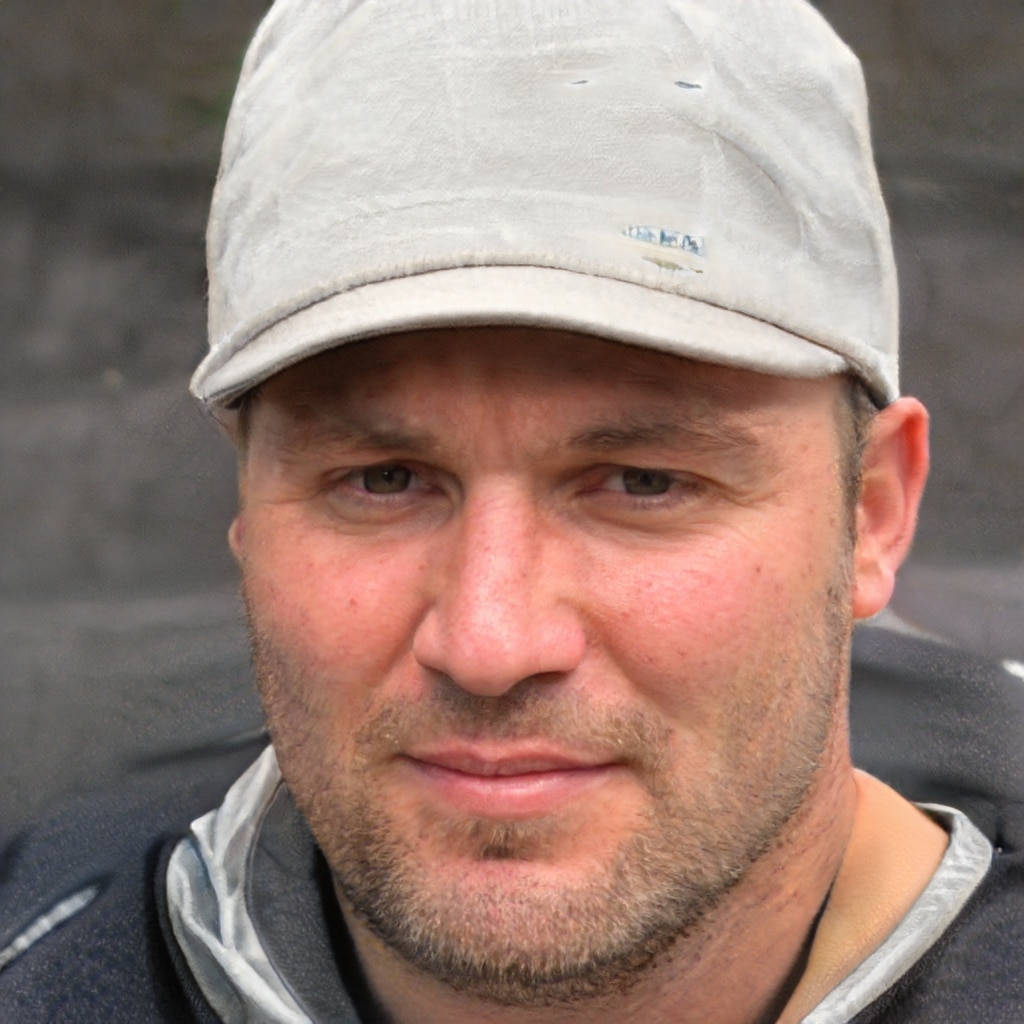 David Williams is an author with a passion for motorcycles and all things related to the world of two-wheeled vehicles. His expertise is evident on his website, The Moto Expert, where he shares his knowledge and insights with fellow enthusiasts. Follow him on social media to stay up-to-date on the latest motorcycle news, reviews, and trends. Whether you're a seasoned rider or just starting out, David's content is sure to inform and entertain. Join his community and become a part of the conversation today.