Among the most essential things to consider when owning a motorcycle is its battery.
Your motorcycle can have the most powerful engine and yet fail to prove its reliability in your most challenging rides. The fault could lie in your battery.
Considering its importance and the difference in each rider's preference, we have compiled the market's best motorcycle batteries.
Choosing the Best Motorcycle Batteries
While your motorcycle's engine is the core component of your bike, the battery is its source of power.
With this said, your engine will definitely not do much without a good battery source.
However, you must reflect on a few things when choosing the right battery for your motorcycle. Here are the most important considerations:
Best Motorcycle Battery Charger

5+💖

Best Motorcycle Trickle Charger

4+💖

Best 12V Motorcycle Battery

4+💖

Best Lightweight Motorcycle Battery

4+💖

Best Lithium Motorcycle Battery

5+💖

Best Motorcycle Gel Battery

5+💖

Best Motorcycle Battery for the Money

4+💖
Battery Compatibility
Foremost of all, your battery should fit your motorcycle's compartment or bracket exactly as it should.
If it does not, it will cause not only discomfort on the rider's part but may also damage your bike.
For instance, if an unsealed battery spills out excess acid, it could damage the other components or, in the worst case, cause an unprecedented explosion.
To deal with this possibility, you have to check your bike's manual to see which battery is compatible with its model before spending money.
Frequency of rides
If you are someone who only uses your motorcycle for joy rides, you should definitely consider buying a powerful and long-lasting battery.
This will ensure that your motorcycle is ready whenever needed.
Volts and amperage requirements
Most motorcycles require 12V batteries, but they may have varying amp ratings.
Some require higher amps than the other models so it is important that you consult the manual and research on the most appropriate power ratings for your bike.
Automatic battery depletion
Lead-acid batteries lose power even when not in used (range 0.5%-1%). Infrequent riders thus become staggered of unexpected dead battery incidents.
This is where chargers, especially the trickle charger, becomes of much benefit.
Chargers that prevent battery depletion and overcharging should be your top choice.
Cost
Today's battery pricing has made it even more difficult for motorcycle owners to make a purchasing decision.
There is no easy way to do this, but you can consult your bikes' manufacturer and informed friends and family.
It is important to note, however, that affordable batteries are already out, so you don't have to stick to the most expensive brands.
Also Read: Best Motorcycle Helmet Brands
Best Motorcycle Battery Brands
There is no single best battery brand in the market. In fact, there are several of them. This is the case since motorcycles have different models.
What works for your riding buddies may not necessarily work for you.
The key is to know the battery that best fits your motorcycle's features and needs.
Nevertheless, even with this line of thought, there are brands which are trusted by many. Some are elaborated below.
Yuasa Battery
Yuasa motorcycle batteries are manufactured in the United States. The company's production began since 1979 and has since become a market choice.
The company is known to be an original equipment supplier that produces products that generate high power, require less maintenance, and last longer.
Brand loyalists declare that Yuasa batteries give the best value for your money.
Shorai Battery
One of the fastest growing sports battery producers in the market is Shorai Inc. it is based in California and is in a joint venture with Shorai Authorized Direct Sales, an official partner which enables purchase requests from any territory around the world.
Shorai batteries are known for their fast delivery of energy, durability, and their lightweight feature.
Antigravity Batteries
Antigravity Batteries has its headquarters in Los Angeles, California. The brand offers a variety of products designed to cater to the demands of power sports aficionados.
Drivers of everyday use or racing motorcycles love their powerful Lithium Ion batteries that come in 6-V, 12-V and 16-V models.
Over the years, the brand has become one of the trusted ones in the market.
Deltran Battery Tenders
The company is one of the longest running motorcycle battery manufacturers in the industry.
It started in 1965 and continues to deliver exceptional products.
It offers a multitude of services for vehicles and is not only known for its batteries but also its motorcycle battery chargers.
The brand assures the highest product quality, convenience, and top-rated product performance.
Chrome Battery
Chrome battery has been in the business for more than 25 years. The brand's vision is to create and produce quality batteries, and release them to the market which is now full of poor quality motorcycle batteries.
Through time, it has been proven to be more reliable, safe, and qualitative than other available brands. The company's main office is located in Carmel, Indiana.
The abovementioned are only some of the most trusted brands on the market.
Other top brands include Motobatt, WPS Featherweight, Schumacher, Motolite, ExpertPower, and Motoclassic.
Once again, there is no best motorcycle battery for all. It is still best to know your motorcycle's needs before sticking to a single brand.
Best Motorcycle Battery Charger
It is a no-brainer to have a motorcycle battery charger when you own a bike. After all, a charger is not just an extra-accessory but a partner-tool of your battery.
For riders who do not use their motorcycles on a regular basis, there is that danger of degrading your battery's capacity.
However, choosing the right charger for your motorcycle's battery saves you from this risk.
Battery Tender Junior Battery Charger
Like all best motorcycle battery chargers, Battery Tender Junior allows you to charge your battery and then forget about charging.
It has a 4-step charging process that automatically initializes, charges, and then switches it to float-mode so you can avoid overcharging your battery.
This same process optimizes your battery power as if preparing your motorcycle for the ride any time.
This charger has a smart microcontroller function which assures that your battery always gets the correct level of power.
It even checks for the right connection, thereby preventing incidents of spark.
With its technological Infinite Sequential Monitoring (ISM) feature, your battery is sure to get its needs.
Put simply, this charger can manage its own without you worrying.
Battery Tender Junior has an input voltage of 120VAC/60Hz and an output voltage of 12V DC at 0.75 MA.
This means you can charge your battery whether outside or inside a closed space.
With this, you can charge a 12V lead-acid battery, sealed maintenance, or flooded free batteries (e.g. gel cell). Safety charging is at 80 hours.
Purchasing this two-pound battery charger, you'd also get fused alligator clips for alternate connections, a 12-foot cord to reach farther spaces, and a 5-year limited warranty.
All these add to the attractiveness of Battery Tender Junior's battery charger.
Pros:
Cons:
Best Motorcycle Trickle Charger
To some, a trickle charger is more of a luxury than a necessity. To informed drivers, however, this tool has a more important function than just previously stated.
If you are someone who finds it hard to follow safe charging practices, it is a smart choice to purchase a trickle charger for your motorcycle to avoid overcharging it or, in an extreme situation, to cause an explosion.
Schumacher 1.5 Amp Trickle Charger
The best motorcycle trickle charger in the market is produced by one of the longest running electric companies in the world -- Schumacher.
The trickle charger puts out 1.5 amps and automatically detects voltage to optimize charging and prevent overcharging your motorcycle's battery.
When fully charging a 6V or 12V battery, this trickle charger automatically runs its float-mode monitoring function.
It does so through its newest multi-phase charging technology which reduces the risk of damaging your battery or causing explosions.
With its microprocessor control, you are sure to optimize your charging even when you are away.
Purchasing the product, one can also get ring connectors and jump cables along with a one-year limited warranty.
The handy harness allows you to attach and detach the ring connectors quickly and easily.
Finally, the charger is flexible enough to also cater to car, truck, deep-cycle, and marine batteries' charging needs.
Holding true to the company's advocacy, the product is housed in rugged plastic indicative of its compliance with the rules of plastic and electronics recycling.
It is indeed worthy of a place in this list of the best motorcycle batteries.
Pros:
Cons:
Best 12V Motorcycle Battery
Most lead-acid batteries available in the market today can either have 6V or 12V.
While the numerical value does not reflect the batteries' actual power, a 12V battery with 6 cells still produces the higher terminal voltage when compared.
Utilizing this best 12V motorcycle battery from Yuasa will ensure a higher battery power and a better performance.
Yuasa 12V Maintenance Free Motorcycle Battery
Yuasa, one of the most notable manufacturers today, give us the best 12V motorcycle battery that will surely satisfy the riders.
The battery produces 12amps/hour and maintains 200 Cold Cranking Amps (CCA) which allow it to work well even in cold temperatures.
The best feature of this motorcycle battery is that it is maintenance-free. It is also completely sealed and does not spill.
This is possible since the acid in this battery is absorbed in glass mat separators and special plates.
It is also packed with a cutting-edge lead-calcium technology which holds its gravity three times longer than typical batteries do. Riders will not even need to add water.
Yet, as necessary, it comes with acid tubes which are pre-measured so that users will simply empty them into the top or front terminals of the battery.
When sealed across the top, you will have a spill-proof battery.
When you opt to purchase this motorcycle battery, you should perform periodic charging to best maximize its power.
This product also comes with a one-year manufacturer's warranty. Thus, if any faulty one arrives, you can simply have them replaced or refunded.
Pros:
Cons:
Best Lightweight Motorcycle Battery
Lightweight motorcycle batteries do not only benefit the rider but also enhances the quality of your ride.
Generally, saving on weight will result to better performance on the road. It is even said that decreasing weight is like adding horsepower to your motorcycle.
One of best motorcycle batteries, therefore, are those that are lightweight yet still prove to be powerful.
Antigravity Batteries Lightweight Motorcycle Battery
This ultra-lightweight battery from Antigravity Batteries are made from high power Lithium Ion.
Being 70-80% more lightweight than the conventional lead-acid batteries, it harnesses extreme power in this most compact size.
Because of what it can deliver, the product has become one of the most popular models in its line of batteries.
If you are using your motorcycle for everyday use, this battery is capable of providing your power needs to up to 550cc.
There may not even be a need to charge it up for an entire year given that there are no accessories that may drain its power (e.g. alarms, iPods, GPS etc.).
The battery will also prove useful for those who enjoy trail riding.
This 8-cell motorcycle battery has 240 cranking amps and can produce 9Ah which proves its power despite being lightweight.
Also, you don't need to worry about it getting soaked in water as it is water proof. It also comes with an adhesive back foam for easy installation.
Best of all, the US-based manufacturer, Antigravity Batteries, offers a three-year warranty.
Pros:
Cons:
Best Lithium Motorcycle Battery
Lithium batteries offer more benefits to motorcycle riders than they know. Not only do they offer 80% less weight than the lead-acid batteries, but they also store more power and require less maintenance.
Even without using a battery tender for months, it will not be a problem as a Lithium-based battery self-discharges at an extremely low rate. Clearly, this is one of the best.
Shorai Extreme Rate Lithium Iron Motorcycle Battery
Shorai's Lithium Iron motorcycle battery is packed with 12V power at 14Ah. It is ultra-light and is estimated to only be one-fifth of lead-acid batteries' weight.
Despite being lightweight, it offers a faster cranking power for better starts.
The product is also guaranteed to be safe from any gas explosion while charging.
At the same time, you will not have to wait long as its recharging rate is several times faster than its lead-acid counterparts.
More than anything, this Lithium battery surely translates to a better performance on the road.
For motorcycle riders, being able to decrease battery weight is necessary as it benefits the quality of their ride.
However, since Lithium brings in a lower amp/hour, you may need to consider tuning down on performance upgrade to maximize its benefits.
Nevertheless, this battery is on the cutting-edge and undoubtedly increases the performance of motorcycles.
Pros:
Cons:
Best Motorcycle Gel Battery
Gel Cell motorcycle batteries are favored by many cyclists because of its non-spill, low self-discharge, mountable, deep-cycle, and highly-safe features.
They contain a silica-type gel where the battery electrolyte gets suspended which allows electrons to flow between plates without any leak.
Because of its many benefits, some riders choose them over AGM batteries.
Chrome Battery iGel Motorcycle Battery
The best Gel Cell motorcycle battery is brought to us by Chrome Battery.
The company's iGel is injected with Gel electrolytes and includes other advanced features including a built-in intelligent chip and a digital display.
It has high-cranking amps and a low self-discharge rate.
Like any good battery, this smart motorcycle battery displays the real-time voltage reads as you charge it.
Then, there is an alarm which gives warning when there are abnormalities with the capacity/voltage readings.
Compared to SLA batteries, this battery has a long cycle life. As a gel cell battery, it also does not spill or leak, is resistant to vibration, and needs no water.
Chrome battery made sure to include a patented seal that prevents corrosion, thereby giving a longer battery life.
The materials used in the production are of the highest quality and has undergone safety and compatibility tests.
Rider-customers give iGel a chance for having such extraordinary features.
Even when it does not work for them, they can always return the product with the manufacture's 60-day no-questions-asked money back guarantee.
Plus, it guarantees 18-month warranty on all parts. This product is undoubtedly a premier choice of many professional riders and motorcycle enthusiasts.
Pros:
Cons:
Best Motorcycle Battery for the Money
You've got to face it. Sometimes, no matter how much you desire the best battery for your ride, money gets in the way.
If you are someone who thinks that the high-valued batteries are also high-priced, you've got to stop right there.
With the competition getting stricter nowadays, companies also need to adjust their pricing while maintaining the best quality possible.
Expert Power Motorcycle Battery
Believe it or not, Expert Power's motorcycle battery costs less than your average restaurant meal.
It has a broad service type compatibility and even caters to scooter and all-terrain vehicles.
The weight, 2.91 pounds, is not so heavy either that you can't bring it in places where it is needed.
On the other technical aspects, this cost-efficient battery produces 12V at 4AH and has 50CCA.
Any untoward accident is also prevented since it is a completely sealed lead acid battery.
The battery is re-chargeable and installation could be done in any position. It is also shock and vibration-resistant so you can be sure of its durability.
If you are looking into travelling to colder temperatures, you can be confident in this as it can handle any level of temperature.
This can also be used to replace your old motorcycle batteries without exerting too much effort.
Many riders have turned to this battery and you can, too. If you won't find it useful, you are given 90-days money refund plus a one-year limited warranty.
Pros:
Conclusion
No one can ever deny the fact that manufacturers of any product has built its consumers a mouse-trap.
They claim to deliver the best products without showing any results or even having a good reputation.
Similarly, some motorcycle batteries are good at nothing but advertising.
The list of the best motorcycle batteries on this article are not only the most purchased but are also the highest-rated and the best-priced.
Each case may be different as customers own motorcycles with varying makes, but if you find the best fit for your own ride above, you are guaranteed the best product with little to no chance of downside for your motorcycle.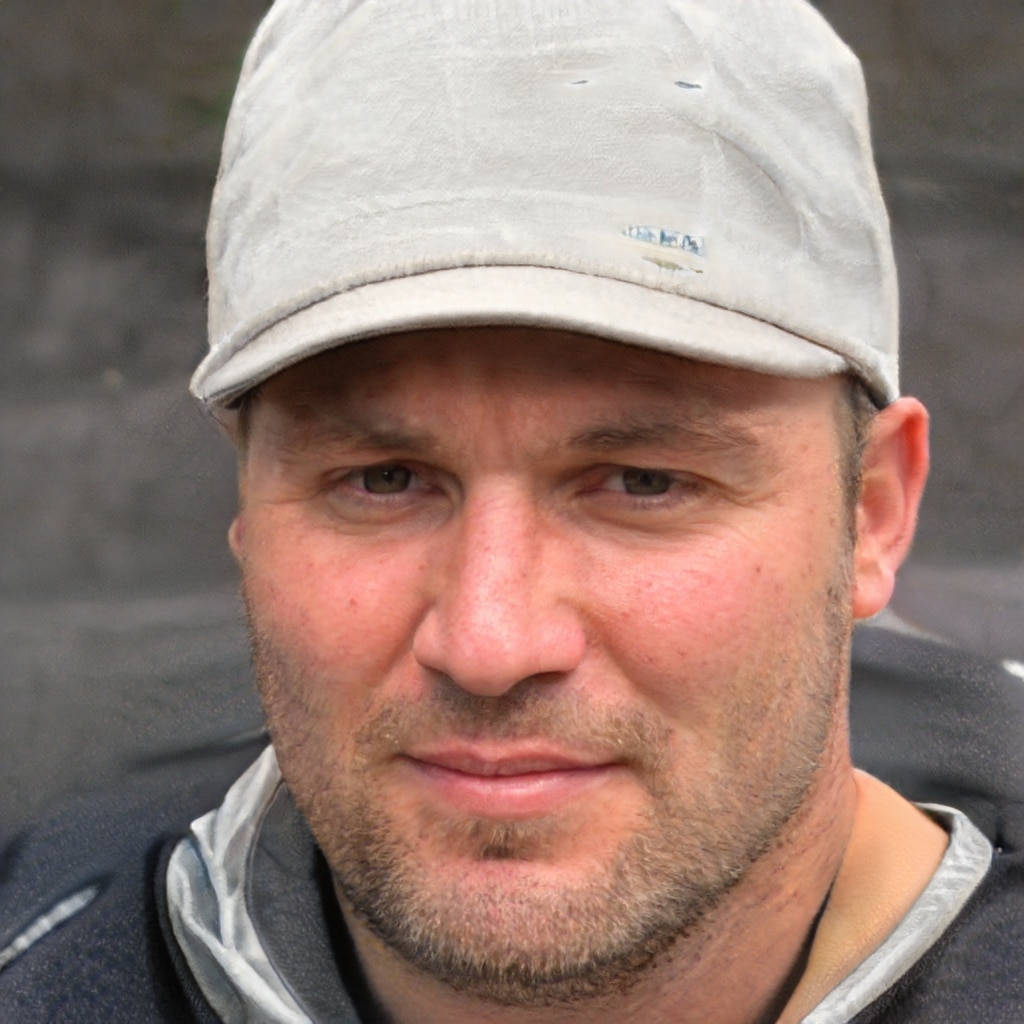 David Williams is an author with a passion for motorcycles and all things related to the world of two-wheeled vehicles. His expertise is evident on his website, The Moto Expert, where he shares his knowledge and insights with fellow enthusiasts. Follow him on social media to stay up-to-date on the latest motorcycle news, reviews, and trends. Whether you're a seasoned rider or just starting out, David's content is sure to inform and entertain. Join his community and become a part of the conversation today.