It is every motorcyclist's responsibility to secure his vehicle as well as his passengers.
One way that this is ensured is by blocking the motorcycle's movement when jacked up or parked.
Wheel chocks provide this kind of security. If you are looking for one, you are lucky as we will provide you with 11 best motorcycle wheel chocks currently available.
Importance of Wheel Chocks                                                       
Although necessary, a motorcycle wheel chock is still one of the most neglected tools.
While many would rely on their emergency brakes, the peace of mind this tool offers is irreplaceable. Let's closely look at how important wheel chocks are.
Wheel chocks inhibit any vehicle movement.
Setting the brake is definitely a useful safety measure for those owning a motorcycle.
However, you never know when something wrong could happen. Wheel chokes are created to completely hold vehicles in place.
They have a strong grip on the ground. Thus, you can ensure that your vehicle stays in place until it is removed.
Wheel chocks prevent strain on your motorcycle when in transport.
Wheel chocks serve as an anchor base of your bike when transported. It prevents any damage to your motorcycle as the bike is conveniently secured.
In the absence of a wheel chock, your motorcycle may suffer from a great deal of strain. In the worst case scenario, it may even become unstable in your next ride.
Wheel chocks save lives.
This statement may sound stagy, but it is true. There have been several documented cases of vehicle accidents around the world.
Experts recommend that vehicle owners must choose the correct equipment to avert any accident. One of the best preventative tools is a wheel chock.
Tips for Using a Motorcycle Wheel Chock
A motorcycle wheel chock is undeniably one of the most effective safety devices for motorcyclists.
However, this can only be the case if it is used properly. While the tool prevents any untoward incident, accidents can still happen without the proper orientation of the right procedures.
Here are some helpful tips for you:
Be certain of your tire size.
A chock that's too small for your motorcycle tire will simply not do the job. Your chock will just end up getting fragmented.
This may be common sense, but some fall short of this idea.
The most basic rule is to make sure that your chock is at least a quarter of the size of your tire. Go browse for a reference guide online!
Pay attention to your vehicle's weight.
When looking for a motorcycle chock, consider both its height and your motorcycle's weight.
While the chock's height is a good reference for the weight it can carry, this may not always be the case. Larger chocks generally lift heavy vehicles better.
Think smartly of your working surface and the chock's material.
A paramount condition for an effective chocking is your working surface. Chocks are mostly made of wood, rubber, or hard plastic.
They all have the same basic function, but they are not equally effective or safe for all working surfaces.
To illustrate, it is wiser to use a rubber chock when working on wet paved surfaces.
Using a plastic chock will only increase the chance of slippage or even accidents in extreme conditions.
Always place your chocks on the tire that makes contact with the ground.
When your rear tire is to be checked or replaced, your motorcycle brake usually does not do what it is intended to do.
This is because most brakes are on the rear wheels. Placing a wheel chock behind your vehicle is thus important in this situation.
Also read: Best motorcycle helmet locks
11 Best Motorcycle Wheel Chocks
Browsing through all wheel chocks currently in circulation could only cause you confusion.
Since the product's usability has been known, manufacturers are enticed to create more. Lucky for you, we have already created a list of the best ones on the market. Take your pick now!
1. Lock 'N Load Deluxe Motorcycle Chock Combo Kit
If you are looking for a completely packaged motorcycle wheel chock, this one is for you.
This chock combo kit includes a chock, rear ratchet tie-downs, a front-tire strap, and a mounting plate.
The wheel chock alone is superb. It is one of the most trusted on the market and can cater to a variety of motorcycle sizes.
Best of all, the front steel wheel has an automatic-close functionality. Just run your motorcycle over it and it will be fastened securely.
For ultimate stability when in transport, you can use the front tie-down and the rear ratcheting tie-downs that come with this combo kit.
With these tools, you can make sure that your bike is in place even when you're driving through bumpy roads and potholes.
It is a wonderful combo kit product that is hard to miss out.
Pros:
check Wheel chock caters to all sizes of motorcycles (e.g. cruisers, dirt bikes etc.)
check Front steel wheel chock automatically closes
check Comes with rear ratchet tie-downs and a front-tire strap
check Secures bike through potholes, speed bumps, and other features
check ​Combo kit is more cost-efficient than separate purchases of items
Cons:
Rear straps may not work as effectively as the chock
2. Extreme Max Motorcycle Wheel Chock
Extreme Max 5001.5010 Motorcycle Wheel Chock, Black
Solid front cross bar and boot provide maximum stability.Fit Type: Universal Fit
Durable steel and textured semi-gloss black powder-coat provide heavy duty strength and good...
Multiple rear wheel cradle adjustments fit wheels perfectly
Extreme Max's Motorcycle Wheel Chock is an easy-to-lock chock with a sleek and fine look.
Just like most of the best chocks, it automatically locks the front wheel as the wheel is driven onto it.
The durable steel material and matte black coat add to the attractiveness of the product.
Foreseeing the possibility of transporting bike with several others, this chock is designed to only take up minimal room space.
Even with this efficiency, you are ensured of the stability of your bike when transported, jacked up, or stored.
Additionally, it can flexibly hold 17" to 21" wheels with its multiple rear wheel cradle adjustments.
This particular product is a standard issue from Extreme Max.
However, buyers can also opt for the deluxe version where you can purchase tie downs, safety clips, metal hooks, ratchets, and more for an additional cost.
You don't really have to upgrade though as the standard version is already a great deal.
Pros:
check Wheel chock is made of durable steel in fine-looking matte black coat
check Rear wheel cradle locks bike wheel automatically in place
check Designed to take up minimal space for transporting multiple bikes
check Holds 17" to 21" wheels
check ​Also comes in deluxe offer with tie downs and ratchets
Cons:
May not work as effectively in bikes with low fenders
3. Pit Posse PP2900 Motorcycle Wheel Chock
There is nothing better than a single-person loading wheel chock that has a self-locking property.
After all, no one wants to go through all the hassle of mounting your motorcycle wheel only to find it in a tilted and unsecured position.
If you are one of the many, you've found the wheel chock for you!
Pit Posse's PP2900 Motorcycle Wheel Chock secures your bike in an upright position with just a single person.
Drive your bike onto the cradle and you're done! You can also adjust the cradle to fit almost all front motorcycle wheel.
Plus, you can easily remove the hardware to utilize the floor for other purposes.
With the wheel chock's heavy gauge steel and zinc plated cradle material, you are assured that the product will last for a long time.
If it's the manufacturer's defect you're worried about, then think about the 5-year warranty that comes along with it. You've got all you want from this gem!
Pros:
check Self-locking motorcycle wheel chock
check Allows easy one-person loading
check Made from zinc-plated cradle and heavy gauge steel
check Adjustable to fit almost any motorcycle wheel
check Easily removable to utilize floor for other purposes
check ​Manufacturer offers a 5-year limited warranty

Cons:
Adjustment may be a little tricky for some
4. MaxxHaul 70075 Wheel Chock
Sale
MaxxHaul 70075 Motorcycle Wheel Chock
Universal Wheel Compatibility: Designed to accommodate most motorcycle wheels, this wheel chock...
Versatile Mounting Options: Mounting securely to the floor, truck bed, or trailer, this wheel...
Effortless Solo Strap-Down: Engineered for one-person operation, this wheel chock simplifies...
One of the best features that any motorcycle wheel chock should possess is its ability to cater to varied wheel sizes.
This feature is evident in MaxxHaul's 70075 Wheel Chock. In particular, this chock features the adjustable 3-position brackets which can fit most standard motorcycle wheels.
The chock automatically locks your bike wheel once it's rolled onto it. You only need a single person to perform the task.
Also, you can effortlessly install and uninstall its hardware with any flat surface.
Its durability is also tested by many verified customers who vouched for the reputation of the chock's heavy-duty steel material.
Its physical feature is not sacrificed either as it is made of a durable powder coat finish that's able to resist corrosion and rust.
Pros:
check Features 3-position brackets to accommodate most tire sizes
check Cradle automatically locks bike for easy loading and unloading
check Comes with an easy-to-install hardware mountable on any flat surface
check Durable steel chock provides maximum strength
check Has a durable powder coat finish
check ​Anti-rust and corrosion-resistant
Cons:
Some customers expressed concerns about the product's stability and width
5. MaxxHaul 70271 Wheel Chock
Sale
Want to make sense of this chock's heavy-duty tagline? It's simple. This chock can hold up a maximum capacity of 1, 800 pounds.
Now, that's heavy! Even with an enormous maximum strength, the product remains versatile and convenient to use without a need for an assistant.
MaxxHaul's chock has an adjustable wheel-locking system which can fit a motorcycle wheel with a size that ranges from a minimum of 15" to a maximum of 22" and width between 3" to 5".
In layman's term, it can accommodate a wide range of motorcycle wheel sizes.
Its stability is guaranteed because this product is made of durable steel and a corrosion and rust-resistant coating.
The six-cradle adjustment of this wheel chock in addition to other features pointing to its security and stability are definitely hard to find.
This is both a convenient and a smart option for those looking to own a chock that they could use for a variety of motorcycle sizes.
It is, in fact, a durable motorcycle wheel chock that has a refined outside appearance.
Pros:
check Has a 1,800-pound maximum capacity
check Made of heavy-duty steel construction for maximum strength
check Black powder finish is resistant to corrosion and rust
check Self-locking and easy to mount on any flat surface
check ​Can fit to 15" to 22" motorcycle wheels that are 3-5" wide
Cons:
Some customers had issues with the chock's fitting and faulty delivered products
6. Condor SC2000 Motorcycle Wheel Chock For Trailer
Sale
If you are looking for a motorcycle wheel chock that is specially designed for trailer use, Condor's SC2000 is for you!
As a trailer chock, it has the capacity to support motorcycles safely on any transportation platform in an upright position regardless of the type and the weight of the bike.
The product's locking mechanism is of high-quality as it is patented by Condor.
The chock's adjustable cradle fits various types of bikes, such as dirt bikes, sport bikes, and others, weighing up to 3000 pounds with sizes from 14" to 22".
Even with this outrageously high capacity, the chock does not require a lot of workforce to load and unload.
The two tie-down straps that come with the chock provide added security to your bike. They are easy to assemble and release.
You don't need to worry about damaging your suspension either as over tightening the straps isn't necessary.
Finally, storing the chock is a breeze. All you have to do is to fold it down, and you're good to go.
Pros:
check Wheel-locking system can adjust both front and rear wheels with wheel sizes of 14" to 22"
check Can accommodate heavy loads of up to 3000 pounds
check Products locking mechanism is patented by Condor and effectively supports motorcycle in an upright position
check Specially built for trailer use on all transport platforms
check One-person loading
check ​Comes with two tie-down straps
Cons:
An isolated stability issue was noted
7. Condor SC1500 Permanent Motorcycle Wheel Chock
Condor SC1500 is the permanent chock mount version of the Condor SC2000. Both have similar features except for the mounting brackets that come with the latter.
This version is perfect for those who want to mount the chock directly to a trailer or a platform lift. It saves you the hassle while giving a secure support for your motorcycle.
Similarly, this motorcycle wheel chock is of steel construction layered with a durable black powder coating that's able to resist rust and corrosion.
Mounting and tying your motorcycle down can easily be done by one person.
Support up to 3,000-pound motorcycle with Condor's permanent mount wheel chock. It is able to adjust with wheels ranging from 14" to 22" diameter.
With the two tie-down straps adding support, your bike will have the necessary security it needs.
Pros:
check Mounts permanently to trailer or any platform lift
check Doubles as a floor stand
check Adjustable cradle locking mechanism
check Easy to mount and tie down with just a single person
check Comes with two tie-down straps
check Steel construction with anti-rust and corrosion resistant black powder coating
check ​Carries a 3000-pound bike within 14" to 22" diameter wheels
Cons:
There were concerns regarding the chock's heaviness
8. Condor PSTK 6400 Motorcycle Wheel Chock
Condor's bestselling and the so-considered 'most versatile' motorcycle wheel chock is the PSTK 6400-wheel chock.
Depending on your preference, you can use it as a floor stand or a transportation device.
This is made possible because of the quick release mounting kit that comes along with the product when purchased.
The product is designed to be permanently mounted onto surfaces but is also ready to be hauled to places.
Your bike will be secured in an upright position so it takes up less space.
With its aluminum frame, steel components, and hardware, you are confident of the durability of this motorcycle wheel chock.
Whether you have a 14" motorcycle wheel or a 22"-inch one, this chock can handle your ride.
When not in use, you can simply fold it down to a 6" height. This chock has not made a name for nothing. Check it out for yourself and be amazed of what it can do!
Pros:
check Used as either a floor stand or for transport
check Permanently mounts to flat surfaces
check Includes a kit for quick release mounting
check Made of steel and aluminum frame
check Flexibly accommodates to 14" to 22" motor wheels
check ​Designed to take up less space

Cons:
Product contained some design flaws according to some verified customers
9. Condor PS1500 Motorcycle Wheel Chock
Sale
CONDOR Pit-Stop/TrailerStop PS-1500
The patented locking mechanism securely supports your motorcycle in an upright position on any...
The Pit Stop also serves as a Trailer Stop with the optional Trailer Adapter Kit, which allows...
The patented lockingmechanism securely supports your motorcycle in an upright position on any...
Another versatile motorcycle wheel chock from Condor goes with the label PS1500. It has very similar features as PSTK 6400 except for the optional tie-down straps and trailer adapter kit.
The wheel size capacity is also a little less extensive than the latter. Nevertheless, the product is considered to be an excellent choice for many.
For a lower cost, one can avail of Condor's Pit Stop wheel chock capacity.
Its patented locking mechanism is able to provide the finest support to your motorcycle on any type of flat surface.
Any wheel ranging from 15" to 22" can be accommodated.
If you need some added security, you may opt to purchase their optional trailer adapter kit and tie-down straps.
Yet, both are rather important for transport. Thus, they are highly recommended for such an occasion. This is nonetheless a choice for each one to make.
Pros:
check Has an adjustable wheel locking system which can accommodate both rear and front wheels
check Wheel size capacity ranges from 15" to 22"
check Supports any flat or transport surfaces
check Comes with an optional trailer adapter kit and tie-down straps
check ​Easy loading and release requiring only one person for the tasks.
Cons:
Some customers expressed concerns around its bulky design
close Trailer adapter kit and tie-down straps have to be purchased separately for additional costs
10. Goplus Motorcycle Wheel Chock
Are you in dire need of a motorcycle wheel chock but is also short on budget? Why don't you check out Goplus Motorcycle Wheel Chock?
At an affordable cost, you can secure your bike in an upright position in preparation for repair or transport without the need to break your bank!
It is super easy to mount and remove your bike's wheel on this chock's cradle. Just push it into and out of the chock.
Also, the chock has a heavy-steel construction, so you are sure of its durability. For added safety, you can also use the tie downs that come with each purchase.
Any motorcycle front wheel with sizes that range from 17" to 21" can be supported by this wheel chock.
This product is a great way to save both your time in assembling and money in purchasing.
Pros:
check Promotes easy loading and removal of wheel from cradle
check Secures bike in an upright position with the help of only one person
check Made of heavy-duty steel for durability and strength
check ​One of the most affordable on the market

Cons:
Others had an issue with the wheel chock's quality
11. Goplus Heavy-Duty Motorcycle Wheel Chock
Yet another affordable option for motorcyclists who are saving on dime is the Goplus Heavy-Duty Motorcycle Wheel Chock.
It is able to support wheel sizes from 15" to 22" with weight capacity of 1, 800 pounds or less.
The chock is of solid steel construction and black powder finish that boost the product's durability and strength.
It is able to hold up your bike while it is jacked up for repair or maintenance or while it is being transported.
This is one of the 'best buy' products available in the market today. Many have vouched for its credibility in securing motorcycles.
Pros:
check Solid steel construction
check Adjustable lock that fits both front and rear motorcycle wheels
check Caters to wheel sizes from 15" to 22"
check Weight capacity is up to 1, 800 pounds
check ​Cost-efficient
Cons:
There were some unsatisfied purchases
Final Thoughts
Even with just a common sense, anybody can immediately understand the importance of a motorcycle wheel chock.
It keeps your vehicle in position, thus preventing any accident or unnecessary movement when checked, repaired, or parked.
It is undoubtedly a necessary safety device that every motorcyclist should own.
Having learned the importance and some valuable tips in using a wheel chock, we bet that you are now ready to purchase one.
If indeed you are, consider the 11 Best Motorcycle Wheel Chocks we have on the list.
Surely, you will make a direct investment for your safety, and you will also get to own the most trusted device on the market.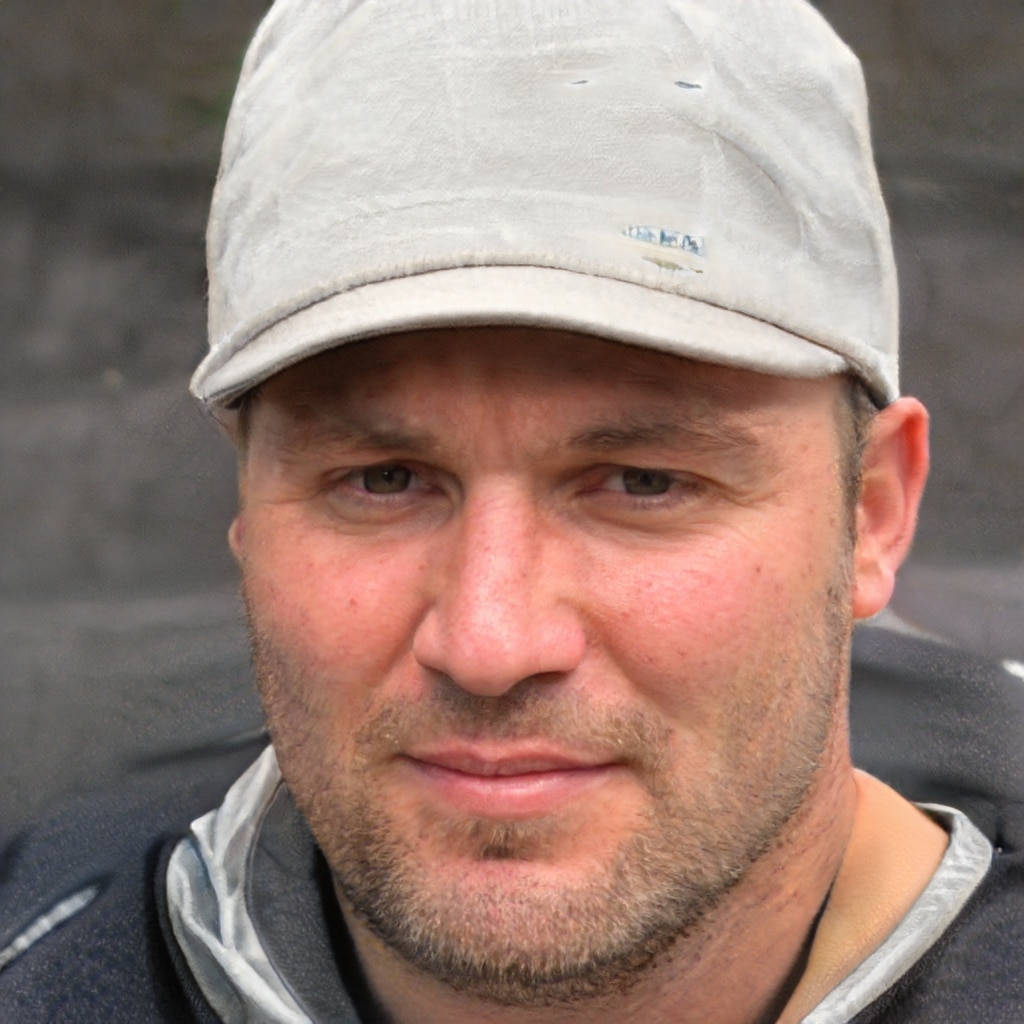 David Williams is an author with a passion for motorcycles and all things related to the world of two-wheeled vehicles. His expertise is evident on his website, The Moto Expert, where he shares his knowledge and insights with fellow enthusiasts. Follow him on social media to stay up-to-date on the latest motorcycle news, reviews, and trends. Whether you're a seasoned rider or just starting out, David's content is sure to inform and entertain. Join his community and become a part of the conversation today.