You are here because you were checking out some of the best motorcycle jackets there for ladies.
In this post, I am going to review 5 of the most awesome womens' jackets and vests you can get right from the Amazon store.
You'd be probably wondering why am I always recommending Amazon and suggesting people motorcycle-related stuff from amazon.
Actually, I think there are other good motorcycle stores out there such as Revzilla and Motorcycle Super Store however they do not compete with the range & variety that Amazon offers.
Plus, i have also noticed that there is always a nice discount on popular products on amazon.
Check out Best Selling Motorcycle Jackets & Vests For Women: 
Guide to the Best Motorcycle Jackets For Women.
I am going to list 5 of the best jackets for ladies in this post. The list isn't in a particular order. What we really did is list down all of the top sellers out there and summarize it here. Emily ( My wife ) helped me out on this list.
The 1st on this list is:
Joe Rocket Cleo 2.2 Women's Mesh Jacket
The jacket is absolutely amazing and women seem to love it very much. ( Reading forums and comments on other blogs )
The jacket is available in 7 different sizes and 9 beautiful colors.
Almost 98% of the customers who bought this jacket, gave it 4 out 5 stars. Which is outstanding!
Few more details about this Jacket:
8 zipper for pant attachment
9-point SureFit custom adjustment system
FreeAir mesh torso
Waterproof liner
Shipping Weight: 4.4 lbs
Cortech Womens LRX Series 3 Jacket
Now, this is really stylish-looking jacket. It would cost you a little above 100 bucks and is available in various sizes.
The jacket is also available in 7 beautiful colors. I really like the blue-black and the pink-black color. The jacket is waterproof and can withstand all kinds of weather.
The jacket is also really comfortable to wear and provides great protection. Overall, I think correct has done a pretty good job. The jacket definitely provides value, a great jacket for women riders.
Additional Details:
Shipping Weight: 7.5 lbs
Zippered shoulder
Mandarin-style collar
Waterproof
Cortech's reflective rear triangle increases nighttime visibility.
3 Top Rated Women's Leather Motorcycle Jackets
Yeah. I know. Those Leather Jackets do look cool! – Here is the link to Some of the Top Rated Leather jackets for women.
Now the reviews:
#1 First Manufacturing Women's Hourglass Motorcycle Jacket
Available in 9 Sizes.
Color: Black
Back and Front braiding
Hour Glass Shape ( The Image on the right, and up if you are using a cellphone)
Product Weight: 4 lbs
You could wear it even if you are not riding a bike. Looks cool either way.
#2 Brown Leather jacket
Another top-rated moto jacket for ladies is the MBJ Womens Panelled Faux Leather Moto Jacket. Available in various colors – but the brown color really looks outstanding ( and probably hot xD)
I really like the texture of the jacket. Available in 21 different colors and sizes, this jacket is the best bang for the buck.
More Details about the jacket:
Zipper opening
Fully lined
Polyurethane Shell and Polyester lining
However, there are many users complaining about the sizing issue. Make sure you purchase the right size!
#3 LL Womens Quilted Biker Jacket
Available in amazing 29 colors, you can not miss this jacket if you are choosy on colors. This jacket actually gets a better user rating than two of the leather jackets reviewed above.
This jacket is available in different designs and styles. ( Do remember to click all the colors to view different styles )
More Awesome Stuff about this Bike:
Polyurethane shell and polyester lining – same as the above
Quilted stitching on faux-leather
Fully lined with tonal stitching
Cheap in price only – Doesn't look cheap at all. May be compared to a jacket 4-5 times its price.
Check out the review by Earthmartian – Amazon User where she shows wearing this jacket. I think the jacket kinda looks great. Overall, a really nice women's motorcycle jacket. 
The Best Women's leather vests
Check out the reviews of the highest-rated vest.
#1 Women's Motorcycle Biker Classic Soft Leather Vest
Isn't this vest just way too sexy? And the best part is that it is extremely affordable.
Additional details:
Side laces for MC look and fitting flexibility
2 outside hidden snap closure pockets. Plus, 2 inside pockets
One of the Best Sellers in Ladies Motorcycle vests
Outstanding texture and smooth cloth
High-Quality Product. Should cost two to three times its current price.
What to consider when purchasing a Best Women's Motorcycle Jackets:
If you are near the maximum weight limit for your motorcycle, you may find that a full-length (doubles as riding pants) leather jacket will not fit properly. If this is the case, try to find a used one that has been cut down or a side version of a motorcycle jacket – some even have zip-off arms! Some riders in very hot climates wear short jackets when they ride – but then put on long sleeve shirts or regular clothing once parked to stay cooler. Or better yet – buy two jackets – plus a pair of motorcycle gloves and boots to match if possible!
Make sure it's soft and supple: When looking at leather merchandise it should feel supple and not stiff. You want something that molds to your body and you will feel protected, not constrained. If there is an area on the garment that is stiffened or heavily reinforced (like a shoulder) then it may start to lose its shape as it becomes more used – so avoid those areas if possible.
Quality construction: A good leather jacket or vest with thick stitching should last a long time without showing any signs of wear and tear at all. This also applies to accessories like motorcycle boots, belts, and even bags – especially if they're made by hand in limited quantities. You won't get this kind of quality from department store merchandise, but expect to pay more for them no matter where you buy them from. Remember that high-end item are usually manufactured in smaller batches just because the sheer cost of leather and other materials is so expensive.
Different Jackets Are Available With Different Features And Designs
Flight Jackets – a famous style made popular by fighter pilots in World War II. The design is still used today but it's typically less heavily protected from abrasion than more modern jackets. It does have the advantage of being warm due to the extra layer of wool lining as well. If you're looking for something casual or vintage, then flight leathers could be a perfect choice.
Racer Jackets – usually very neat-fitting with no unnecessary bulk so that there's nothing to get in your way when you're on a track day or professional race! Most professional racers will wear this style for that reason – though often they'll add special armor to protect all vital areas.
Cruiser Jackets – a slightly more relaxed design that's not going to get in your way when you're touring on the highway. They usually have lots of pockets so that you can carry everything easily, and they may also be available with extra features like armor against impact or flame-retardant material if you need it for a long trip where you will stay warm at night.
Scooter Boots – these are almost like a hybrid between real motorcycle boots and riding boots designed for scooters or bikes with smaller wheels. If you want to use them instead of normal shoes then they are great because most people find it much easier to get in and out of them quickly than putting on regular motorbike boots! They do vary though – so it's worth checking out the reviews to see what people say about them.
My recommendation would be to go for a style that suits your riding and you feel comfortable with, rather than one that just looks good. There are jackets available in most designs at varying prices – but as long as they are well-made then you should find it more than adequate for everyday use.
How To Choose The Right Size Motorcycle Jacket
It's difficult to say which sizes will fit someone, as manufacturers use different sizing scales. However, here are a few things you should be looking at when trying to decide what size of leather jacket to go for:
The size chart – As already mentioned most manufacturers give you a size chart on their website so that you can find your closest size before buying (or even try one on in a shop). You want the jacket to feel just right – not too tight so that it restricts movement and not loose enough where it could flap about in the breeze. If possible, ask someone else to help choose your size – may be an experienced rider who has worn jackets before?
Shoulder width – Measure from the outside edge of one shoulder down to the outside edge of the other shoulder. This will give you a rough idea of how wide your shoulders are. You want them to be able to move freely inside the jacket so that it doesn't restrict any movements, but at the same time not so big that it looks weird and clunky.
Arm Length – Measure from the very top of one armpit down to where your wrist meets your hand. Try on different jackets in the shop if possible and see what feels most comfortable for you – don't forget to try bending your arms as well!
Chest size – Measure around the widest part of your chest with a tape measure or piece of string. Ideally, you should feel no restriction moving this when wearing a leather jacket. You don't want it to pull on your body when you are moving but at the same time, it should be snug enough to fit correctly.
Waist size – Measure around the narrowest part of your waistline, usually about an inch above where your trousers would normally sit. You want this to be tight enough that your jacket doesn't come undone while riding and flap in the breeze, but again not too tightly that it restricts movement or becomes uncomfortable.
Sizes may vary depending on the manufacturer so it's well worth trying one on before buying if possible – for example, I know that Triumph jackets tend to be a little larger than some others available. If you can't find a shop with one in stock then try ordering from them anyway and return it if it doesn't fit well.
Tips on how to care for your new leather jacket or vest
Well, it's a jungle out there. You need to keep your leather jacket or vest in good shape and that takes some work. The following tips will help you get the longevity and style you want from your garment – whether it's a vintage motorcycle jacket, cruiser leather vest, or a simple motorcycle-style windbreaker:
Protecting your leather jacket from rain….Most modern leather jackets are treated with a special chemical to prevent them (and the wool underneath) from getting wet, although many riders do take extra steps beyond this in order to make their riding gear tough. First of all, it's a good idea to have an extra set of clothing or two stowed away under that main motorcycle jacket for when you're on the road — just in case. And if you do get caught in a rainstorm, remember that excess moisture is going to cause some serious discomfort if you don't immediately dry off once you can safely remove your jacket or vest without getting run over by traffic. If possible – wear waterproof pants beneath your riding pants in case you get caught in a downpour. When you return, hang your jacket or vest to dry and re-apply a waterproofing spray if needed – and wait until it's completely dried out before putting it away again.
Keep the original tags…Once you've broken in your leather jacket (whether vintage motorcycle jacket, biker vest, or simple style motorcycle windbreaker), keep all those little care instructions that came with the garment on hand at all times — just in case! They'll give you all sorts of helpful tips on how to clean stains from your leather and even the best type of saddle soap for keeping up an impressive luster. Without this information, you might end up damaging your new investment piece by using improper cleaning products or follow bad advice from salespeople who have no clue what they're doing.
Waxing your leather jacket or vest….For many people, a high-quality wax is a secret to really keeping their jackets in good shape. Waxing helps protect against water damage and restores that aged look — which is precisely why police bikers and 1950s motorcycle racers used to use it all the time before waterproof fabrics were invented. But please note that this should not be done too frequently (and certainly not until you've broken your leather piece in) because it can actually cause permanent damage if overused. The best way to do this is by reading the instructions on the canister or can of wax thoroughly so as not to make any mistakes at all.
Keep it simple: If you want your motorcycle jacket or vest to last for many years, remember that the best way to do this is by keeping it simple. Resist the urge to get logos or other embellishments added on in case of anything happens and you need to send it back for repair – which can be a very costly business if done by a professional tailor. Also – avoid getting too busy with big buckles, extra pockets, and any other details (especially decorations that dangle from the bottom) because these things tend to break off and fall off much easier than something sturdier like zips. Think about what you really need when you're riding. After all, one of the true pleasures of owning a quality leather piece is knowing that you don't need to carry all the bells and whistles.
Conclusion 
The motorcycle jackets and vests for women we offer are perfect for those who want to update their wardrobe with a rugged, yet feminine look. If you're tired of wearing jeans or khakis every day and would like something new, try our products! We have everything from denim-inspired designs to leather pieces that will make your outfit stand out from the rest. For more information about these items as well as other apparel in our store, visit us online today. You can also call if you need assistance finding what you're looking for; one of our team members is always happy to help!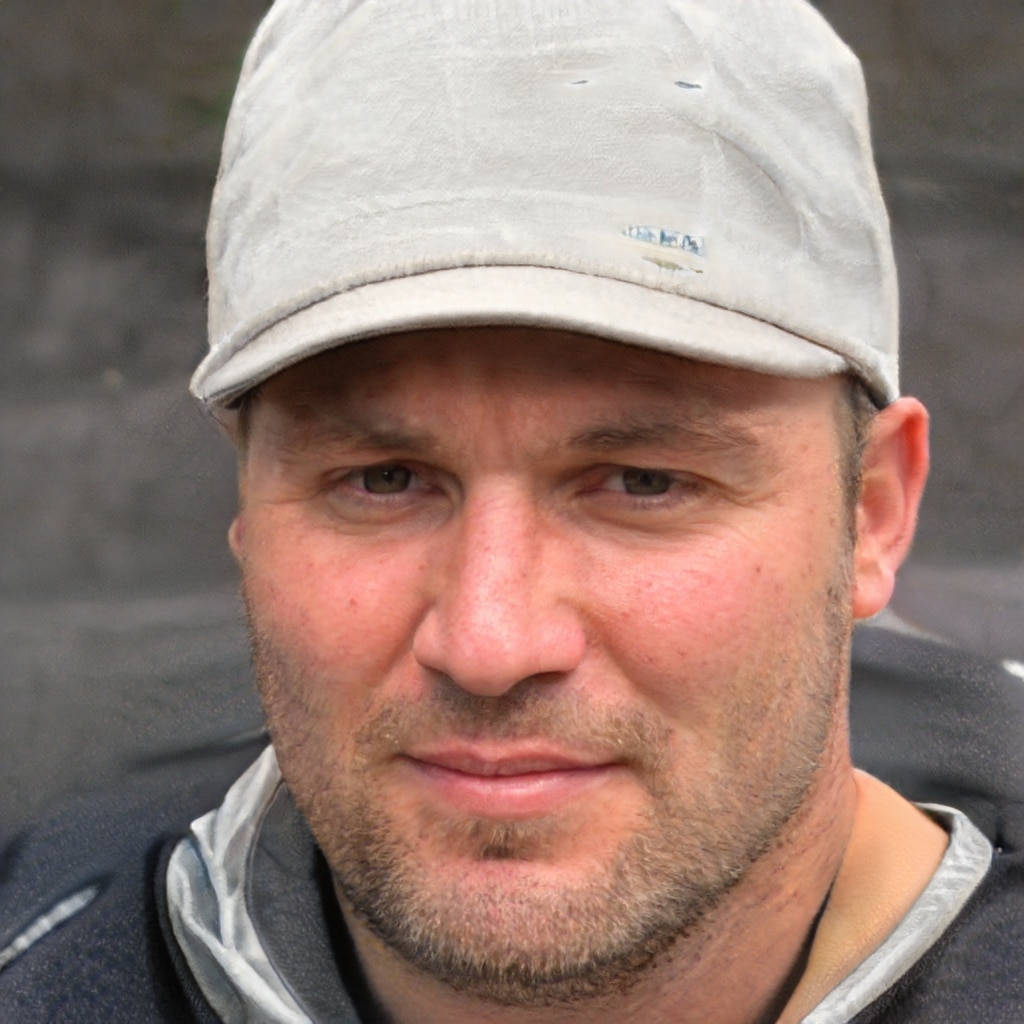 David Williams is an author with a passion for motorcycles and all things related to the world of two-wheeled vehicles. His expertise is evident on his website, The Moto Expert, where he shares his knowledge and insights with fellow enthusiasts. Follow him on social media to stay up-to-date on the latest motorcycle news, reviews, and trends. Whether you're a seasoned rider or just starting out, David's content is sure to inform and entertain. Join his community and become a part of the conversation today.