Are you looking for the cheapest motorcycles for beginners?
When buying a new motorcycle, especially if you're a beginner, you're likely to choose whether to buy a brand new one or go for a used bike.
Your budget would positively determine which motorcycle you'd end up with. But you also need to make sure that you're getting a great deal.
Nothing beats an affordable motorcycle that offers terrific specs and excellent performance.
If you're asking for the best motorcycle for your money, we can't actually give you the specific answer to that question.
You need to consider some factors that will help you come up with an important decision.
Of course, your budget will be the most significant factor. How much are you willing to spend on a new motorcycle?
It is already understood that purchasing a brand new motorcycle is out of the question. So the only feasible option is to buy used affordable bikes that would fit your budget.
Another factor to consider is your experience in driving motorcycles. You may find a cheap one, but is it suitable for a novice rider like you?
It won't be surprising to find you searching for some affordable sports motorcycles or second-hand motorcycles on the internet.
And you've probably seen hundreds, if not thousands, of potential sellers online.
If you've decided to go for affordable used motorcycles (which is unquestionably your best option here), then you must be more cautious than ever.
Remember, buying second-hand items are way riskier than purchasing brand new ones.
You have to be attentive to every detail, and you should know the history of the item you're planning to buy.
Not to mention, sellers who are selling used items don't offer a warranty. And they'd probably leave you hanging when you encounter some problems with the item in the future.
What to Expect From Used Affordable Motorcycles?
First thing, used motorcycles won't be as sleek and beautiful as their brand new counterparts. So don't be alarmed when you see some slight scrapes or minor imperfections.
You can quickly fix these flaws later by adding some few modifications.
Another thing, if you think you can buy a pre-owned Ducati 899 Panigale for less than $3,000, then sorry to burst your bubbles. But that's only wishful thinking.
What I'm trying to say is – let's be realistic. If you have a limited budget of $3,000, don't expect to get away with a Ducati or a Hayabusa. These bikes are still pricey even if they've been used.
But don't worry, there are a lot of other used motorcycles out there that you can buy with this budget. They may not be as flashy as the expensive ones, but you can be sure to get all your money's worth.
Let us provide you with some assistance to help you find the right motorcycle for you. But before that, let us give you some pointers in buying the cheapest bikes for beginners.
Tips on buying a new motorcycle
If you know how to spot some good specs, then you'll realize that some used bikes are like hidden gems.
Some people have been buying affordable used motorcycles and selling them at a higher price after some modifications and a series of retouching.
This means that you can also get away with a precious gem, only if you know how to spot it.
Tip #1: Avoid buying old motorcycles that are more than 15 years old.
Who doesn't love vintage cars, right? There's certainly something fascinating about vintage cars and old motorcycles. And they're a lot cheaper too.
But remember, motorcycles are just like us. They also weaken and fall apart (I don't want to say the word 'die') as they age.
As much as possible, don't buy a motorcycle if it's more than 15 years old. Even if its exterior looks new and sparkling, the old engine and the rusty cables will give way eventually. So don't gamble on it.
But then again, you can't expect to buy the latest models for a limited budget. Unless you're too lucky to find a 2015 or 2016 model for less.
However, you can find a lot of affordable motorcycles that were made in the last decade. Try to limit your choices within this age-range.
Tip #2: Read product reviews.
We can't possibly test drive every single motorcycle in the market just to compare each of them.
But we can have a grasp of what they have in store for us by reading feedbacks from the people who have actually used them.
What you see on the advertisements may not be right all the time. But customers' experience will never lie.
Take time to search the internet and weigh in what the customers are saying about the motorcycle you're planning to purchase.
And try to compare the price while you're at it.
Tip #3: Bring a mechanic to check the bike before finalizing a deal.
If it's your first time buying a new motorcycle and you have no idea how to check the specs and everything, bring a mechanic or a friend who knows how to evaluate a bike.
It's advisable to seek help from other people if you're not mechanically inclined. But try to learn the ropes on how to scrutinize a motorcycle. You never know when it's time to buy another one.
Tip #4: Choose a motorcycle with under 40,000 miles.
A 40,000 mileage doesn't sound much of trouble – for a car. But for motorcycles, 40,000 miles definitely means a lot.
Take note that cars and motorcycles are entirely different. A car with 40,000 miles is equivalent to a bike with 120,000 miles! You can see a massive difference in their mileage.
This is because their engines are built in a somewhat different way.
Most motorcycles start to manifest engine failure when they reach around 45,000 miles. So you do the math.
If you buy a motorcycle with 40,000 miles, this means you only have a mere 5,000 miles to spare before the engine starts crumbling.
And that's not a wise decision.
The Best and Cheapest Motorcycles for Beginners
Always remember the tips on buying used affordable sports motorcycles to get the best deal. And as we promised, we have these following recommendations that you might want to consider.
Here is our list of the cheapest motorcycles for beginners that can save you a lot of money.
Suzuki SV650 – around $2,500
If you're a novice rider, you might want to look for a bike that has enough power, but not too overpowering.
Experienced riders would be asking for more than 600cc of power, but this would work just fine for the newbies. Although some veterans would find this power just enough for them.
Some beginners are recommended to start with a less powerful motorcycle of around 300cc. But novice riders nowadays would choose to start with a sturdy bike that would prepare them for many powerful bikes in the future.
If you think the same way as these daring newbies, then the SV650 might be the best option for you.
Besides, this motorcycle is specially designed for racing. This is the perfect tool to prepare you to become an experienced racer someday.
Pros
Cons
Suzuki DRZ-400 - around $2,800
Specs
The DRZ-400SM is a well-rounded motorcycle that will efficiently meet your expectations and more.
Its exact classic design makes riding easy and comfortable, making it the perfect choice for beginners.
Even experienced riders would recommend as it provides a smooth ride along the city road and on back roads.
It also takes pride in its excellent fuel economy of 55 to 60 mpg.
Pros
Cons
Kawasaki Ninja 250 – around $2,300
Specs
The Ninja 250 has received more favorable reviews from customers than any other affordable motorcycles out there.
And the hype is no fluke. This is considered one of the best and cheapest motorcycles for beginners.
The engine focused on increased midrange which makes it ideal for beginners.
It comes with a 5-position spring preload adjust for the rear shock that allows you to optimize the geometry of the motorcycle for your weight.
The suspension is firm in both front and rear. Gear changes only require minimal foot pressure, and you can precisely feel when the next gear engaged.
Pros
Cons
Kawasaki Vulcan 500 – around $2,200
Specs
The Kawasaki Vulcan 500 flaunts the classic Kawasaki design with a stunning touch of chrome bits to achieve a more 'rugged' style.
But there's more to it than its head-turning design. As it also delivers a power that can thrill beginner riders and can also satisfy experienced riders.
It can ride like a breeze on the freeway as much as it can around town. This is the perfect bike for you if you're into cruisers.
Pros
Cons
Yamaha TW200 – under $2,000
Specs
If you're a beginner, it's only reasonable to start with a less powerful bike.
Yamaha TW200 may lack the power as it's only offered at under 200cc. But power isn't really what this motorcycle is known for.
This is probably the best dirt bike that can let you ride on the sand and mud.
If you're still practicing how to drive a bike, it is advisable to use a motorcycle without plastic fairings like the TW200.
This is to save yourself from spending costly repairs on the expensive plastics if you accidentally dropped the bike.
Expect to drop your motorcycle at least once in the course of your driving practice. But don't worry, this dirt bike is designed to absorb falls to minimize any damage on its parts and to the rider.
Its lightweight structure makes it easier to pick up as it also aids you in maneuvering it at low speeds.
Pros
Cons
Honda Rebel 250 – around $1,800
Specs
One of the cheapest motorcycles for beginners in the market is the Honda Rebel 250.
The Rebel may have a small and lightweight structure, but these features are the reasons why it's one of the most preferred cruisers out there.
Although small, the engine is practically bulletproof and is powerful enough to cruise at 60 to 70 mph.
However, you may need to downshift when you're traveling up a steep hill at a decent speed.
Its excellent power band and ease of use make it one of the most in-demand motorcycles on the market.
You can maneuver it at low speed turns with ease and is also great for freeway cruising.
Pros
Cons
Buell Blast – under $1000
The Buell Blast came from the same company that manufactures Harley Davidson bikes. And is one of the most affordable sports motorcycles that you can find today.
So what does this particular bike has to offer?
As far as beginner bikes are concerned, some newbies may find it too overpowering. But remember, this is more of a sports bike than a cruiser.
It may not be as prominent as Yamaha, Suzuki, and Honda – for now. But it's only a matter of time before it makes its way to the top.
Beginners and experienced riders alike can find their match with this fantastic motorcycle.
You can take this home for as low as $800, this is why it's one of the cheapest motorcycles for beginners.
Pros
Cons
Decision Time!
We've done our part in presenting to you some essential guides in buying a pre-owned motorcycle. As well as our recommendations for the cheapest bikes for beginners.
But the decision will be entirely up to you.
It is crucial to consider your experience as this will be one of the most significant factors in choosing the right motorcycle for you.
Would you instead go for a less powerful motorcycle that will help you improve your driving skill? Or are you daring enough to try more powerful bike to hone your racing skills?
Money won't be a problem anymore because you have learned that there are great used affordable motorcycles that you can buy.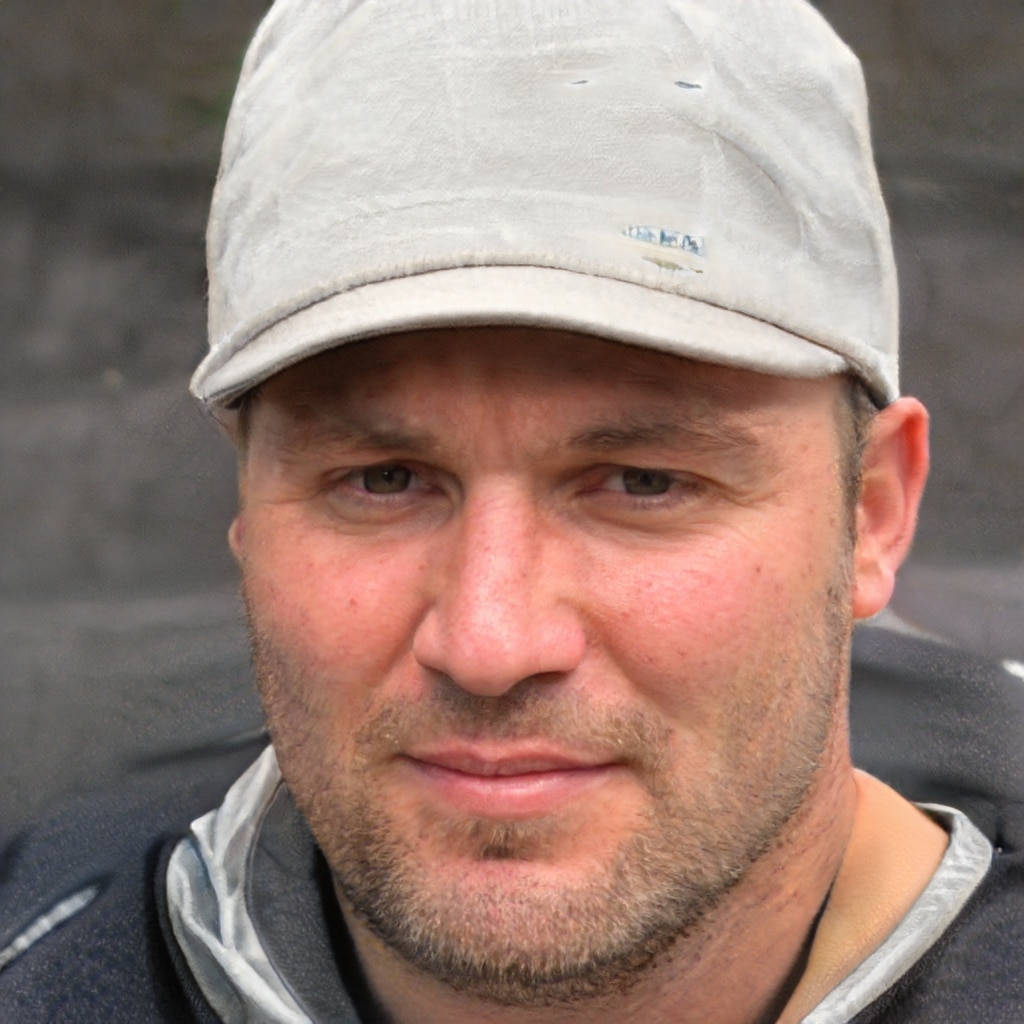 David Williams is an author with a passion for motorcycles and all things related to the world of two-wheeled vehicles. His expertise is evident on his website, The Moto Expert, where he shares his knowledge and insights with fellow enthusiasts. Follow him on social media to stay up-to-date on the latest motorcycle news, reviews, and trends. Whether you're a seasoned rider or just starting out, David's content is sure to inform and entertain. Join his community and become a part of the conversation today.